Spotify is the most popular music streaming app among users in Europe. The application offers us a large number of functions, such as the ability to share music with other users in an easy way. One aspect that bothers many app users is that the the songs have a different volume.
When listening to one of your playlists, you've probably noticed that there are songs that have the highest volume and others are lower. Luckily, Spotify has an option to normalize or equalize this volume
, so you will have a better experience.
Normalize Song Volume on Spotify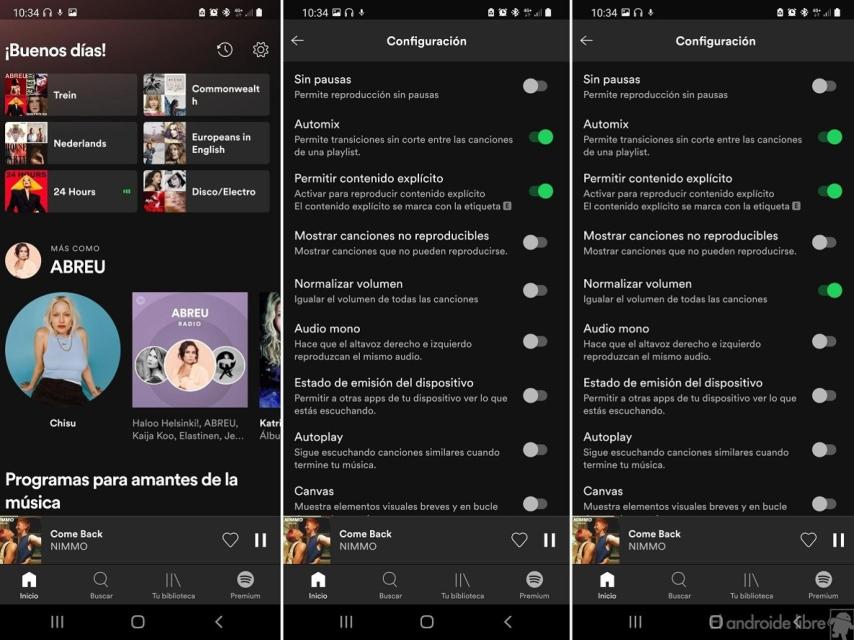 This option gives users on Spotify for Android more volume control. The volume can be the same in all songs, which provides better user experience in the app. In addition, users have three options to adjust the desired volume depending on how they use it or the type of music they are listening to.
This function is accessible to all users of the application, both those with a free account and those with a paid account. The steps to activate it are:
Open Spotify on your Android phone.
Tap the gear icon to open settings.
Look for the Normalize Volume option.
Turn on the switch next to this option.
This simple adjustment allows the volume of the songs we play in Spotify for Android needs to be adjusted. It avoids these volume differences between songs which is usually annoying as it requires us to turn up and down the volume in some songs. Now we don't have to worry about anything anymore.
This same function is also available in the desktop version, where it will also be possible to choose whether you want a low, normal or high volume, in order to enjoy the best songs of the summer on Spotify in 2021.
You may be interested in:
.