If you're having trouble with the Smart TV app or Chromecast connection, link YouTube with a TV code this can be one of the quickest and easiest ways to get your video rig working properly again.
There are times when the traditional method of logging in can give you trouble, so using the pairing with TV code It can save you headaches.
This method will allow you to continue sending videos from your mobile to your Smart TV so that they can be played on it, which is ideal for streaming music when you have a visitor, for example.
How to link YouTube with TV code
Linking the YouTube application of your Smart TV to that of your mobile is very simple, and will make them both linked, just like using the Chromecast feature. To do this, you just need to follow these steps:
Open the YouTube app on your mobile and your Smart TV.

Go to settings.
On your mobile, tap Watch on TV, then tap Pair with TV code.
On your Smart TV, tap Pair with TV Code, also in Settings.
Once you have scrolled to this option on the Smart TV, a 12-digit code will appear, this is what you will need to enter in the link section with the TV code that will appear on your smartphone.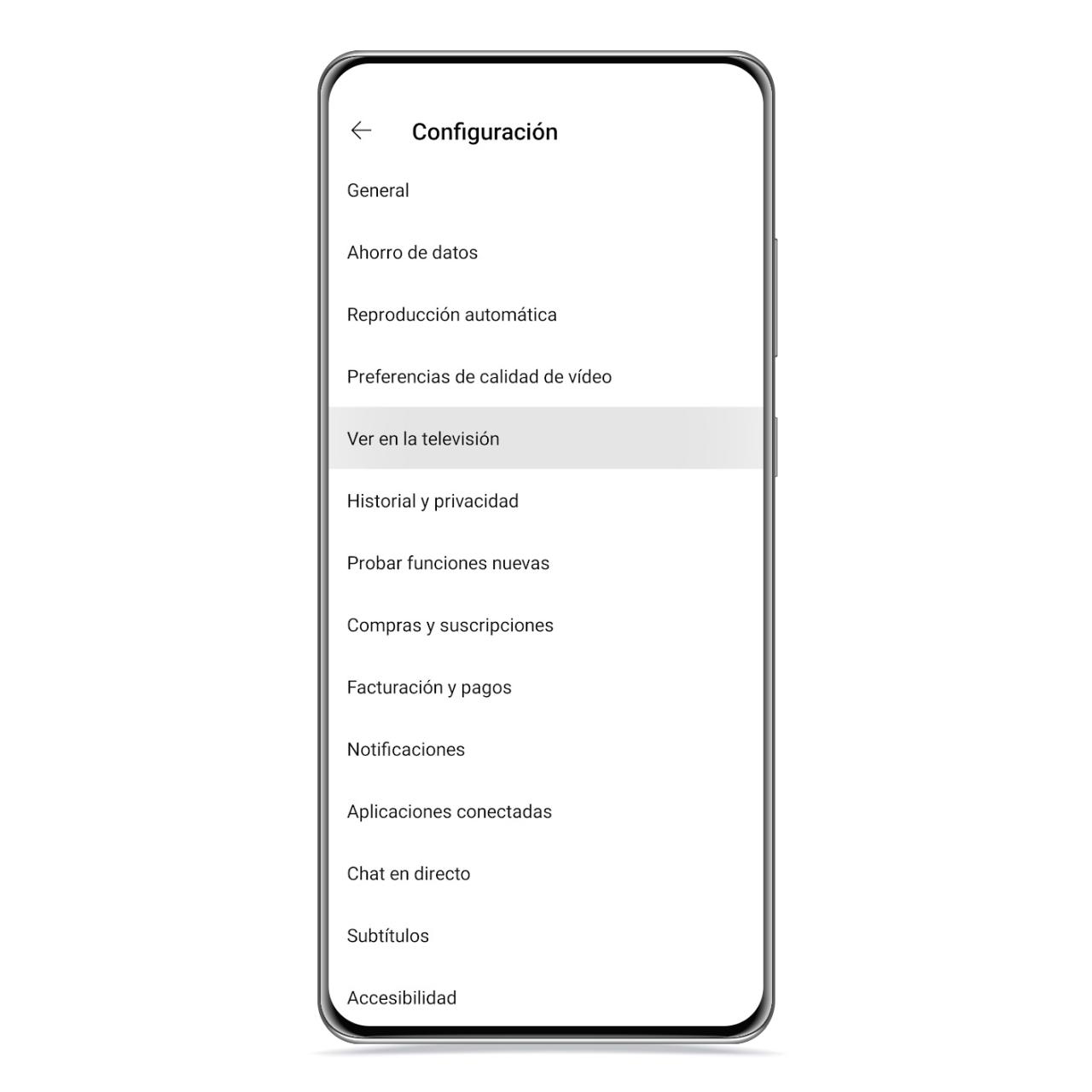 After that, the two devices will be paired and you can continue to send content from your smartphone to play on the TV.
This YouTube playback option also includes the ability to add videos to the queue, making it a great option for putting content on the Smart TV during visits and similar situations.
Logically, clicking the Chromecast button is more comfortable and simple, but if it does not work correctly, linking YouTube with the TV code is the most comfortable option.
You may be interested
Follow the topics that interest you