We show you 4 alternatives to convert your images in WebP format to JPG or PNG on your Mac.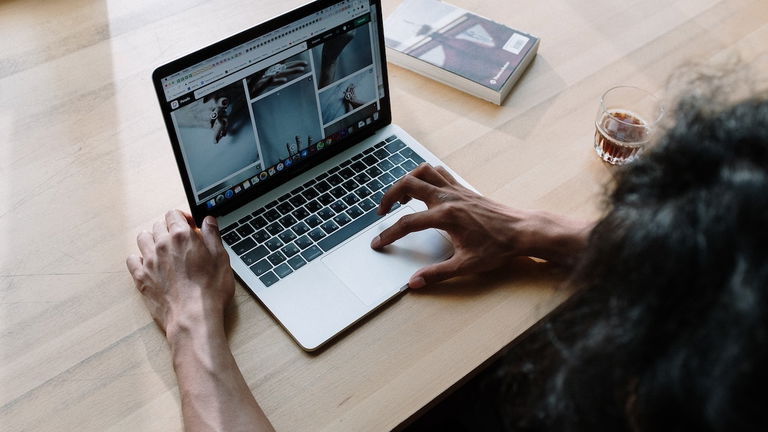 You will be used to it if you surf the net for a long time and you save an image that you find is in WebP format instead of jpg or png, has this happened to you recently? In case you don't know, Google's PageSpeed ​​Insights considers this format a next-gen format and tries to convince websites to use it. Your competitive advantage lies in smaller file sizes which in turn results in faster charging. Do you need to use an image in this format? And iPadize We teach you how to convert them easily and simply in JPG and PNG image formats.
Converting WebP images to JPG or PNG is e asy, choose the best way
Generally, WebP type images can be viewed on any computer. The problem arises when this opening occurs on another type of device, such as when saving it to a USB removable drive and inserting it into a Smart TV screen or media player.
Also when we send information and the type of image in question is requested in traditional formats. You won't have to worry about it anymore since We will show you 4 different ways to convert WebP images.
Use Preview on Mac
open the image in WebP format on your Mac with the Preview application
Click on File and select the Export option
Then click on the Format menu and select JPG, PNG or the format that suits your needs
At the bottom you will find a control, the more you slide towards Maximum the bigger the weight will be although the image will get a better quality
Save the image in the new format in the folder of your choice.
This is the best way to convert images natively🇧🇷 With curiosity there is another faster and more synthesized optionhowever, this is only on newer versions of macOS like Monterey or Ventura.
Quick actions to convert a WebP image
And Right click on the WebP image
Downstairs select Quick Actions

in the Convert Image option
Choose the format of your choice, JPEG or PNG
Instead of the control, as in Preview, here you have to choose a size from small to full size.
If you perceive that the size is very large and you want to reduce it, this conversion option is perfect. You save a step when confirming the destination folder since the converted file is automatically generated in the same location as the source image.
The Photos app is a good alternative if you use it as a library
In my personal experience, I don't use Photos because I haven't used the iPhone for several years, but if you are, you can use it to convert your WebP images.
Select the image in question and click on File –> Export –> Export (number of photos if applicable) photo(s)
In type of photo choose the destination format
You can configure aspects of image quality as low, medium, high, or maximum.
If you want more advanced settings, click the small arrow next to Photo Type to reveal additional options. You can set a more precise size in pixels.
When you are ready to export, choose the destination location and press the Export button.
I am not convinced by any of the options above, what else can I do?
As almost everything is on Google or on the internet, you can also use a website to convert your images. In my case I have a favorite which is iloveimg.com, personally I use it for most cases, although in document formats (PDF and derivatives).
It is very useful and you will reach the goal in seconds or minutes depending on your internet connection and the number of images to convert. The advantage of converting images on this site (or another of your choice) is that you can do it either on your Mac or on your iPhone, iPad or mobile device.
Whatever you choose, make sure you set everything correctly to avoid mistakes. Now you know other ways to convert images from your Mac.
For you