Google Photos recently introduced a new feature in Europe, the ability to create an album without an Internet connection. With this function we can upload photos to an album and once we have an internet connection, this album will be synced to our library. So we can create an album at any time in the well-known application.
When creating an album without an Internet connection, Google Photos saves changes locally on your Android device. The moment you have an Internet connection again, the synchronization is done and the album will then be saved in the library. If you want to create an album this way in the app, we'll show you how to do it.
Create offline albums in Google Photos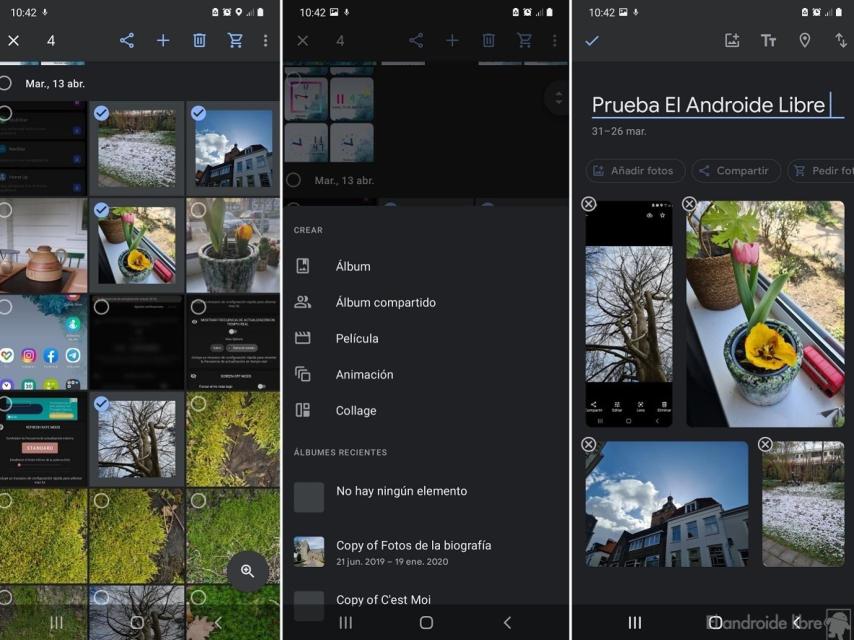 The process of creating an album it doesn't change from the original, only that we can do it anytime now. This is a good option if we want to have well organized photos, like if we had just taken photos with the phone and want to save them as quickly as possible in the app. If you want to create an album without an internet connection, the steps are:
Open Google Photos on your phone.
Go to the photos tab.
Long press the photos you want to include in the album.
Click the + icon.
Choose Album from the options that appear on the screen.
Give this album a name.
Click the confirmation icon to create the album.
The album will be displayed in the library.
When you're back online, open the app to sync the album.
The album will be ready and when you are connected to the Internet again
will sync in the app, you will see an onscreen notification that these photos are being uploaded to your account in the app. In a few seconds, this album will be downloaded in its entirety.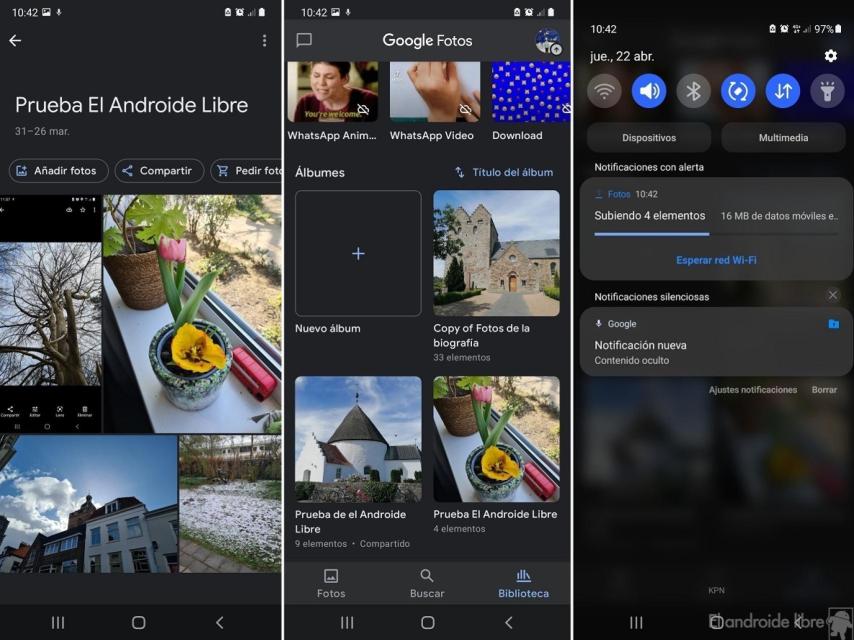 So when you open the library in Google Photos, you will see that this album is already displayed normally inside, being able to add new photos, edit them or even delete them, if that's what you want. This new function is now available to any user of the application in Europe, so you will be able to create your albums without an Internet connection.
.