Lock screen On Android, this is a section that doesn't normally get the attention it deserves, but one that many users in Europe are looking to take advantage of. There are many ways to set it up and each layer of customization also gives us various options to customize how it looks like in Samsung's One UI.
The interface of Samsung mobiles offers us a series of options for set and customize the lock screen to our liking. This will allow us to get the most out of this screen on our smartphone with One UI and the setup is really simple.
Set the clock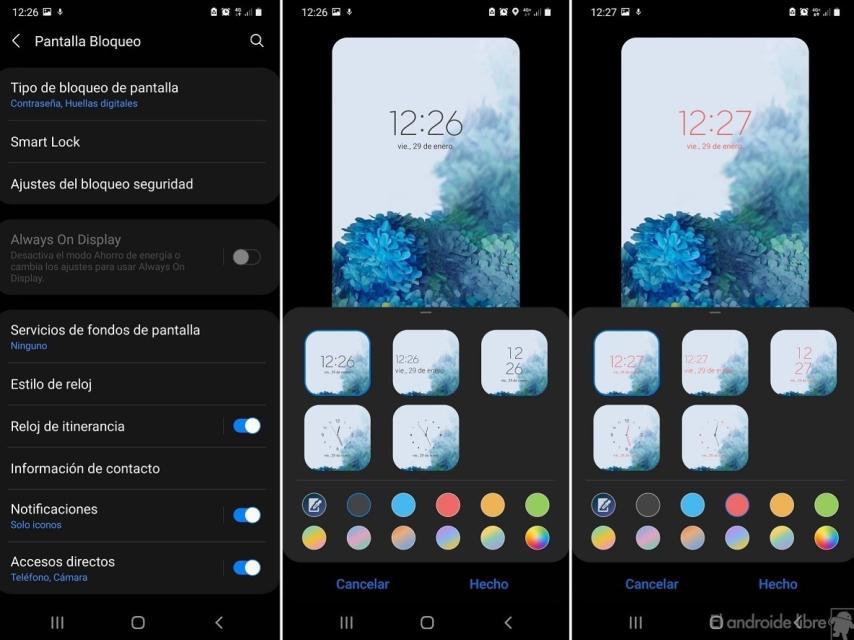 On the lock screen we find ourselves always with a clock and the current date. Samsung offers a series of models for this information, so that we have the clock and date model that best matches what we are looking for. You will be able to test these designs and then choose one by following these steps:
Open Settings.
Enter the Lock screen section.
Go to Clock Style.
Select the design you want to use.
If you want to change the color, use one of the colors.
Once chosen, tap Done.
Notifications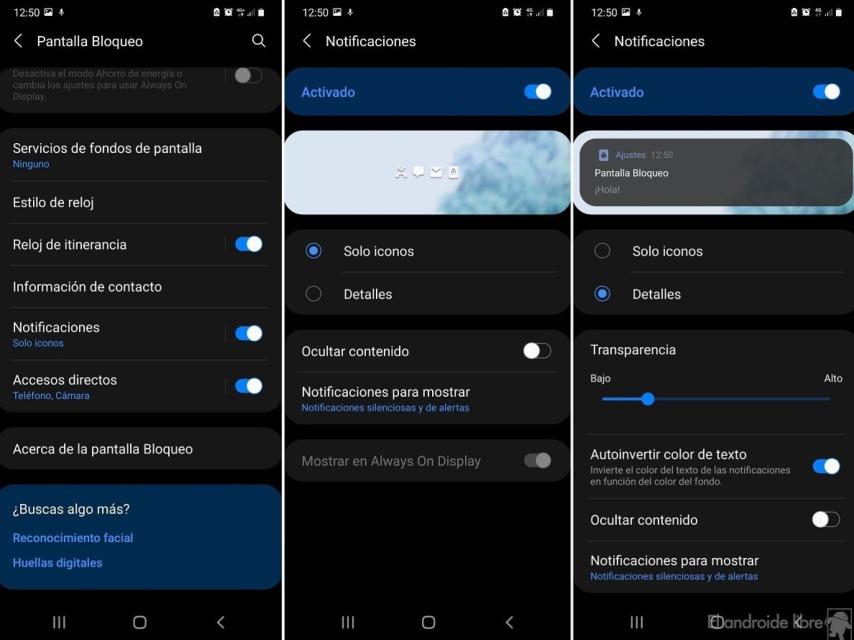 When we receive notifications by phone, this is normally displayed on the lock screen (unless there is an error). One UI from Samsung displays these notifications, although they allow us to choose whether we want to see only the icon of the app that emits this notification (if we receive a message on WhatsApp, it will be the app icon ) or if we want the full notification to display, in detail, showing the message content in the WhatsApp example.
Each user will be able to choose the option they prefer, if you only use the icon, tapping and dragging on this icon will display the content of the message. To configure the appearance of these notifications On Samsung One UI lock screen, we need to follow these steps:
Open settings.
Enter the Lock screen section.
Go to Notifications.
Select the appearance of these notifications.
If you choose details, you can configure their transparency and whether you want all notifications (alerts and silent) to appear on the screen.
Shortcuts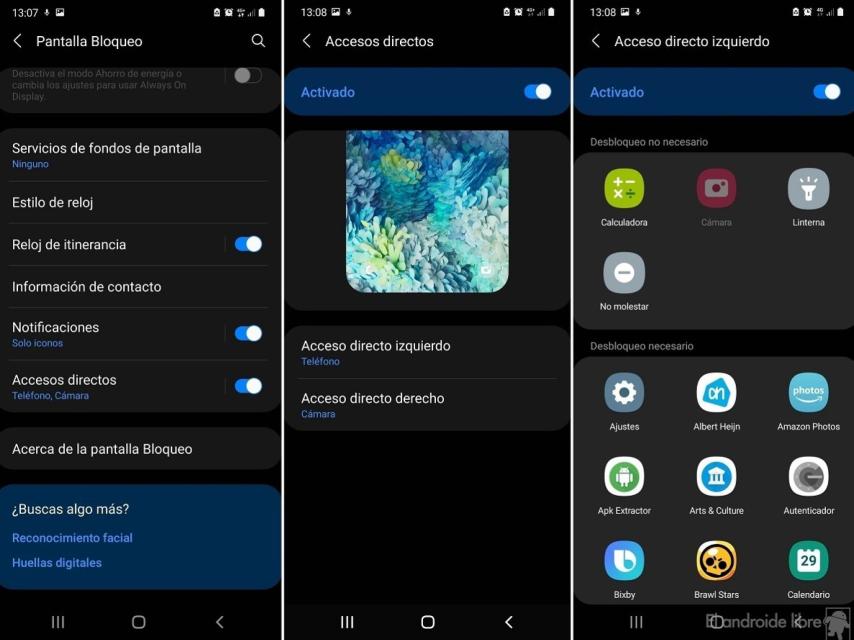 On the lock screen there are shortcuts in the lower corners, as you have surely seen. These shortcuts allow us to open these apps without having to unlock the phone, which can be useful in an emergency or if we need something very quickly. By default the shortcuts for the camera and the phone app, but if you want you can change them on your Samsung phone. Here are the steps to follow:
Open settings.
Go to the Lock screen section.
Enter the shortcuts.
If you want to have these accesses, keep the option enabled.
To modify one, click on the access you wish to modify (left or right).
Select the app you want to use.
Follow the topics that interest you
.