Telegram is one of the most popular messaging apps In Europe. This is the app that many of you use to regularly contact friends or colleagues. In addition, it is an application that gives us a lot of options that make it so interesting, also in terms of customization.
When using Telegram, some chats may have a higher priority. Fortunately, the app allows you to customize chat notifications specific, so you can tell them apart from others and know when you receive a notification from a specific chat.
Customize chat notifications in Telegram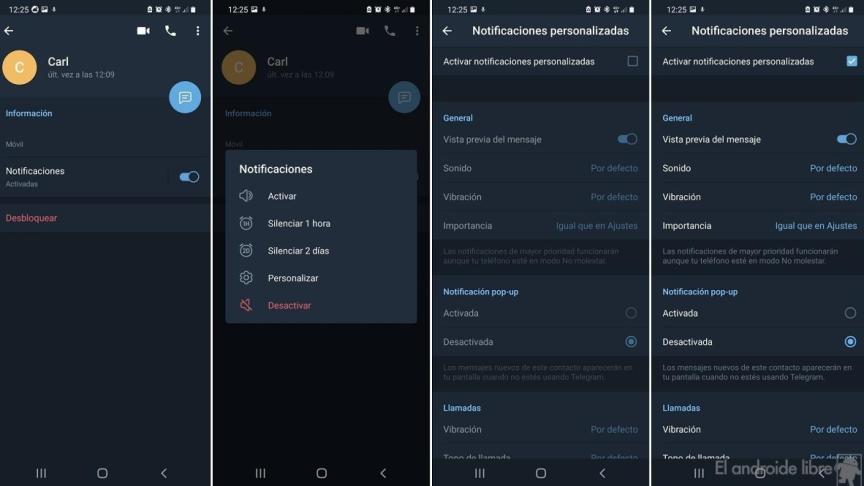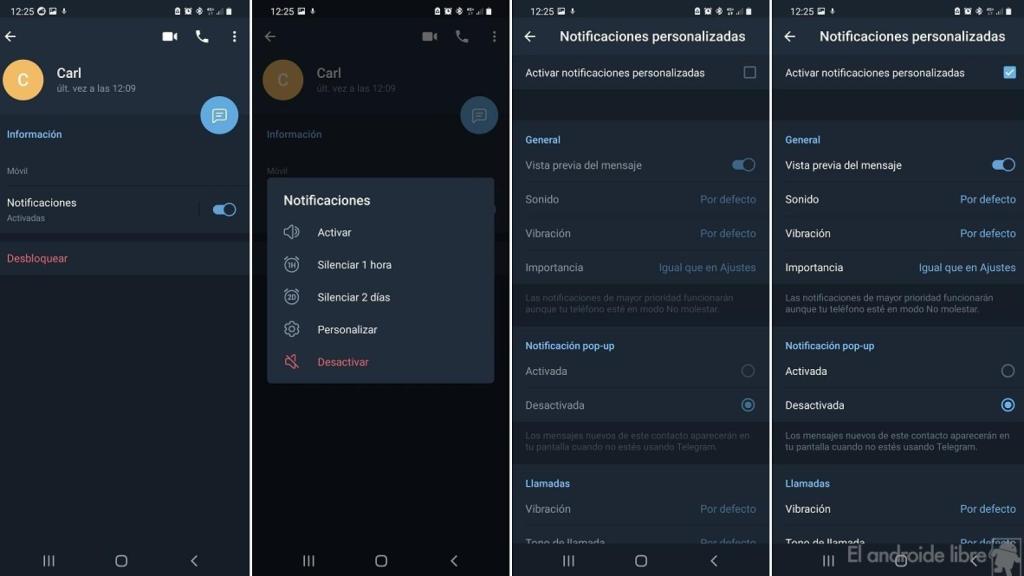 There may be a chat on Telegram whose notifications you don't want to miss at any time. Being able to customize them lets you set a different sound for them or add LED notifications, for example. These are options with which we make sure that the notifications for that specific chat are different from the rest.
The app gives us quite a few customization options notifications from certain chats, so that we can choose the ones that interest us the most. The steps to follow are:
Open Telegram on your phone.
Access the chat in question.
Tap the other person's name.
Go to the Notifications option and click on it.
Click Customize in the window that appears.
Activate this option by clicking on "Activate personalized notifications".
Customize the sound or if you want LED notifications.
Once the changes are established, exit this section.
This process you can repeat with more chats in the app
if you want, in case there are different threads, you want to have a different type of notification. In all cases you can customize the sound, if you want a pop-up window to be emitted or if you want LED notifications, for example.
It is a good way to tailor your chats notifications on Telegram to your needs or how you use the app on your Android phone. The process is very simple as you can see so anytime you want to change something you can do it with these steps.
.