Privacy Sandbox is one of the newest features of Google Chrome in Europe. This is a somewhat controversial solution, which aims to get rid of cookies to analyze the user's browsing history. A function that is activated by default in the Android browser, but that many do not want to have.
One of the actions Privacy Sandbox performs is to analyze our history navigation, something that many Android users don't see with good eyes. Fortunately, it's possible to disable this controversial feature in Google Chrome for Android at any time.
Disable Privacy Sandbox in Google Chrome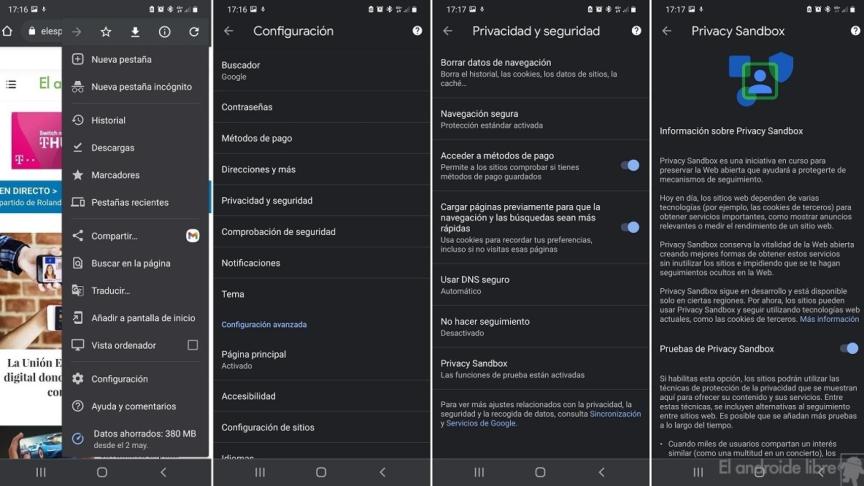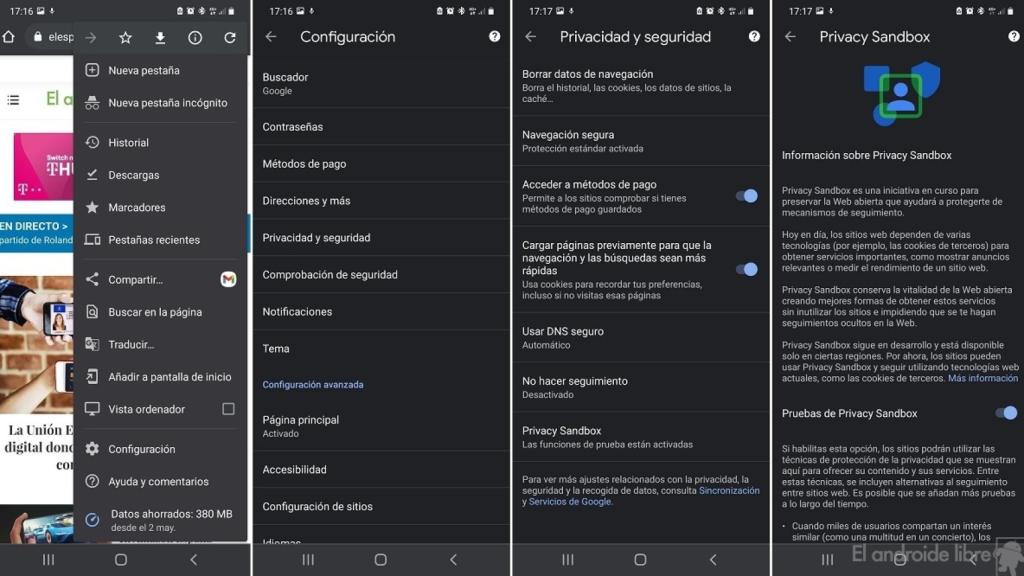 This feature seeks to give the user a bit more privacy by replacing the famous cookies. This is done by including our browsing history in an ad targeting group. Although this process is done with many users, Google Chrome scans our browsing history for this.
Other browsers are not planning to use this type of system, but Google has already introduced it in its browser. Besides, is enabled by default
, so those who don't want to use it will have to disable it. The steps we must follow to do this are:
Open Google Chrome on your Android mobile.
Click on the three vertical dots at the top right.
Go to settings.
Go to the Privacy and Security section.
Pulsa and Privacy Sandbox.
In this section, turn off the switch that appears next to the Privacy Sandbox Tests option.
These steps will allow you to these in-browser Privacy Sandbox tests stop, so that your browsing history is no longer analyzed. This feature is still experimental, but at least you are preventing your browsing history from being used for these purposes.
The controversy around this new feature will surely continue. It remains to be seen if it will be maintained over time in Google Chrome or if at some point in the future the firm will decide to remove it or not.
Follow the topics that interest you