Along with new releases of iOS, iPadOS, and macOS, Apple is also allowing developers (and possibly public beta testers) to try out the new watchOS 10 beta on their Apple Watches. Here's how to get it.
Should you install the watchOS beta?
This year, Apple has made it easier than ever to install the developer beta, which arrived after the keynote on June 5, 2023. It's easier for two reasons. The first is that if you are using iOS 16.4 on your iPhone, you no longer need to download a beta profile on your iPhone to get the beta. Instead, you'll see the beta as a download option on your iPhone in the Watch app.
The second reason it's easier to get the developer beta is that in 2023 Apple opened up the developer beta to all developers, rather than limiting it to just developers who had paid $99/ £79 to join Apple's developer program. This means that to get the developer beta of watchOS 10, all you need to do is sign in to Apple's developer app. Below we will tell you how to get a free developer account.
Before you do that though, a few words of caution. As this is beta software, watchOS 10 will include bugs and issues that may affect the performance and battery life of your Apple Watch. If there are apps and features you can't live without, you might want to wait for installation or install it on a spare Apple Watch.
This problem is exacerbated by the biggest problem associated with running the watchOS beta: an Apple Watch cannot be rolled back to the previous version of watchOS once the beta has been installed.
With that in mind, we'll discourage you from installing the developer beta unless you're a developer and really need to use it. We also strongly suggest that once the public beta arrives, you are always very careful about installing it!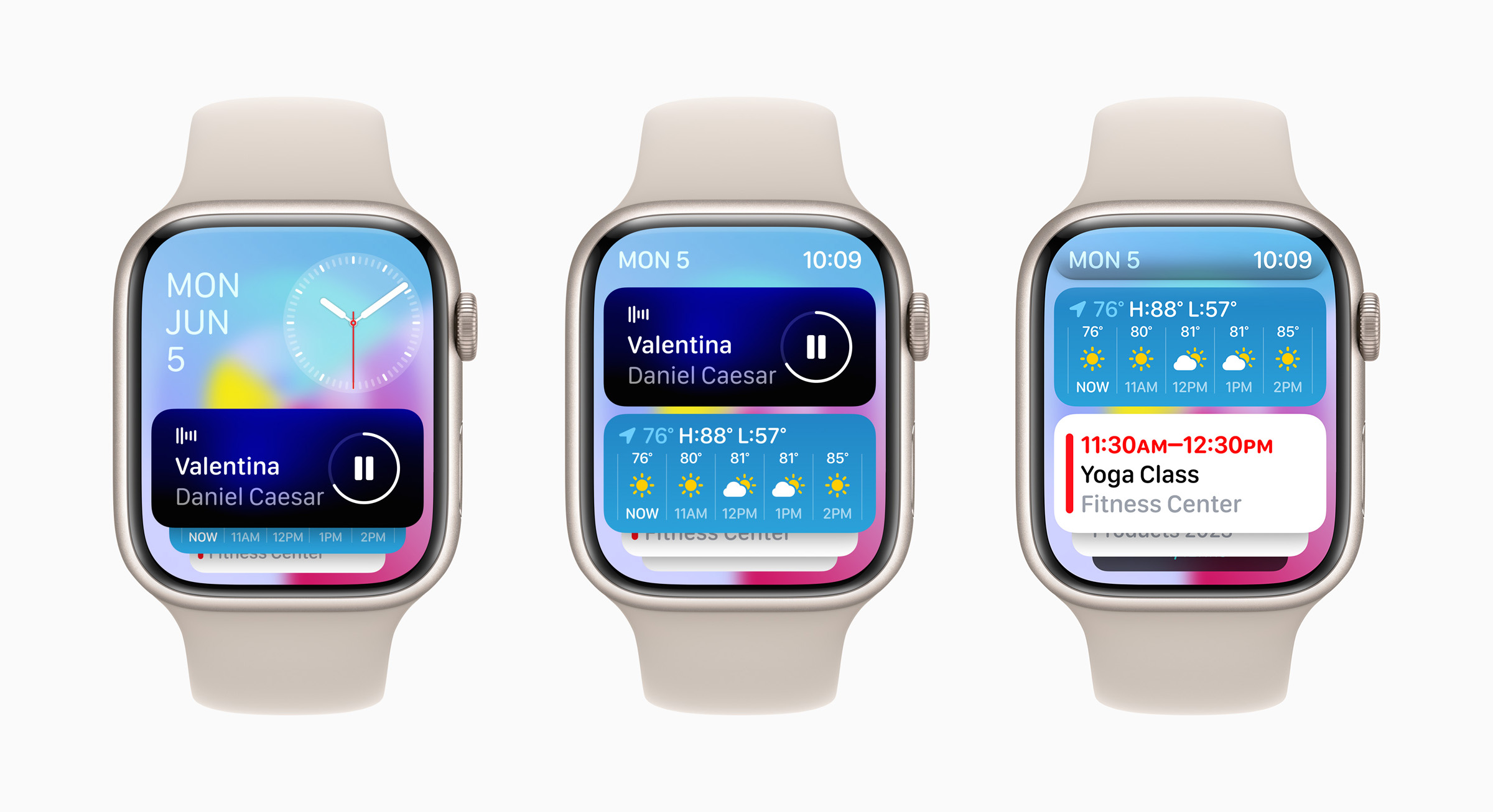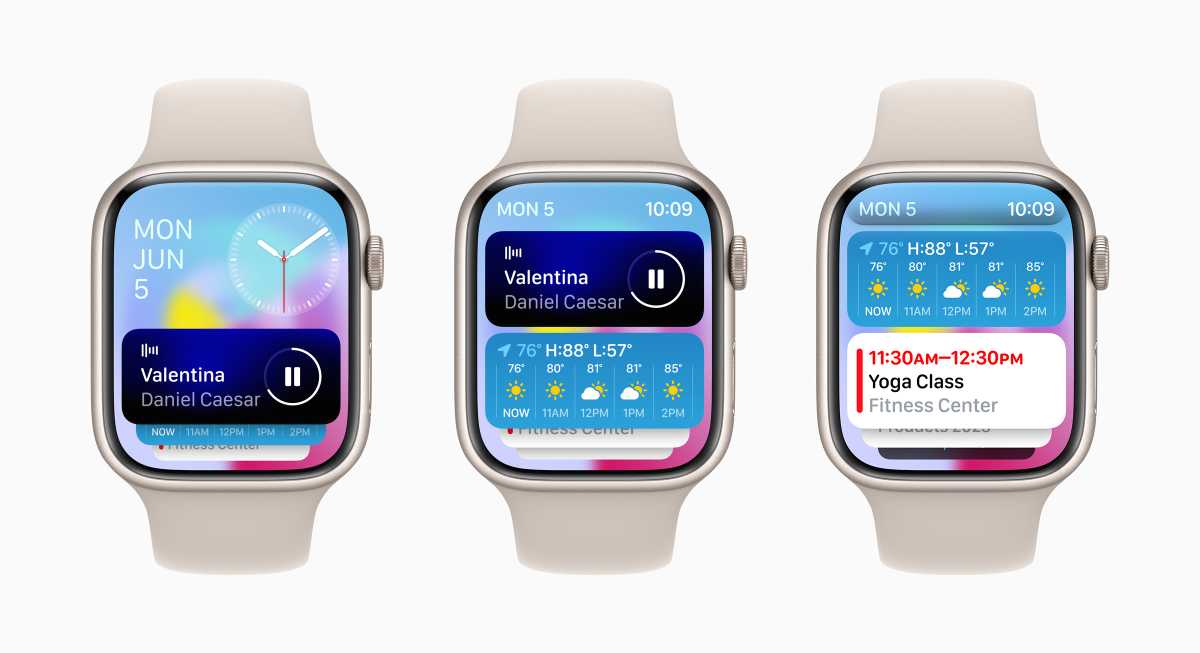 Apple
When is the watchOS 10 developer beta released?
If you're a developer, you can already access the developer beta which arrived after the June 5 keynote. You just need to be registered as a developer. You can get the beta even if you're not a paid member of the Apple Developer Program. We'll see how to get a free developer account next.
Read this for more information: How to Become an Apple Beta Tester.
When will the watchOS 10 public beta be released?
The public beta will likely release around the beginning of July.
If you want to get the public beta, which is coming later but potentially has fewer issues, you should join Apple's beta programs on Apple's website.
If you want to enroll an Apple Watch in the public beta, go to https://beta.apple.com/sp/betaprogram/ and enroll in the program (or log in if you're already enrolled).
Then tap watchOS, then tap the Enroll your Apple Watch link.
How to get a free developer account and get watchOS 10 now
If you just want a free Apple Developer account so you can access the beta, you can get it through Xcode or the Apple Developer app in iOS. Here's how to do it through the Apple Developer app:
Download the Apple Developer app from the App Store.
Open the app.
Tap Account.
Tap Connect.
Sign in with your regular Apple ID.
If you really want to publish apps on the App Store and sell them, you'll need to pay $99/£79 per year for a paid account. You can sign up for the Apple Developer Program (here) or through the Apple Developer app. Sign up as an individual or business, add the required information, accept the license agreement and enter your payment information – this is an annual subscription. It may take a few days to verify you and make the account active.
You can compare free and paid accounts here.
How to Install the watchOS 10 Beta on an Apple Watch
You need an iPhone to install the beta version of watchOS 10. This iPhone should ideally be running iOS 16.4 or later, as Apple has changed the way betas are installed in this version of iOS, making it easier the process greatly.
You'll also need your Apple Watch on a charger with at least 50% charge before installing the beta.
Your iPhone and your watch should be close to each other.
On your iPhone, open the Apple Watch app.
Tap My watch.
Tap General.
Now select Software Update.
If you are a registered developer, you should see beta updates as an option, choose developer beta.
Enter your password when prompted.
Wait for the beta to install on the Apple Watch.
If you don't have iOS 16.4, the process is a bit more complicated as it requires a configuration profile.
Download the configuration profile to your iPhone from Apple's website (public beta) / Apple's website (developer).
Once downloaded, open Settings on your iPhone.
Go to General > Profiles & Device Management on your iPhone and tap Install.
Choose your Apple Watch as the install location.
You should turn on automatic updates to ensure your Apple Watch receives all beta updates.
Then your Apple Watch should automatically receive the latest watchOS beta updates.
If prompted, enter your Apple Watch or iPhone passcode.
As a developer, you will need to enable developer mode on your device.