Samsung surprises us from time to time with small news in some of its applications, such as HDR10+ recording which is already displayed in its camera application. The same thing happened a few days ago when you included the ability to magnify an image up to four times
her size. The interesting thing about this new function is that the truth is that it manages to increase the resolution without losing a lot of detail in the process.
When the important thing is to enlarge instead of reduce
An image when scaled down usually retains the quality of the image, so it's more complex to scale it up, as pixels have to be added somehow, which can lead to you can even pixelate a photo.
The novelty of Samsung Gallery is that we will be able magnify an image four times. That is, a 640 x 426 pixel image can be converted to 2560 x 1704 in a jiffy with a new option when editing an image.
It is done like this:
Go to samsung gallery and open an image.
We click on the pencil button to edit the image
Now on the right we click on the three dots icon.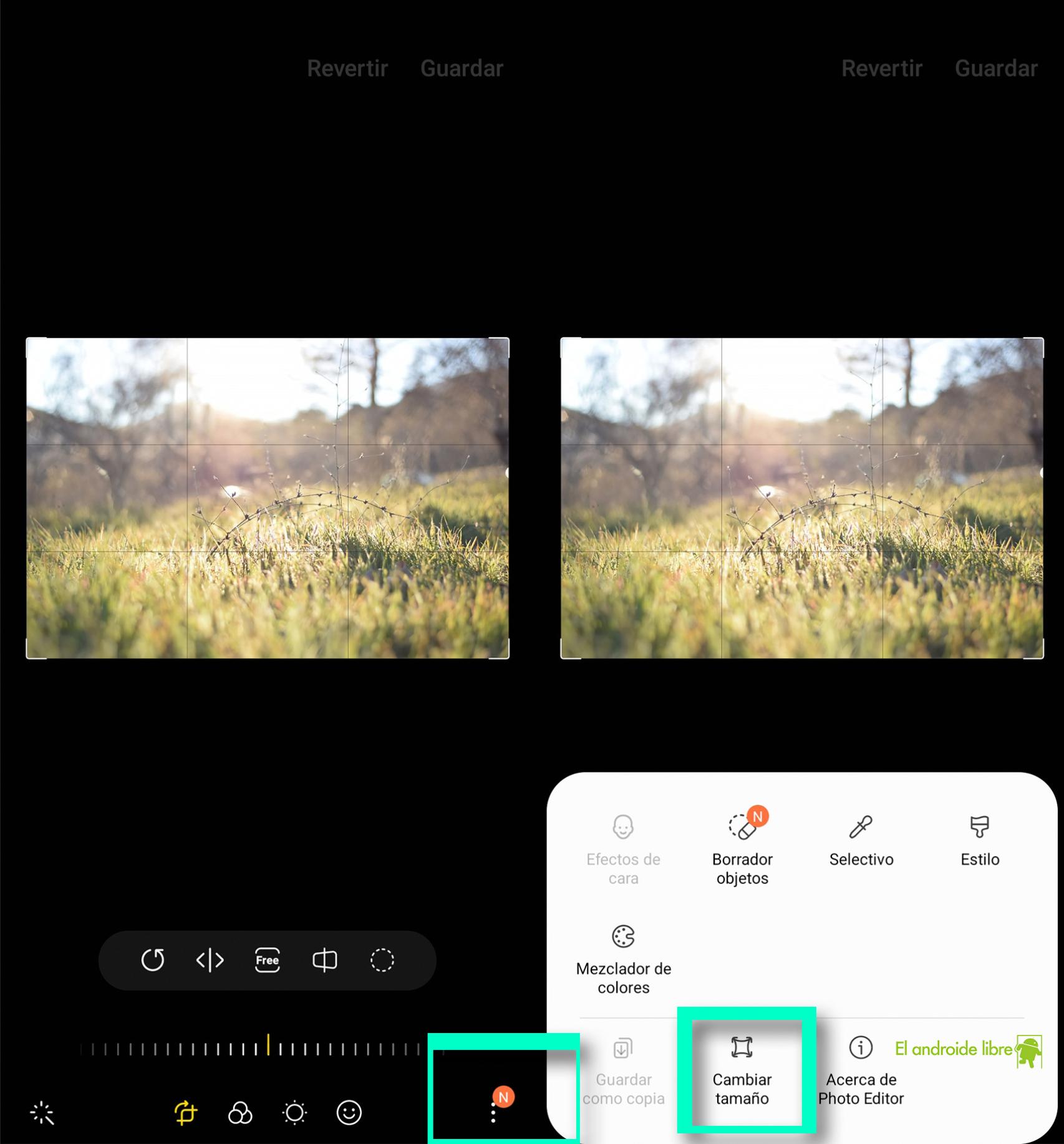 In the new menu, click change size.
We will see that after the original size there is a new possibility: 400%

.
Click on it and the image enlarges.
We can now make a copy to save the original image from the same three-dot button and click "Save as Copy".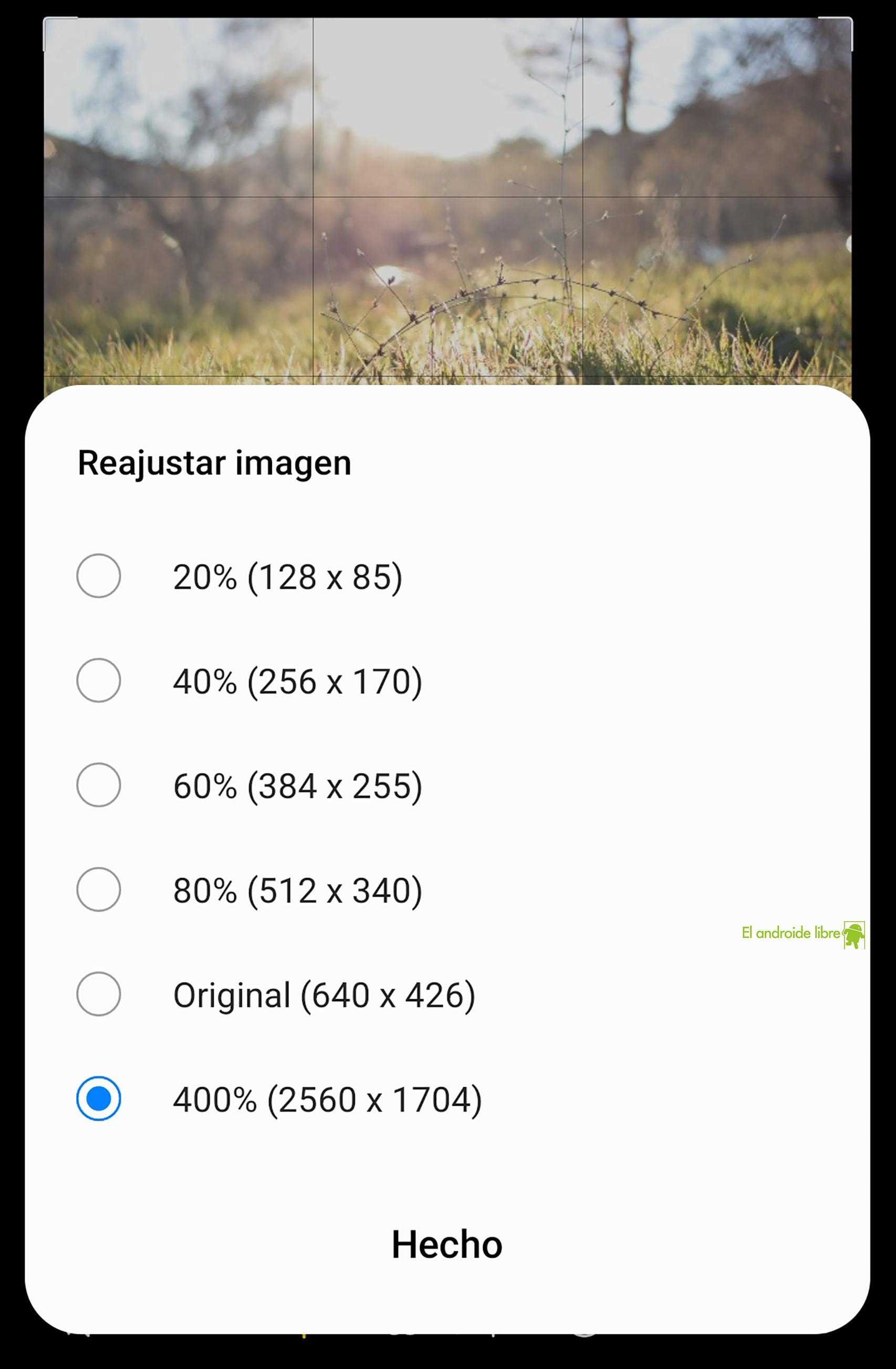 In this way we can enlarge an image to a larger size, although we should always be aware that some quality is going to be lost in sharpness, and depending on the photo the effect may be more or less significant.
Anyway, an interesting new option on a samsung phone to enlarge photos when needed or wanted.
You may be interested
Follow the topics that interest you
.