These days, the first operation of summer 2021 begins in Europe with many people taking vacations in July or, at least, in their first fortnight. And a lot of them are going abroad, so it would be good to remember the best tips and tricks for traveling abroad with your mobile.
Contrary to what happened last year, more and more people want to travel to places further away from their homes, which means flying.
In addition to carrying the Covid-19 digital passport, we need to perform more classic actions, such as measure the suitcase to know if we should charge it or not.
You can do it the old fashioned way, with a metro, but there is not always a fence and Google knows it.
Measure the suitcase with augmented reality
It was the Google Europe Twitter account that invited us to perform this measurement with our smartphone, using one of the experiments that the company has carried out with augmented reality.
This experience is only available for Android mobiles that use the Chrome browser. If this is your case, you can enter from this link.
You will need a little patience to master the interface, although in reality you only have to mark a starting point, a second point to form a line, a third to form a plane and the last which gives us the volume.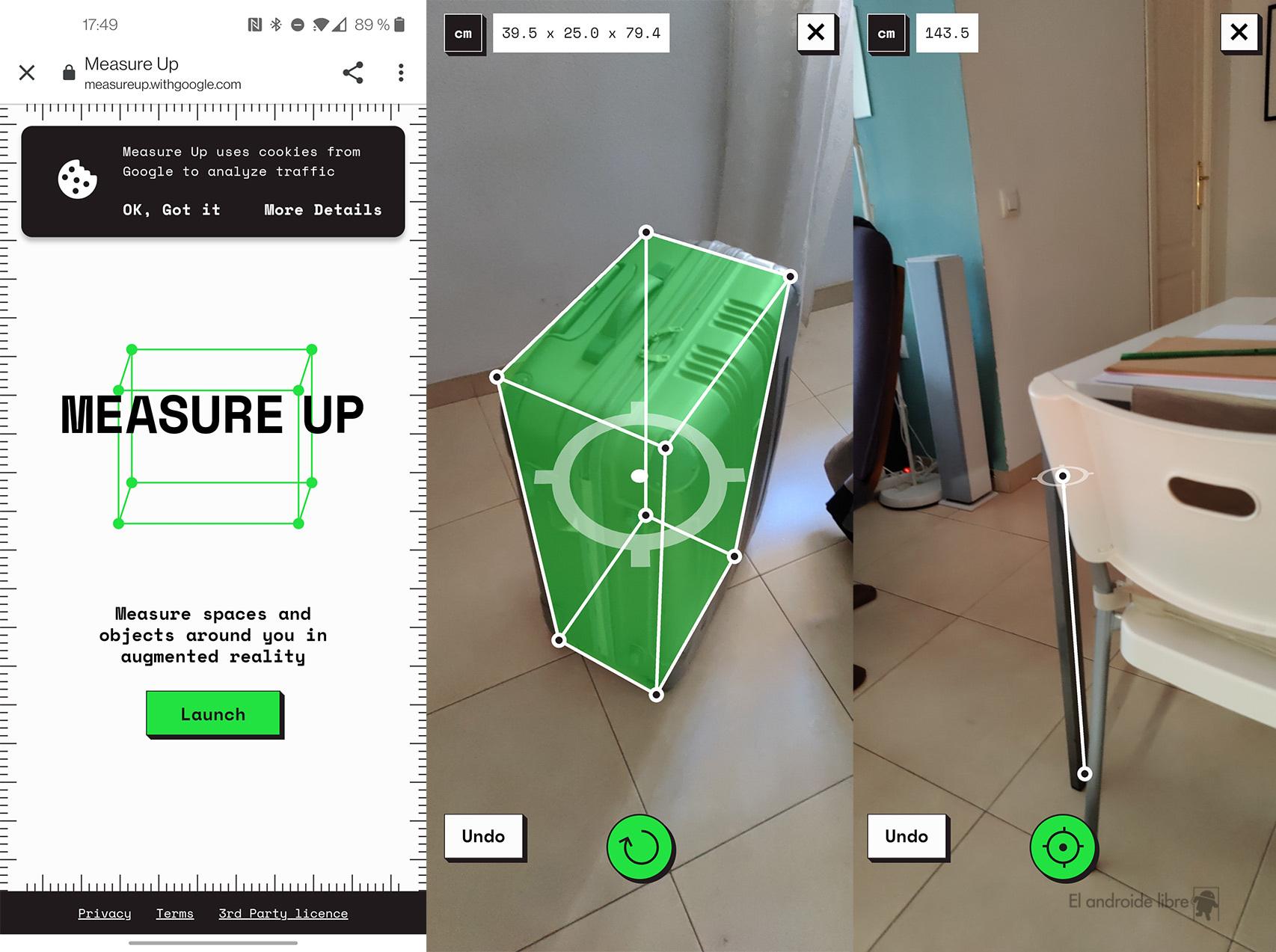 At the top left are the measurements in centimeters of the suitcase we focused on with the camera.
Obviously you can measure other objects but this time it will surely save you trouble if you don't have another way to measure the suitcase at the last minute.
it may interest you
.