One UI 3.1 is the latest versi on
of the Samsung interface, which is launched on more and more phones of the brand. This new version has arrived with the Galaxy S21 and introduces a series of new functions. One of the features of this version of the layer is the ability to open apps in pop-up windows.
This contextual function allows you allows you to open any app on your phone in a separate window, as a pop-up window. The great thing is that Samsung allows you to place this window anywhere you want, as well as change its size as you like.
Open the apps on Samsung in the pop-up window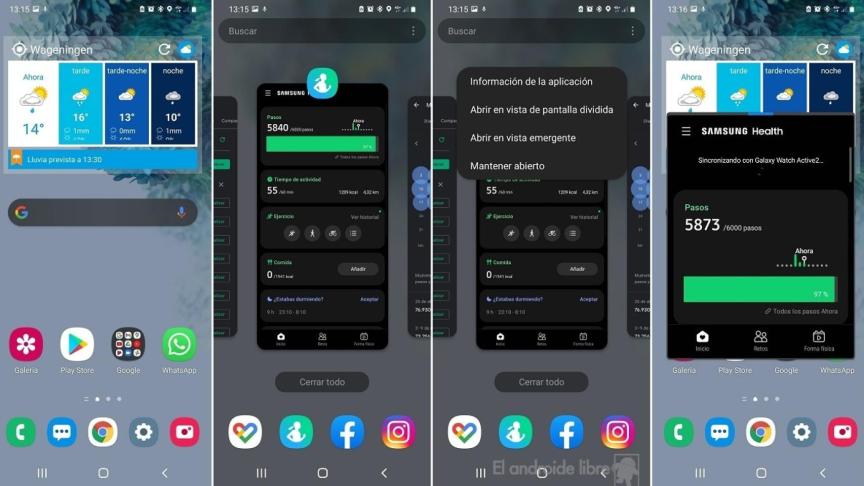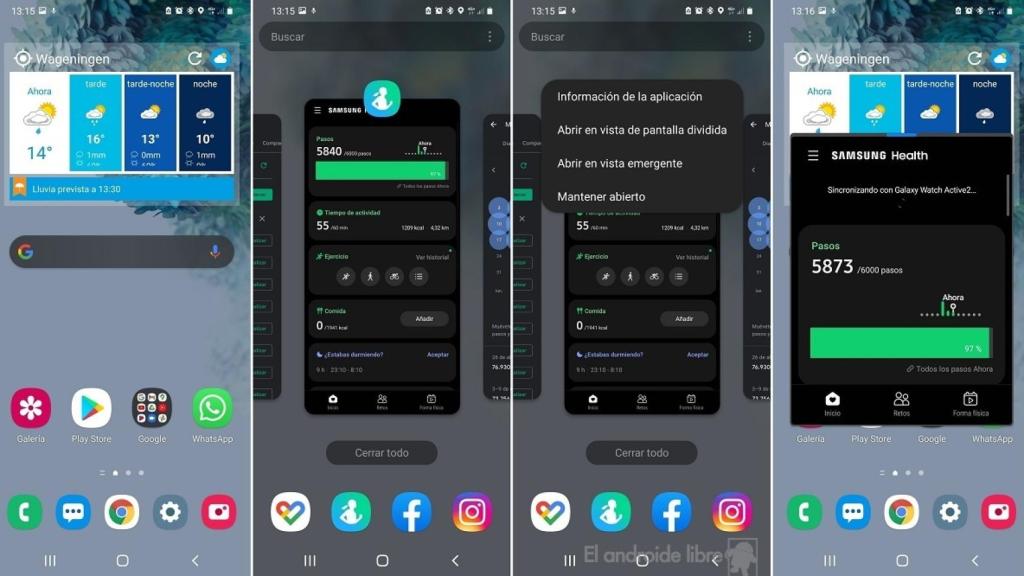 The pop-up function is presented as a good option for have more than one application open on your Samsung phone, making multitasking easy anytime. A good option if you want to have an application to play music or videos, for example, in this window, while Google Maps is open on the screen. The steps to put an application in this window are:
Open the apps you want to use.
Press the button with the three vertical stripes to open the recent apps menu.
Find the app you want to view.
Click on the app icon at the top.
A menu opens.
From the new menu, choose "Open in pop-up window".
Move this window on the screen and choose the size.
With these steps we already have this application in open question
in a pop-up window on our Samsung smartphone with One UI 3.1 and thus be able to use two applications at the same time with total comfort.
Not all applications on the phone, they support this pop-up, but you can use it with apps like those that stream music (Spotify or Amazon Music, for example). This function in One UI 3.1 can be a good option when driving, to have the maps but also the music open and thus be able to make changes if necessary.
You may be interested in:
Follow the topics that interest you
.