Color OS is a customization layer that is similar to others like One UI or MIUI, and also has your own settings to save battery on OPPO mobiles, and these can come in handy in situations where you need to extend your smartphone's battery life a bit. Basically, they manage to optimize the battery charge to increase its long-term health, as well as consume fewer resources to increase its autonomy.
Activate battery saving mode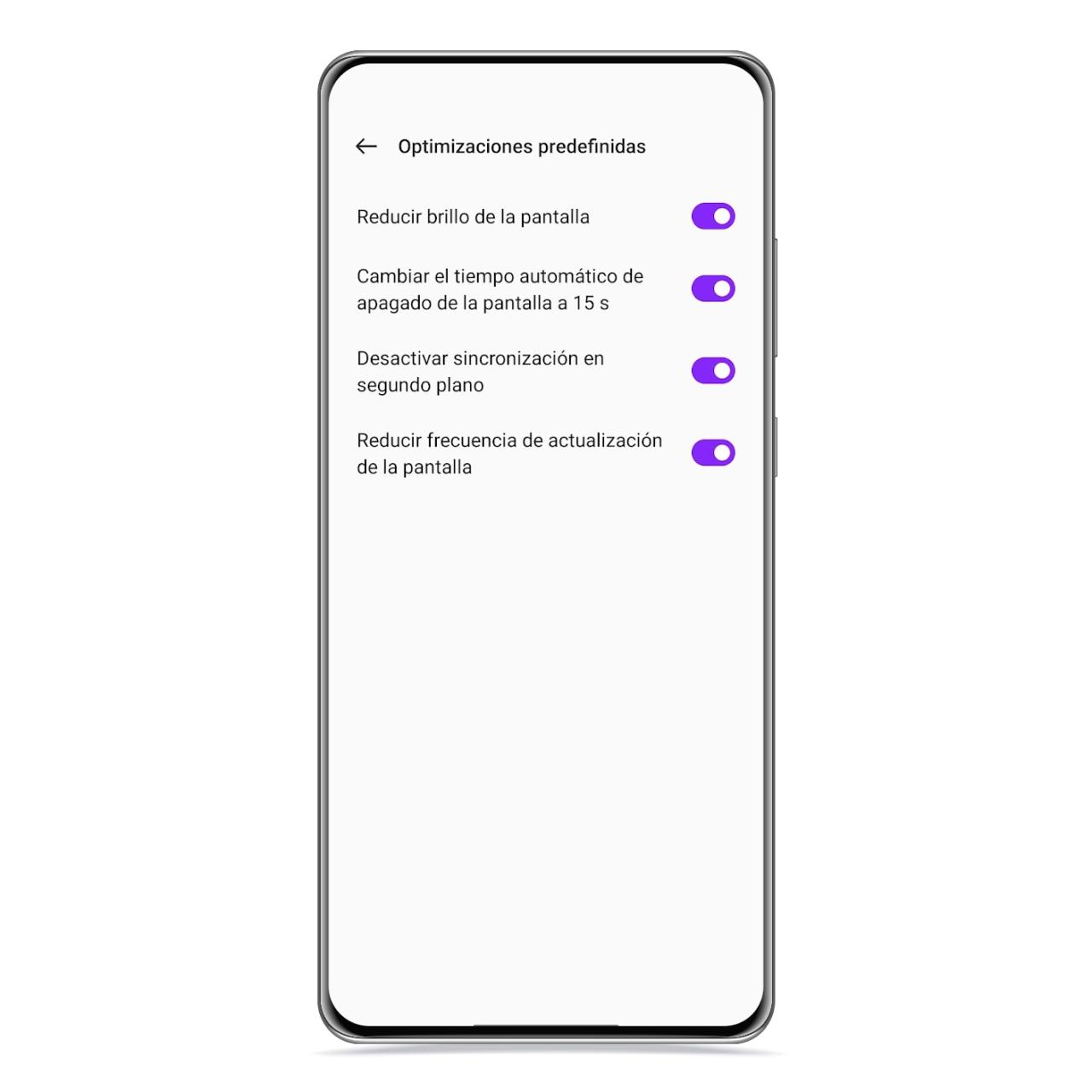 Battery saving mode can be activate from the notification bar and quick settings,
although you can also find it in the Battery section, in Settings, like the rest of the options.
In this case, it is an option that modifies some options of your smartphone or tablet, starting with reduce screen brightness and adjust screen sleep time automatic to 15 seconds, in addition to reducing the rate of screen frequency.
As usual in this mode, also background synchronization is disabled applications, preventing you from receiving push notifications from applications such as Gmail. You can choose which of all these options is automatically activated when you start this mode.
Super battery saving mode for best results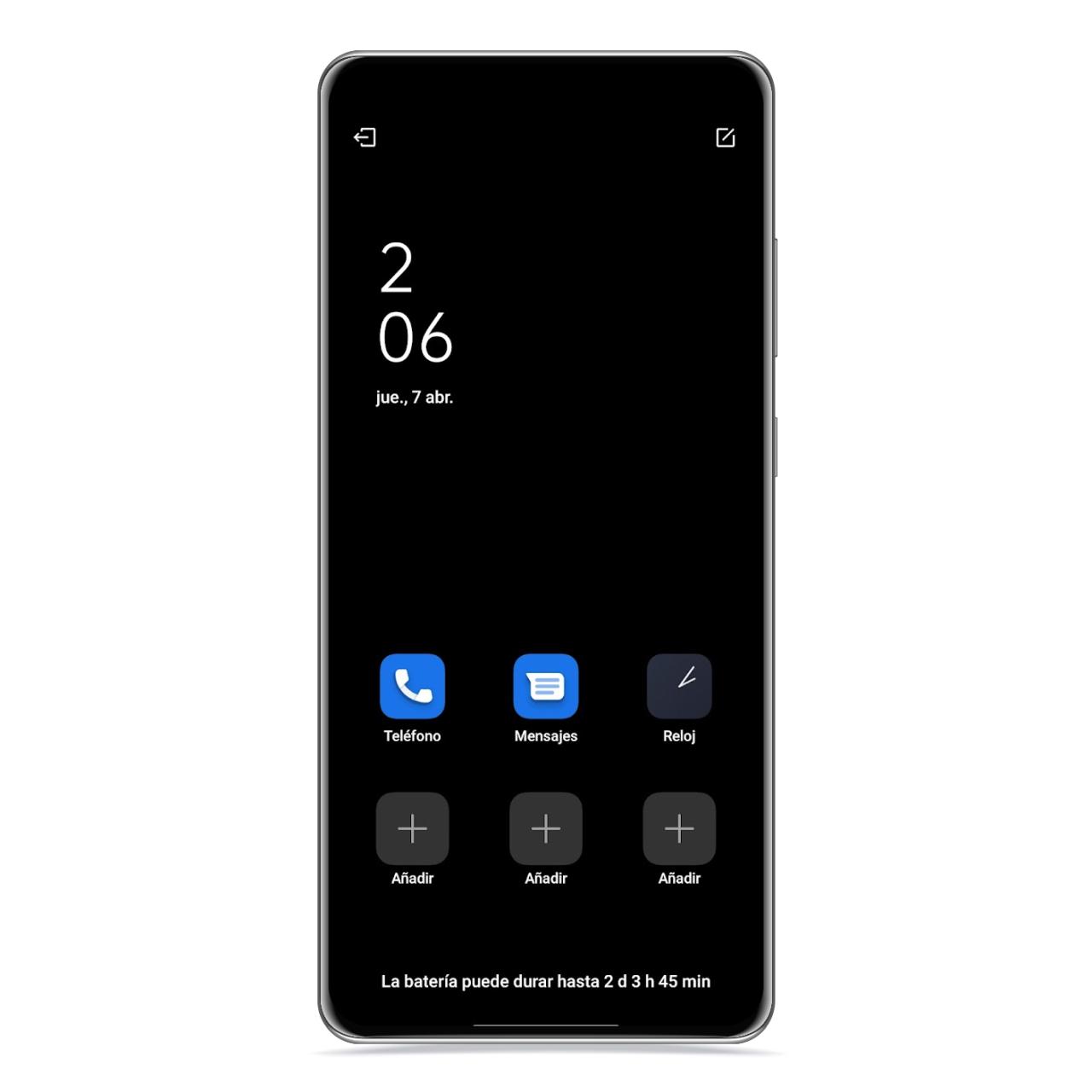 If you want to minimize consumption for extend battery life in emergency situations,
super battery saver is the option you need. This keeps performance as low as possible and only allows a limited number of applications to run simultaneously.
When you activate this mode, the mobile will completely change its interface, dye the background black and show a launcher in which there is only room for you to use 3 applications with Phone, Messages and Clock.
Slow motion optimization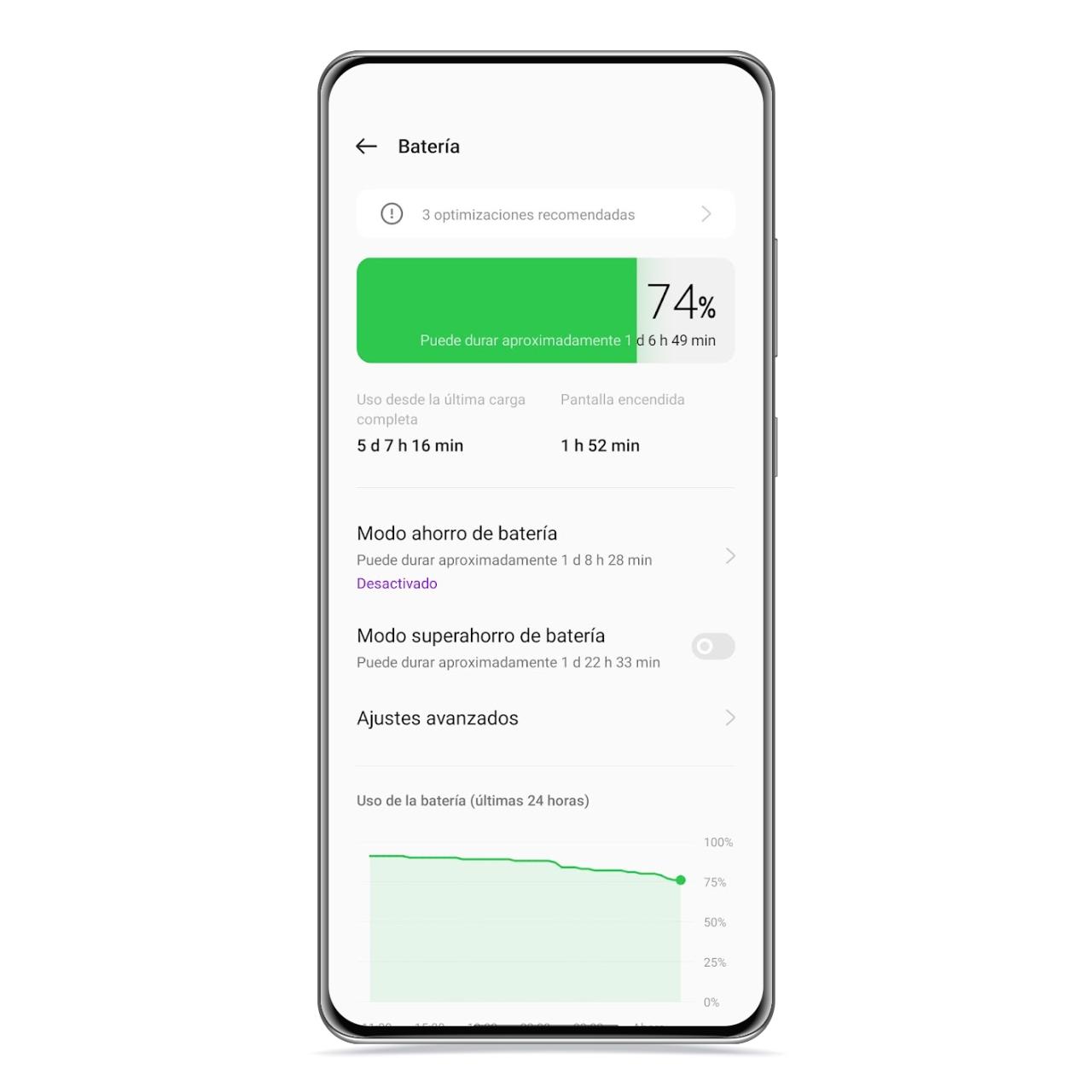 By enabling this mode, lower battery consumption is promised when you are not using the mobile and it is not charging. It is an option that can be the most useful so that the battery does not wear out
while you sleep.
this option reduces the need for resources consumed by the mobile when it detects that it is not in use and there is no forecast that it will be, as happens at night.
Nightly charging optimized to reduce battery aging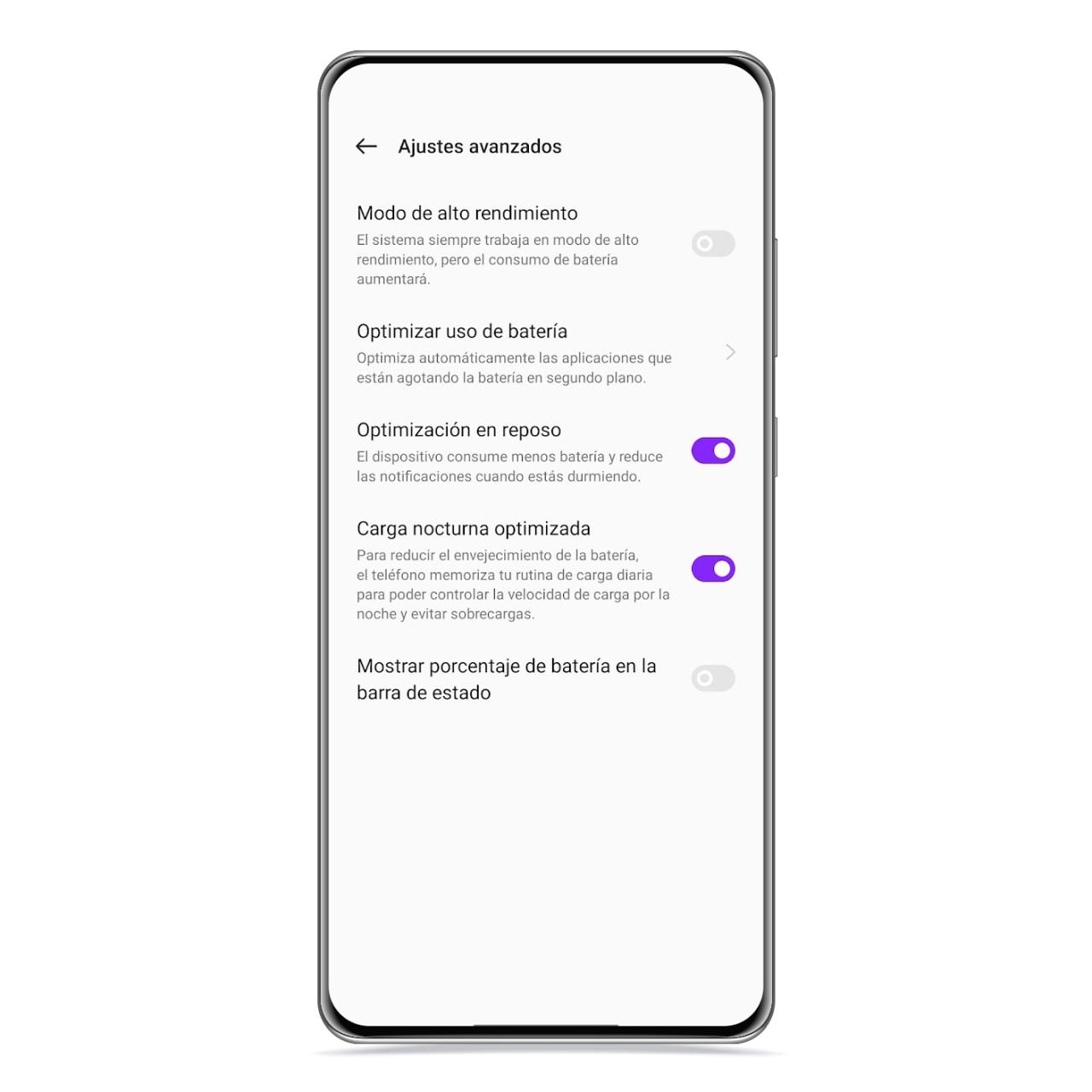 Although it does not increase battery life as such, this option means that in the long run it loses less capacity, which is something that inevitably happens to everyone over time.
By activating it, the device will remember your overnight charging routine so you can control the speed of it and that the battery enjoys the best possible health, avoiding overcharging.
You may be interested
Follow the topics that interest you