Spotify is the music streaming app most used by those in Europe with an Android phone. Many users listen to music in the app before going to bed, but if they do fall asleep they can't stop it, which lasts for hours. Fortunately, in the app we can set a timer.
This function in Spotify is similar to that of YouTube for Android, which allows us to establish a timer to stop music playback
. That way the music will stop after the set time has passed and we won't have to worry about it continuing for hours.
Set a timer on Spotify for Android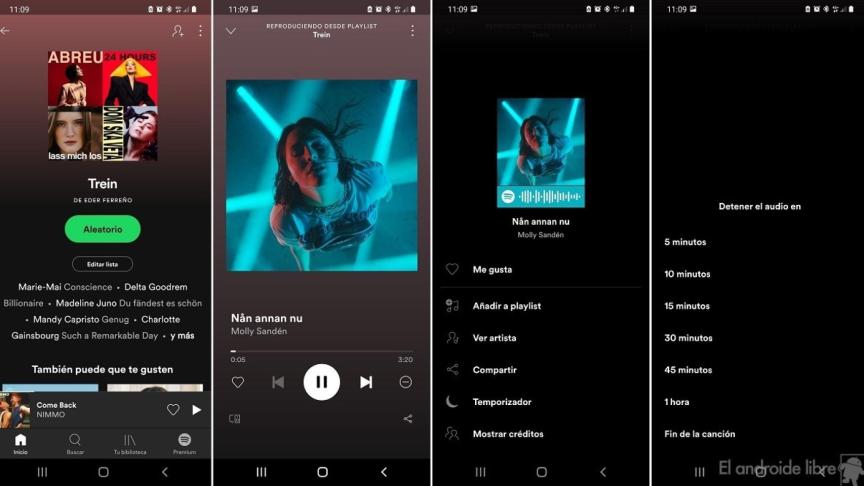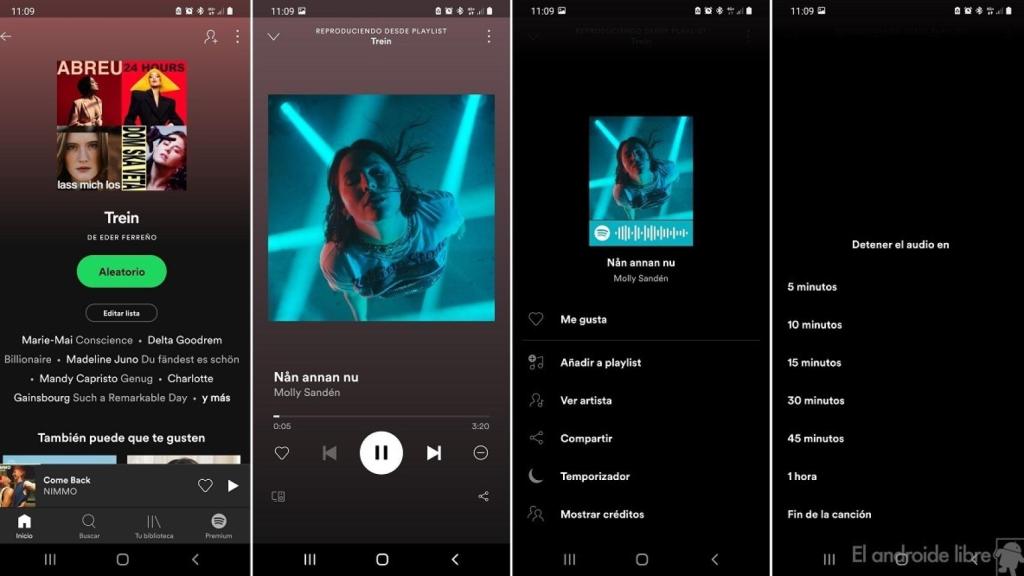 The idea of ​​this function is to prevent music from playing in your Spotify account for hours without you realizing it. It is something that consumes battery in the mobile and if you are using data it is unnecessary cost of mobile data. The music will stop completely when the time you set has elapsed.
This function has been available in the app for some time, for all users (paid or free account). The steps to be able to configure this timer are as follows:
Open Spotify on your Android phone.
Go to the playlist you want to play and start playing music.
Click on the first three vertical points.
Click on the Timer option.
Select the length of time you want the music to stop.
Once this is set, the music from said playlist in your Spotify account will stop recurring after this time. It also prevents that if that particular playlist is finished, the app starts playing other songs randomly.
This is a function that can be of great help if you are going to listen to music before bed, for example. You won't have to worry about stopping songs, but the app itself will do it for you automatically. You can change the length of the timer whenever you want.
.