Samsung phones with One UI available in Europe they have a lot of interesting functions and customization. The brand also offers us many health-oriented features, such as bedtime. This feature is the manufacturer's own version of sleep mode, just under a different name.
If you have a Samsung phone, you might want to set the bedtime on it. This is possible for users with One UI 3.0 or higher and with the latest version of the clock app
on the phone. You can therefore configure this function.
Set bedtime on Samsung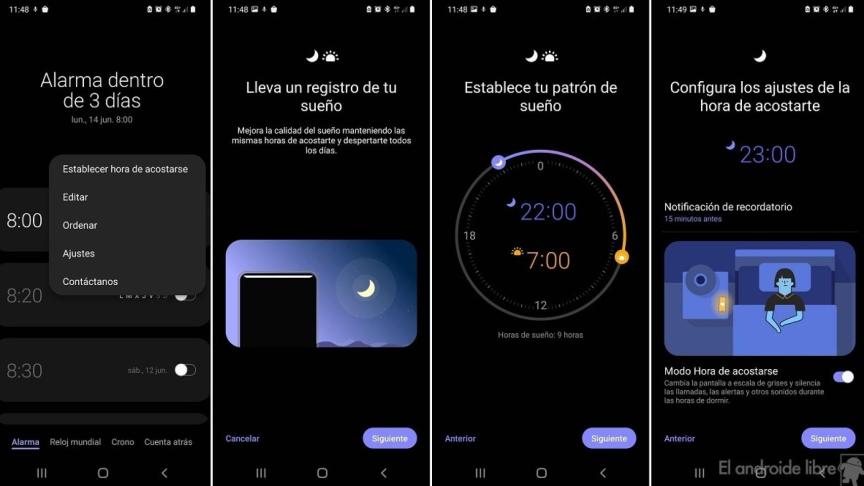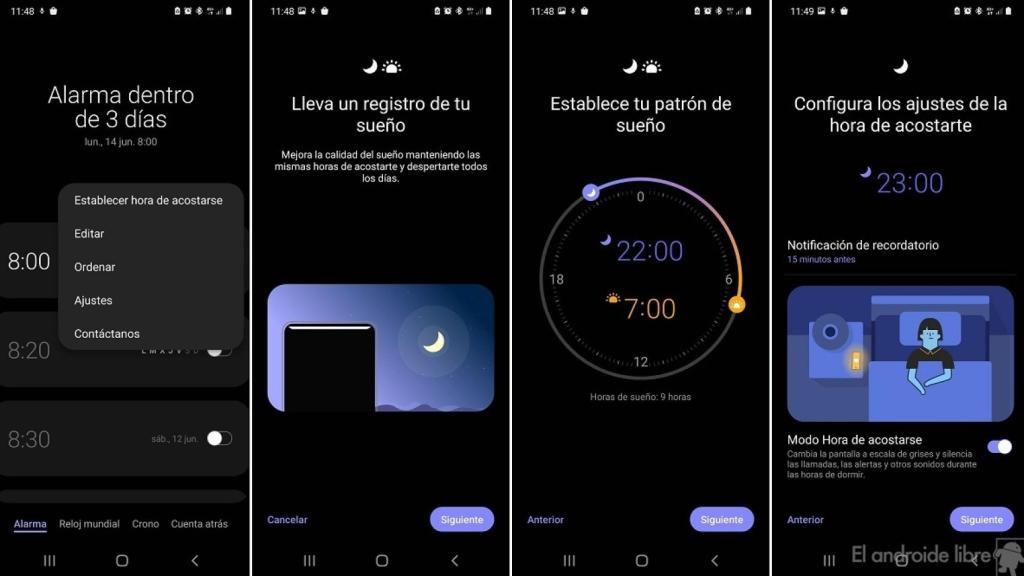 Thanks to bedtime users with Samsung phone can keep track of sleep. It is permissible to establish what time we go to bed and wake up each day, in order to obtain said recording. Additionally, this feature of One UI allows users to set reminders to remind them that it's time to go to bed, for example.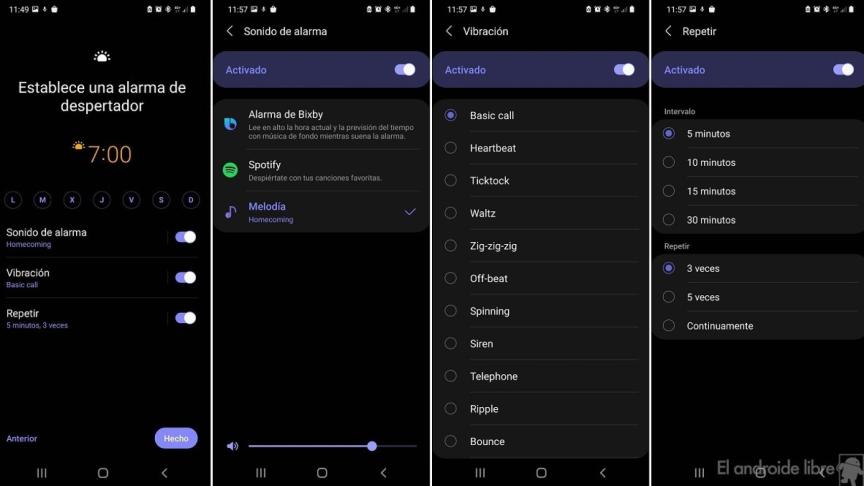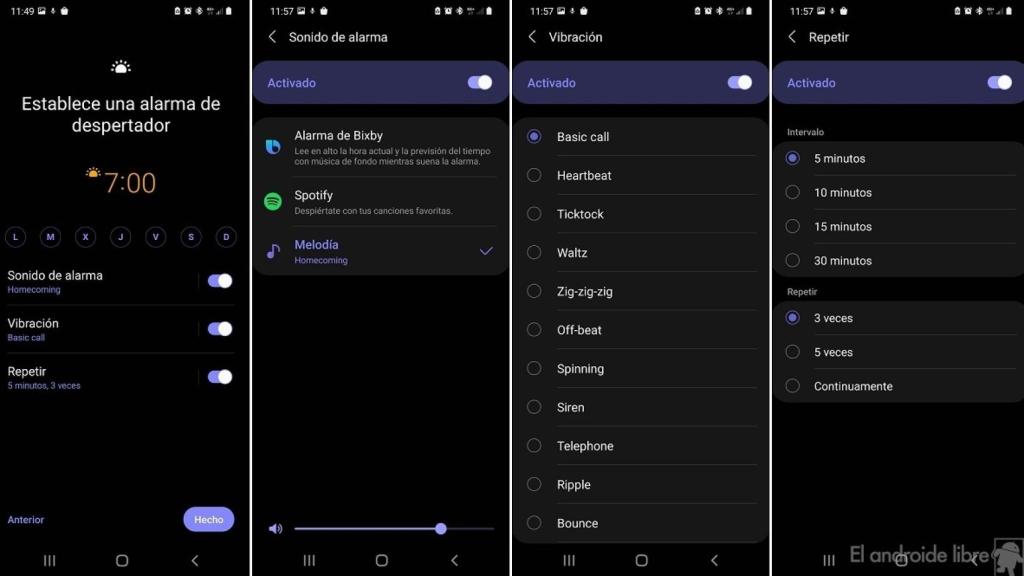 This function also allows you to change the screen to grayscale or turn off notifications and calls automatically during this time, so that you can have a good rest anytime. The steps to configure this feature are as follows:
Open the Clock app on your Samsung phone.
Click on the three vertical dots.
Tap Set bedtime.
On the following screens, click Next.
Set your bedtime.
Choose when you wake up (time and days of the week).
Customize the alarm and snooze sound.
Click on Done.
With these steps we have configure bedtime function on Samsung. This function will allow you to have this sleep recording at all times, so that you can see if you are respecting your rest hours, for example. We will also be offered reminders to go to bed at the set time, which helps maintain a healthy rest rhythm in our case.
Follow the topics that interest you
.