Huawei yesterday presented its new phones, the P50 and P50 Pro, which we hope will arrive in Europe soon. The manufacturer has left us another round of news in recent hours, announcing a program with which expand internal storage of some old phones in its catalog.
This announcement was made yesterday, but we already have more details. Huawei will allow to users with certain models extend
said internal memory, double it with respect to the current memory.
Double the internal storage of your Huawei mobile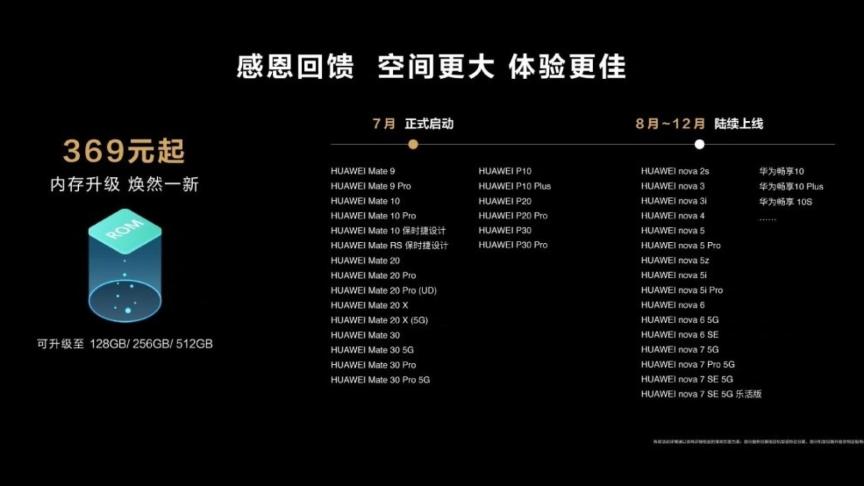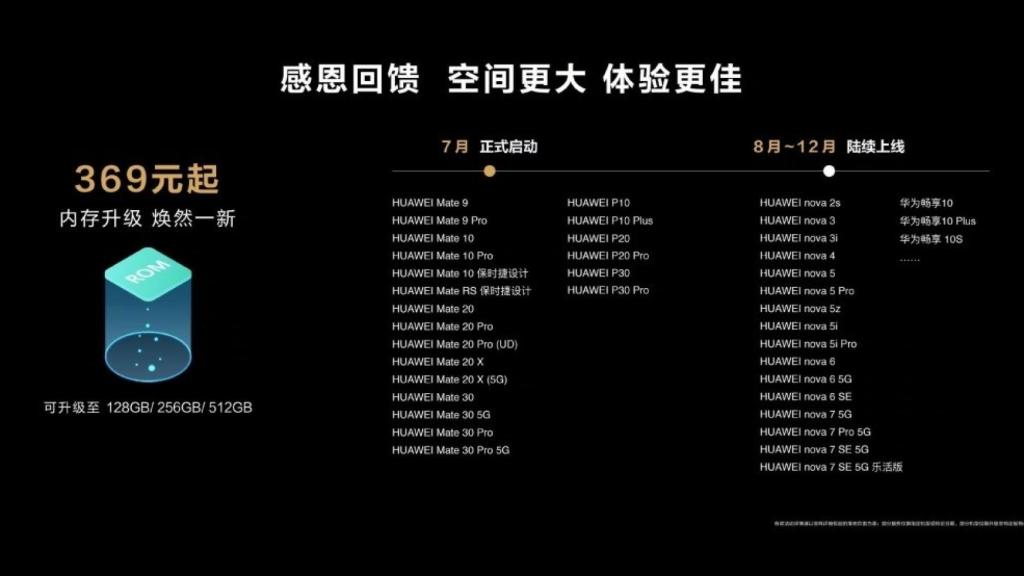 It is expected that many phones in the brand's catalog will be able to benefit from this initiative, although it will be something that will be done in phases. The first Huawei phones that can take advantage of this program are the Mate 9, Mate 10, Mate 20, Mate 30, P10, P20 and P30 series
, except for Lite models. In the next few months, it will hit phones like the entire Nova line.
Phones will be able to double their storageThis goes from 64 GB to 128 GB of internal storage, or from 128 GB to 256 GB, depending on the phone or version you have. A good way to take advantage of more storage on the device, especially if you have a version with little GB.
Huawei will charge users 369 yuan for this service, around 50 dollars to change. It's not a bad price, but it's something you have to think about whether it's worth it or not, especially in the slightly older mobiles in the Chinese brand's catalog.
This program is currently limited to China and we don't know if the brand plans to launch it in other countries like Europe, but we hope to hear more about these plans soon.
it may interest you
Follow the topics that interest you
.