Google Drive was one of the apps that was updated last fall to Material You. An app that usually doesn't get as many new releases as others, but will now throw a warning like a big alert when the user tries to open a file of these malicious which can endanger the security and privacy of our Android mobile.
A big yellow alert on Drive
The importance that any type of user can know that he is about to open a file that could endanger the integrity of his device is one of the objectives of the big G. Indeed, in Google's Cloud Next 2021 He has already warned that he will make the right decisions to protect them.
Google has launched a new feature, via Android Police, which works in such a way that when you open a file, whether it is an image, a document or any other, he will take his time to inspect it and thus verify that it is clean.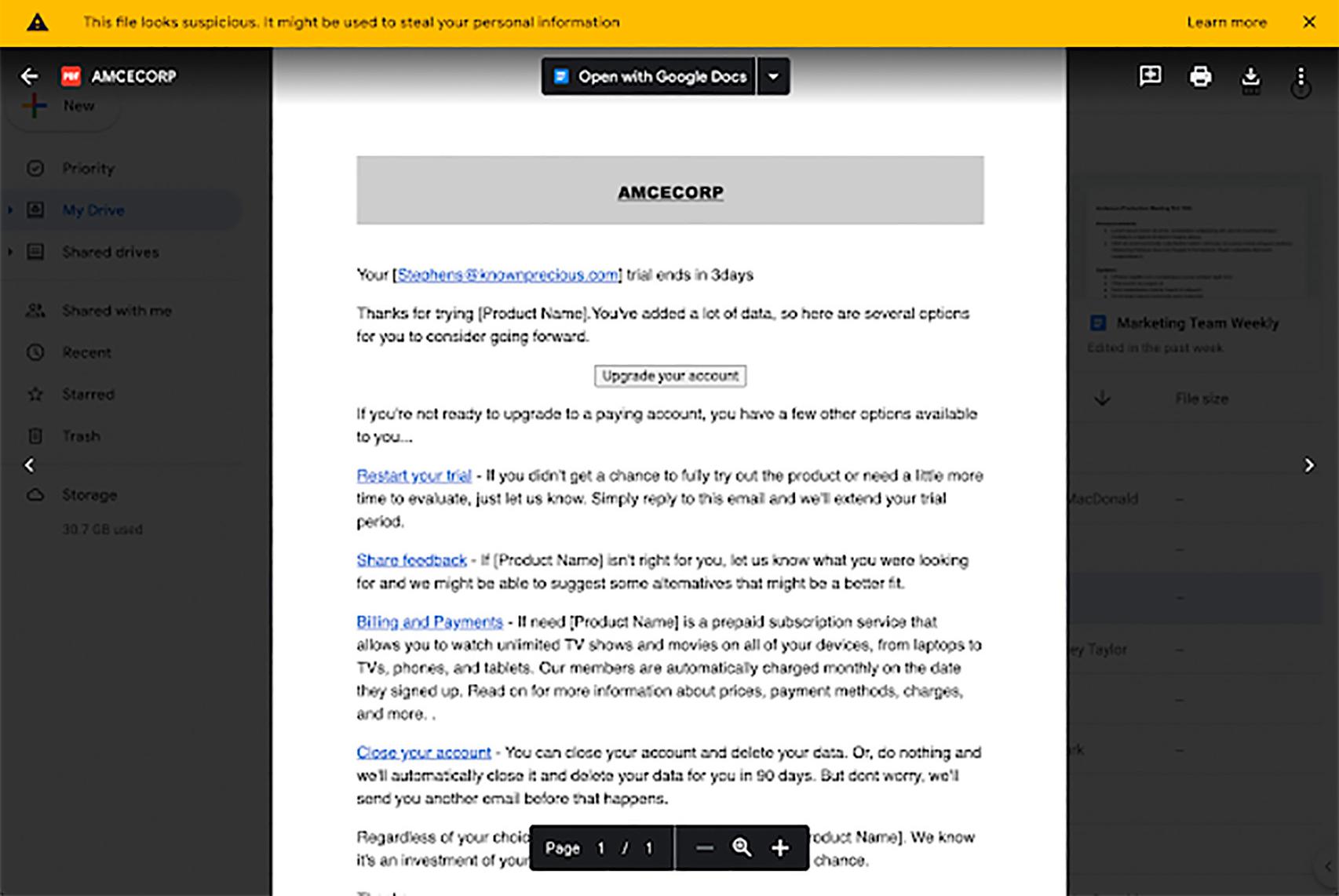 If you find there is something out of the ordinary will issue a warning in yellow announcing to the user to cancel his action at this precise moment.
In the desktop version can be seen above the yellow notice which testifies that we are confronted with the possibility of downloading or opening a file which can endanger the security of the Android mobile.
Rather, this measure warns unsuspecting user that you open files from your Google Drive account without really knowing where they came from, or simply that you don't have the knowledge to foresee that the file could contain something malicious.
That's what the big G is for which in the next few days will deploy the new update to Google Drive so you can enjoy another layer of security on your mobile.
You may be interested
Follow the topics that interest you
.