According to new rumors, the iPhone 14 could end up being advanced and presented a week earlier than expected.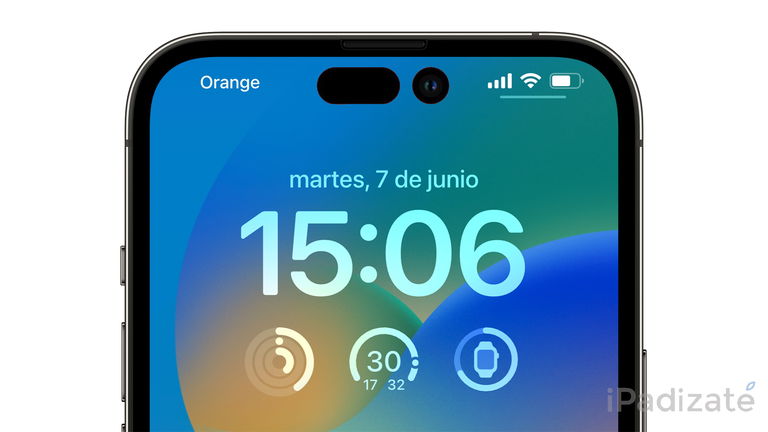 There are more and more rumors related to the presentation and launch of the iPhone 14 and iPhone 14 Pro. After having had to overcome various adversities and even rumors appeared about possible delays in its launch, there are now certain indications that guarantee that iPhone 14 could finally end up before launch intended.
To see when the iPhone 14 will be presented, the most common is usually look at previous release dates, because Apple usually doesn't break its plans too much. It is usual for it to do so during the first half of September, and it seems that this year it will be earlier than expected: iPhone 14 could arrive a week earlier than originally planned
according to a new rumor.
The iPhone 14 could finally be presented on September 6, although nothing is clear yet
According a new tweet from Max Weinbachwell-known publisher and analyst, everything seems to indicate that Apple could finally bring forward the launch of the iPhone 14 and iPhone 14 Pro by a week. He has just learned that he could be the September 6 the day chosen by those of Cupertino for the official presentation, being the iPhones launched before in recent years.
Considering this, it seems that the official launch on the market of the iPhone 14 and iPhone 14 Pro in the first countries could place on September 16they would therefore also be one of the phones that have already reached the market in the Apple landscape.
In the tweet itself, the author claims not to be entirely sure that the iPhone 14 will be presented on September 6, but this indicates that it is a date that makes a lot of sense. In fact, if we look back, other rumors indicate that Apple has already started manufacturing the 10th generation iPad and, although everything is going well, indications from the Chinese government suggest that it will be delayed his exit.
This extravagant brand gives you an iPhone 14 if you buy one of its smartphones
This is important since initially it was expected that at the same iPhone 14 and iPhone 14 Pro event, let's see other products, including a new Apple Watch, new iPads, and possibly new Macs or AirPods, as well as the official launch date for the new operating systems. However, with this possible delay of iPads, maybe the event will happen because the iPhone 14s are ready to launch but other products are not.
fwiw I heard the 6th of September event and the iPhones on sale on the 16th

not 100% sure, but over there seems right. https://t.co/X2vbu2XyiC

— Max Weinbach (@MaxWinebach) August 7, 2022
Apple's strategy could be to separate events, the first taking place in September with products like the new iPhone 14, and later another, possibly in October, just for new iPad and maybe a surprise more. In fact, this wouldn't be the first year we've seen more than one Apple event in such a short time, and if so there are more than enough reasons to advance the presentation of the new iPhone 14.