This leaked screen protector confirmed one of the main iPhone 14 Pro rumors.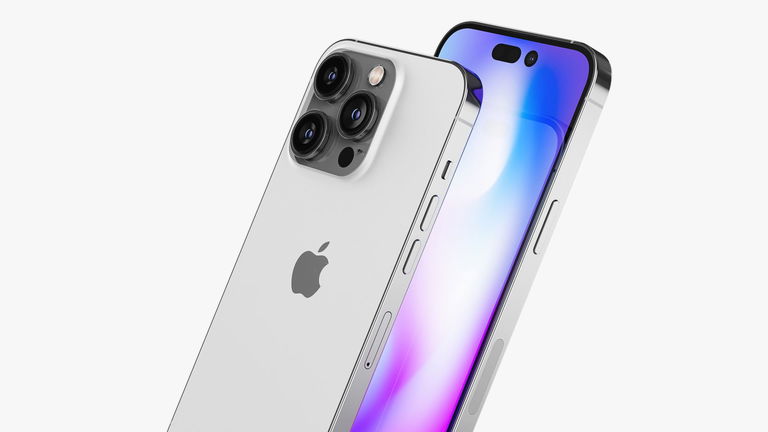 The iPhone 14 will be presented in just a few weeks and the leaks of the last few months have revealed every detail. We know there will be a significant improvement to the main camera, we'll have new colors, Always-On Display on the iPhone 14 Pro, and a new design that will eliminate the notch and replace it with a double hole in the screen
. And a new leak has just confirmed it.
A tempered glass screen protector has been leaked confirming that the most prominent iPhone 14 Pro design rumors are correct. In this protector we can see some very thin bezels and a new double-hole cutout
On the screen.
This screensaver confirms the rumors
As you can see in the picture, the double cutout at the top of the screen It's clear. We have an elongated hole in which Apple will place the necessary sensors for Face ID and a second circular cutout in which the front camera will be located. A front camera, by the way, which will also see many improvements this year.
We can also see that this double hole in the screen might be bigger than we originally expected. Apple will have its reasons, of course, but surely many would have preferred a smaller size. However, it cannot be denied that this apple solution is really originalwe haven't seen this cutout in any other smartphone on the market.
In addition to this new design, the iPhone 14 should include many improvementsat least the Pro models. Here are some of the leaks that can be confirmed about new Apple devices:
The A16 chip will be based on the same 5nm process as the A15, although there will be a similar power boost to what we had in the A15 over the A14.

Always-On Display on iPhone 14 Pro and iPhone 14 Pro Max.
Very significant camera improvements, with a new 48 MP sensor in the iPhone 14 Pro.
No titanium, we will have the same materials as in the latest iPhone models.
Same storage options as iPhone 13 and 13 Pro.
Screen with double hole in the screen of the iPhone 14 Pro.
30W fast charge.
Would you like to "have" an iPhone 14 Pro? Download this wallpaper
The iPhone 14 will be presented and launched on the market in the month of September and that is when we will be able confirm or deny these rumors. But it seems that, one more year, it will be difficult for Apple to surprise us.