Learn what you can do when you can't connect your AirPods to Apple Watch.
Connect AirPods to Apple Watch provides you with a very useful duo, which even allows better functionality than connecting it to the iPhone.
Most of the time, you connect the AirPods to the Apple Watch, but you might not have a problem. If something happens and they don't connect properly, here I explain the steps you can followso you don't waste much time in the process and you can connect them quickly.
This tutorial applies to all AirPods from the first to the third generation, Pro, Max, as well as all Apple Watch models running a recent version of watchOS.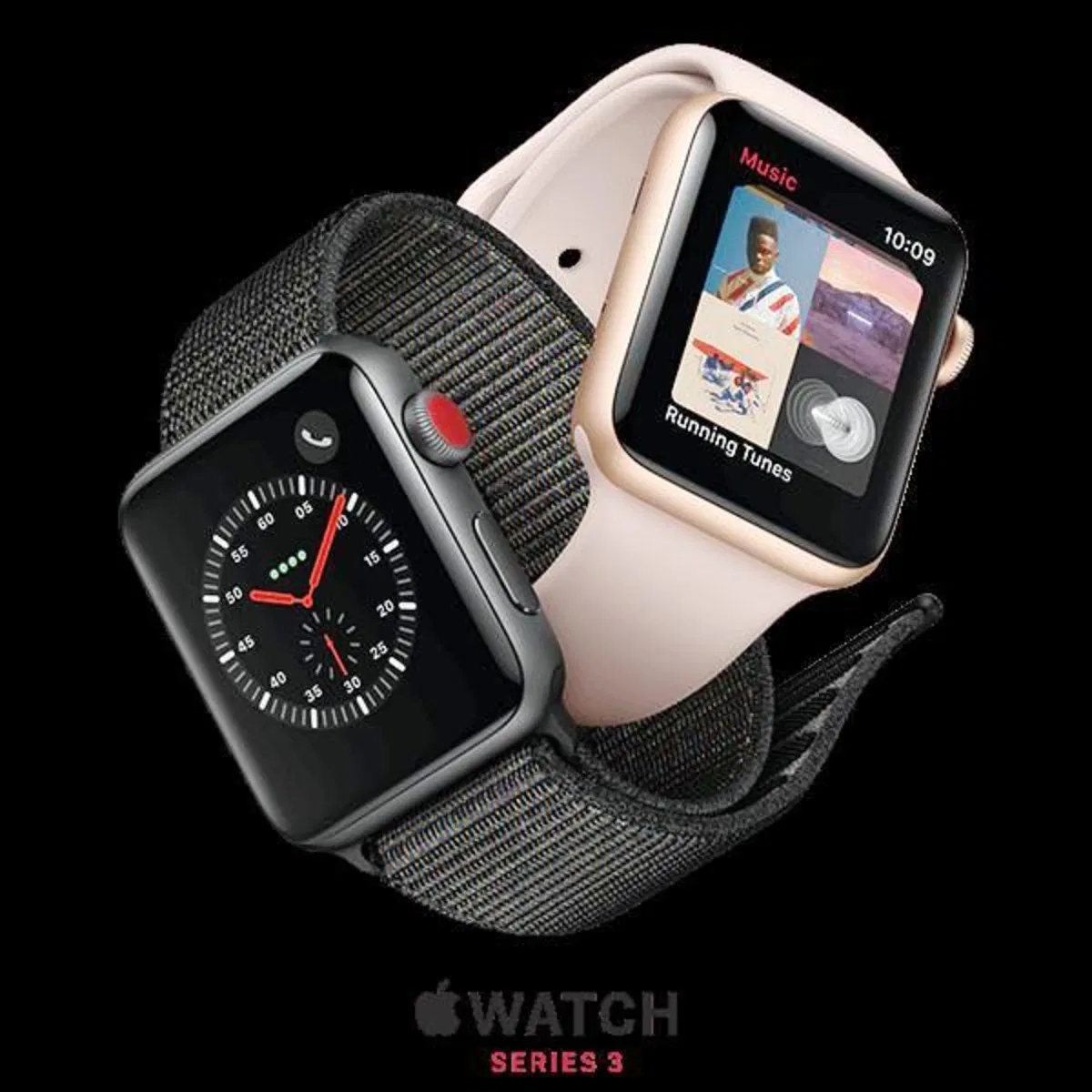 It should be remembered to first ensure that you have successfully pair AirPods with your iPhone and therefore have paired your iPhone with your Apple Watch. Note that when you pair your iPhone, the AirPods will automatically appear on your Mac, iPad, of course Apple Watch, and any other device linked to your iCloud account, without you having to connect each device manually.
After activating Bluetooth on your Apple Watchyour AirPods in linked list What "bound"; It is important to know that until you put AirPods in your ears, the word "connected" may not appear on the Apple Watch screen.
It is recommended that when trying to connect AirPods to your Apple Watch are within Bluetooth range of the watch
the closer they are, the better, thus avoiding possible interference.
If after these previous steps you still cannot connect the headphones to the Apple Watch, try these steps:
1. Restart Apple Watch and iPhone
A simple reboot process may be the solution, for this:
Turn off the Apple Watch then the iPhone.
Turn on the iPhone first, then the Apple Watch.
When both devices are on, connect the AirPods to the Apple Watch and test them.
2. Turn Bluetooth on and off on Apple Watch
With the watchOS Settings app open, select Bluetooth, then turn off the Bluetooth switch; it is recommended to wait about 30 seconds, to activate it again.
Try connecting the paired headphones to your Apple Watch again.
3. Enable and Disable Flight Mode in WatchOS
Open the WatchOS control center, by swiping the watch face from bottom to top, choose "plane or flight" mode to activate itwait 30 seconds and turn it off again. Selecting AirPods again can now work as an output device.
4. Check AirPods charge
You must ensure that AirPods have enough charge, if it is negative, it will logically not work with any device, including the Apple Watch. In this case you will need to have the charging case handy.
This This usually happens because the headphones don't have a built-in indicator to know the battery status.but you have the ability to check it on your iPhone using the Batteries widgetfor it:
On the iPhone home screen, swipe from left to right, now scroll down and select "Edit".
Then press the green "+" button to the left of the batteries and see the AirPods charging.
Note that by also opening the WatchOS control center on the watch and tapping on the battery percentage, you will be able to check the battery level of the headphones, only if they are connected.
If he Airpods charging case not charging headphonesas soon as you place them, then connect the case to a power source via the cable and you can charge the AirPods while the case is also charging
.
5. Disable Recording Mode on Apple Watch
Maybe you forgot you had Enable Battery Saver Mode on Your Apple Watchwhich interferes and provokes Bluetooth is disabledif this happens, first charge the watch as usual and turn off "economy mode". Then plug the headset back in.
6. Establish a new Bluetooth connection
Try to establish a new Bluetooth connection for the AirPods from the iPhone by selecting "Settings", then "Bluetooth", then the "I" information and "Forget this device".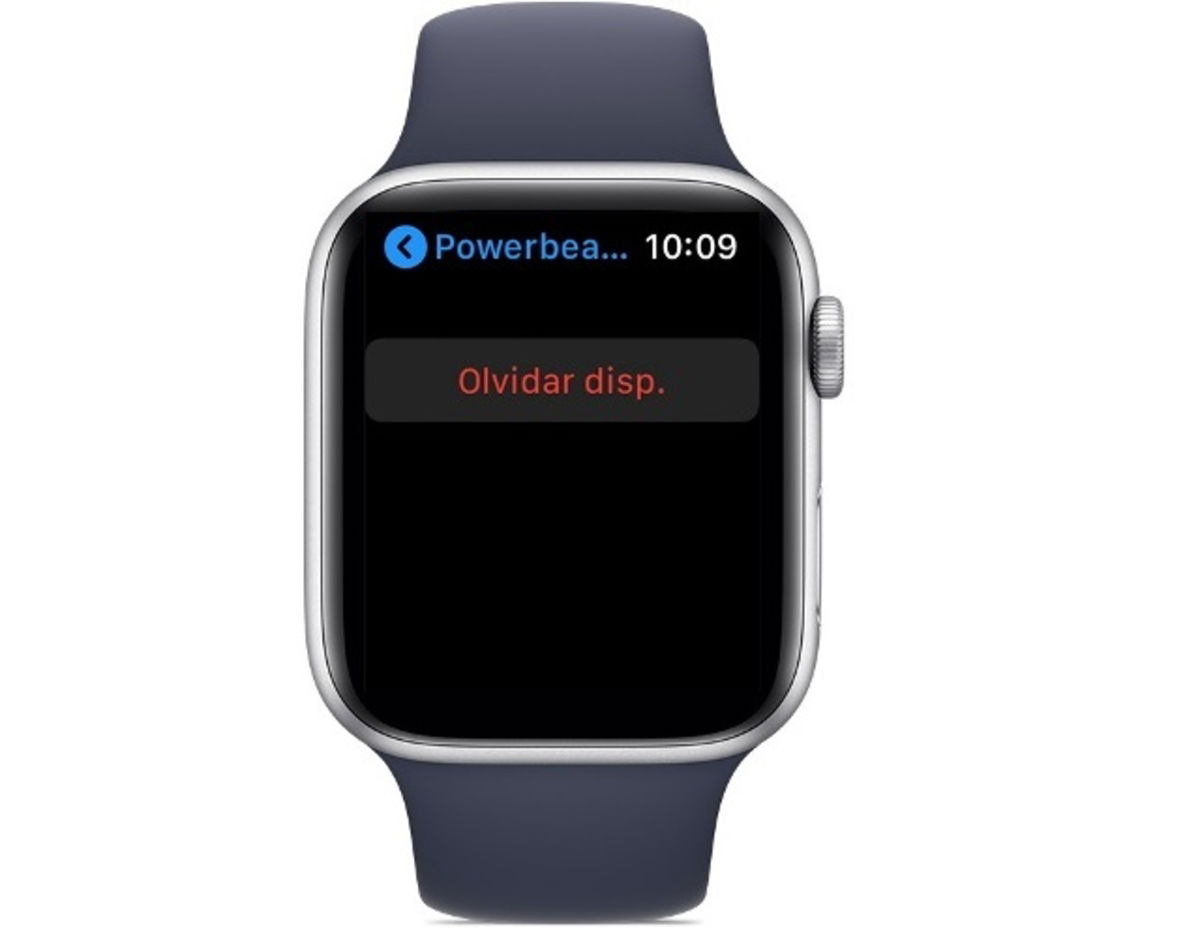 to proceed to reconnect AirPods and sync with iPhonethen connect AirPods to Apple Watch and verify that the connection error does not reappear.
7. Reset AirPods
Put the AirPods in their case with the lid open, press and hold the button on the back of the caseuntil you see the light turn on and off quickly three times, before releasing the button.
Then sync AirPods with iPhone before connecting to Apple Watch, then try again.
8. Check that both devices are up to date: Apple Watch and AirPods
You need to check if your devices have the latest available version of watchOSas well as with the latest firmware available on AirPods.
Remember that the iPhone automatically updates the AirPods, but also check that the headphones have the latest firmware version available. I invite you to follow the recommendations on how to update the AirPods.
9. Reset iPhone Network Settings
If the above recommendations do not work for you, it may be necessary to Reset network settings
for it:
Connect the AirPods to your iPhone and open "Settings".
Choose "General", "Transfer or reset iPhone".
Finally tap "Reset" and "Reset Network Settings".
After completing these steps, try using AirPods on Apple Watch.
10. Check AirPods on other Apple devices
If connecting your AirPods to other devices works fine, your Apple Watch isn't paired properly. If this happens, unpair the watch from the iPhone, which will remove it, then proceed to set it up.
11. Restore factory settings on your Apple Watch
If you've applied all of the above and you're still not connecting your headphones, there is another solution, albeit a drastic one, but it may help with hidden software issues. But beware! because I will completely erase all content and settings from the Apple Watch (apps, pictures, music, etc.) and it will return to factory default settings.
If you have decided to do so then:
Open "Settings" on your Apple Watch, then choose "Reset" and "Erase All Content and Settings".
It will ask you for the password, you enter it and select "Delete all".
It will ask you for confirmation and when you accept "Delete all" it will automatically reset and the clock will restart.
Pair Apple Watch with iPhone from scratch and good luck pairing it with your AirPods from the start.
Yes again the problem is not solvedand your AirPods also don't work on other devices, most likely it's a case of hardware malfunction. In this case, it is better to take them for examination at the nearest apple storeas well as the Apple Watch.
I hope the matter will not get worse and that some These steps were helpful for you to successfully connect AirPods to an Apple Watch.
Related Topics: tutorials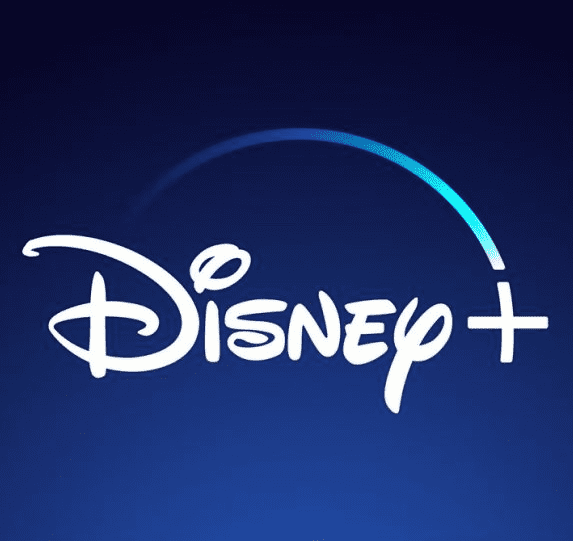 Sign up for Disney+ for 8.99 dollars and without permanence Subscribe to Disney+!