Xiaomi has a large number of options available for MIUI, and one of them is to revoke authorization for collect your usage data to certain applications, and today you're going to learn how to take advantage of this option to restrict what your apps know about you. It's one of the coolest security options you can take advantage of in apps you don't use.
Authorization and revocation of usage data in Xiaomi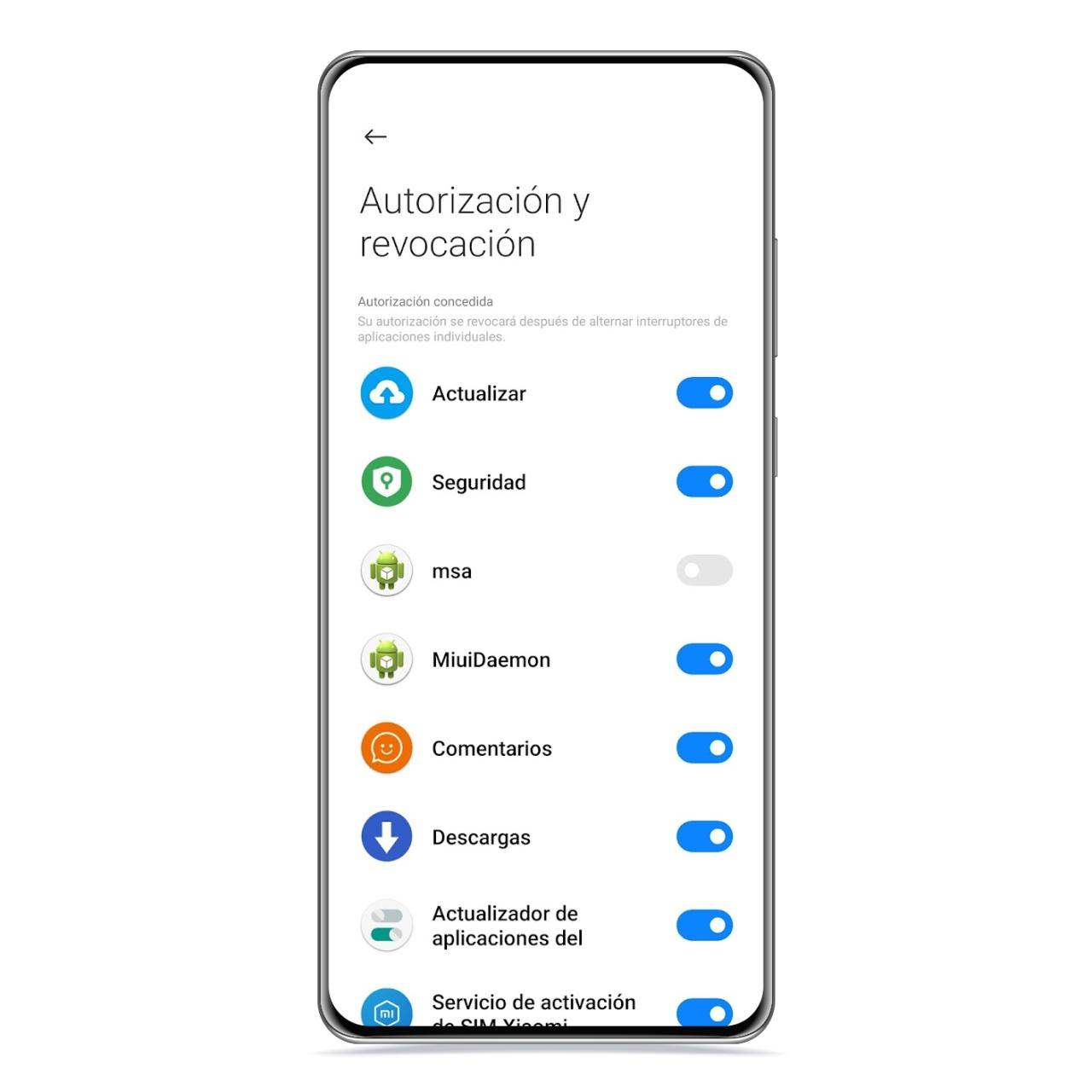 You can revoke the usage data collection permissions you have granted to certain applications on your Xiaomi mobile. These are not classic permissions that you will find in the homonymous section of the settings, but rather They are in a different section. Follow these steps:
Open Settings.
Click Passwords & Privacy.
Click Authorization and Revocation.
Remove permissions from desired apps.
As you can see, the apps that appear in this section for you to grant or revoke their permission are system owned and in many cases you will not be able to use them if you do not grant them this permission,
you must therefore choose carefully which application you delete it from.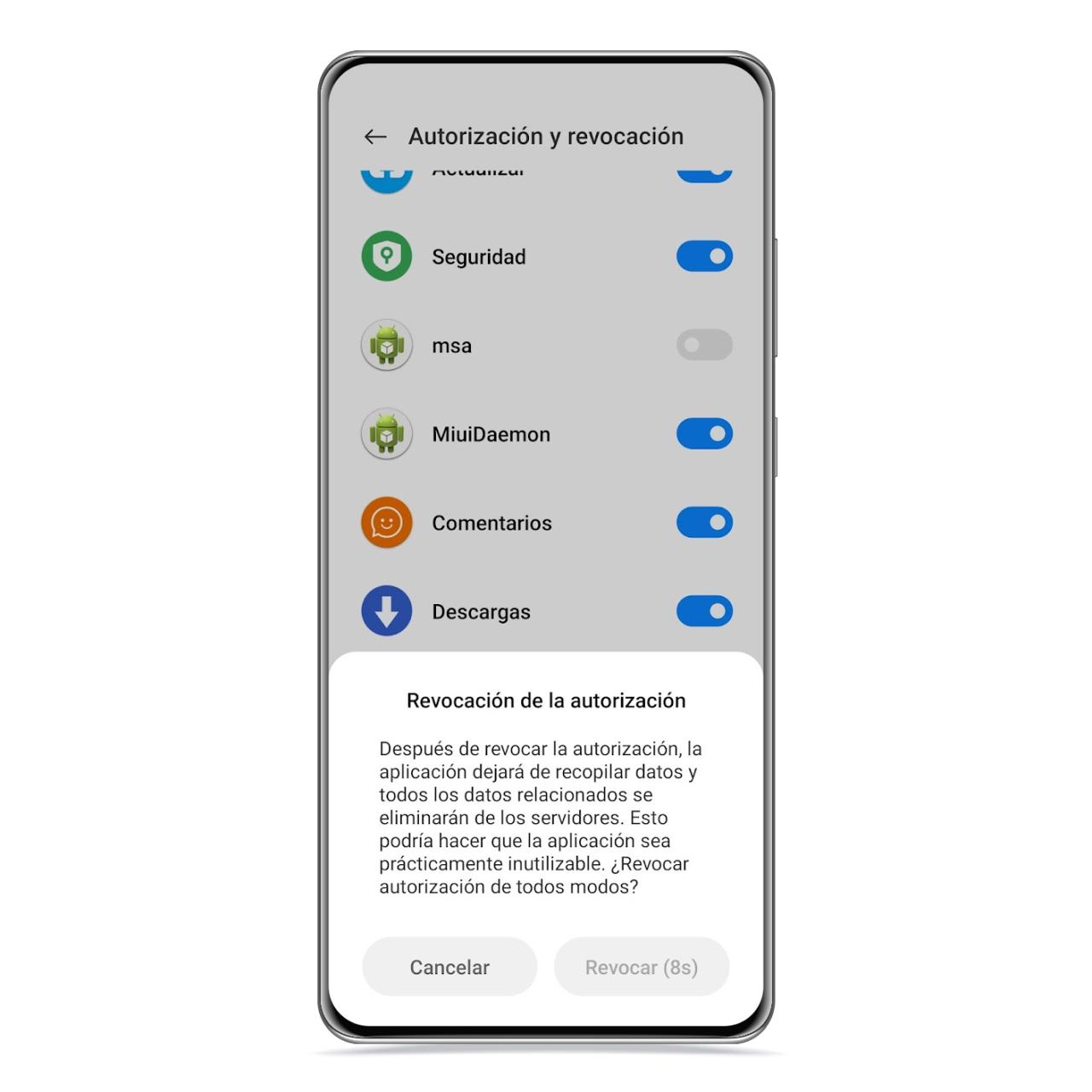 This is a great option to remove permissions from system apps if you're not using them, which helps increase your privacy. Turn off any switch will show you a warning
which comments that the data that was previously collected will be deleted and that the application in question will be practically unusable.
We have already explained to you on another occasion how you can access the section where you can manage other mobile permissions related to applications. In this case, it is other permissions such as access to location or microphone, and which are more related to third-party applications.
You may be interested
Follow the topics that interest you