Android phones have an option to prevent your phone screen from turning off after a certain period of time if you are looking at it, and it is highly recommended to use it to prevent your device screen from turning off, for example. example, while reading.
[Así puedes ver YouTube sin publicidad gratis en Android y Android TV]
This option uses the front camera for this, and it is not available on all devices, and you will need to have Android 13 to use it.
Your mobile won't turn off while you're watching it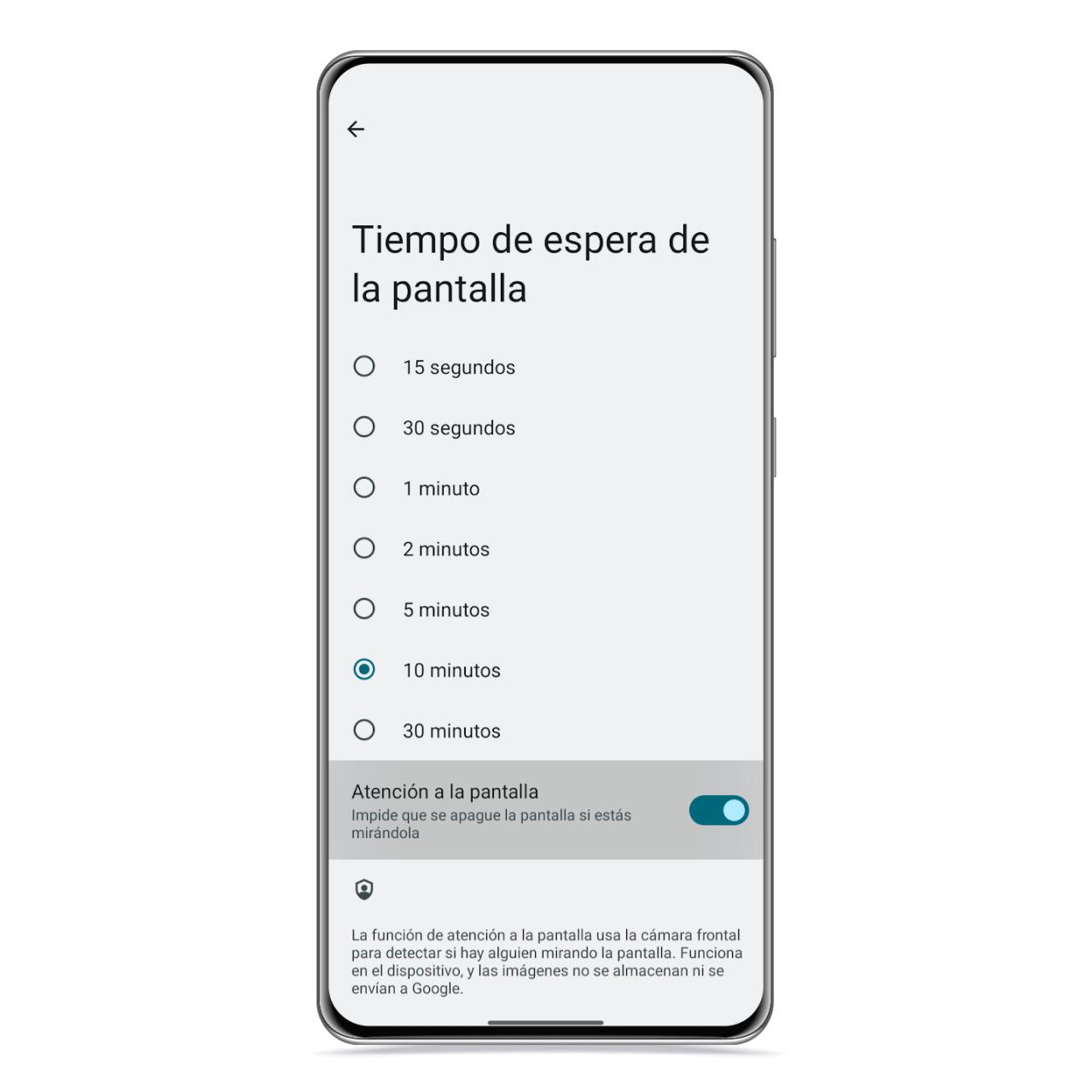 Thanks to Android 13 and the front camera of your mobile, you can activate an option that will prevent the screen from turning off as long as you are looking at the device. You just have to follow these steps:
Open Settings.
Go to screen.
Click Screen Timeout
Enable the screen attention option.
As the settings themselves indicate, this function uses the front camera of your mobile to detect if you are looking at the screen and prevent it from being blocked in the meantime.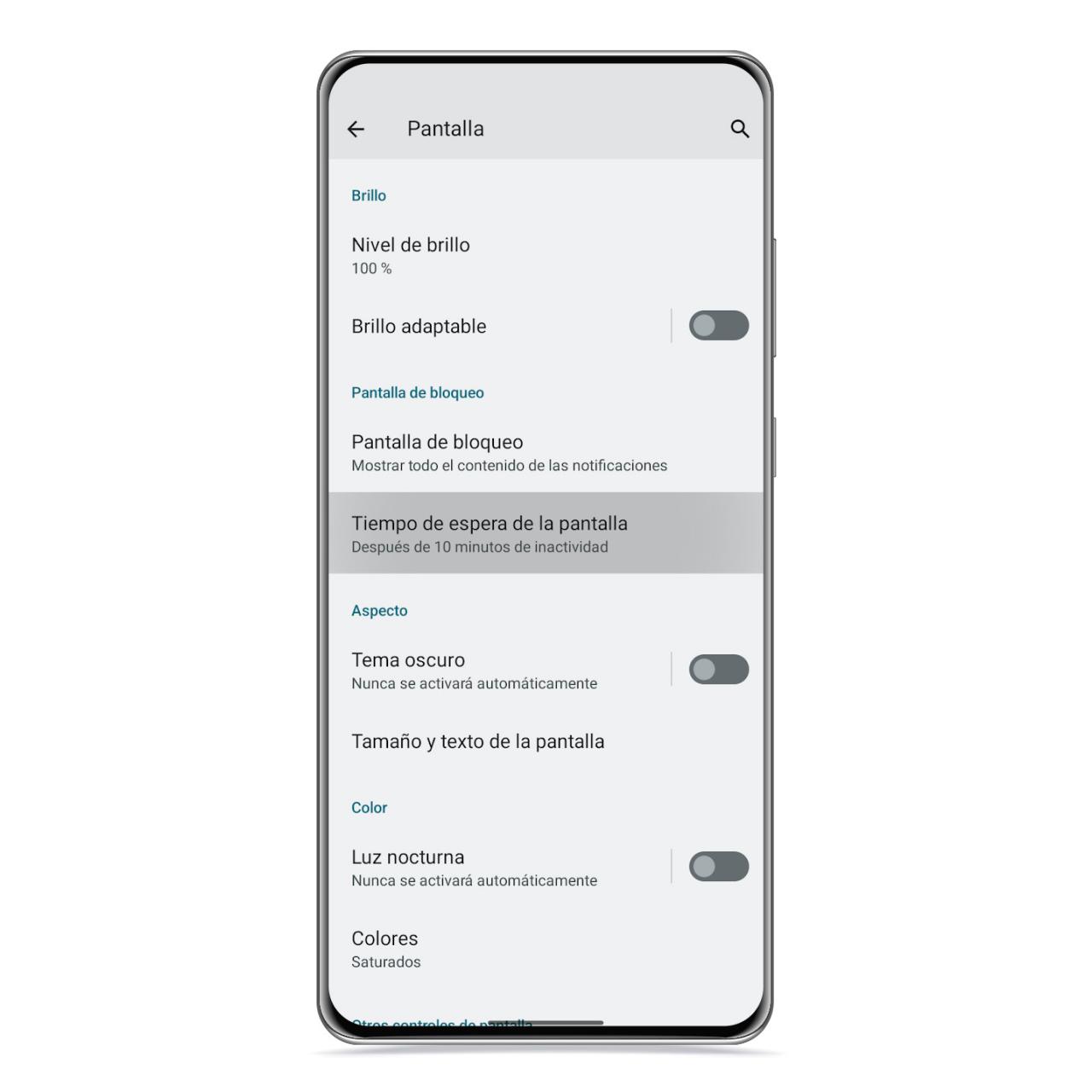 In this way, the mobile interprets that while you are looking at the screen, it means that you do not want to turn it off, which usually happens.
Logically, activating this option implies a higher battery consumption by the mobile, so you will have to evaluate if it is worth activating this option or if it is better to set a screen lock time longer and turn it off manually each time you leave to use the phone.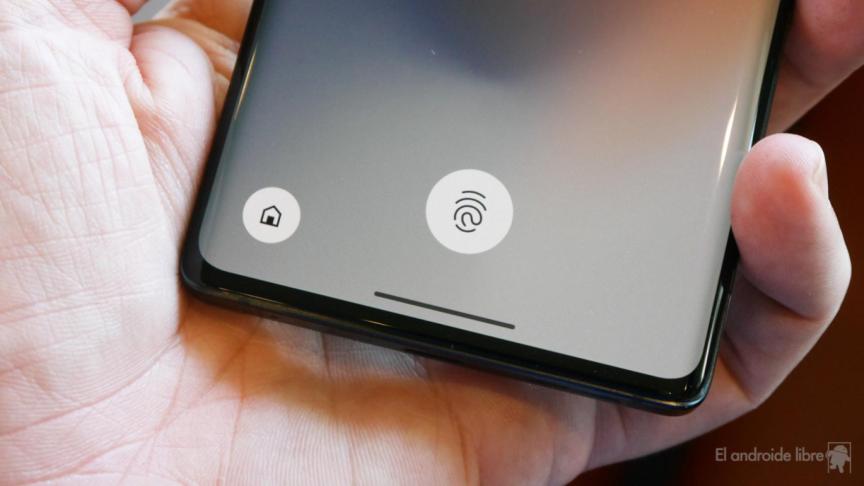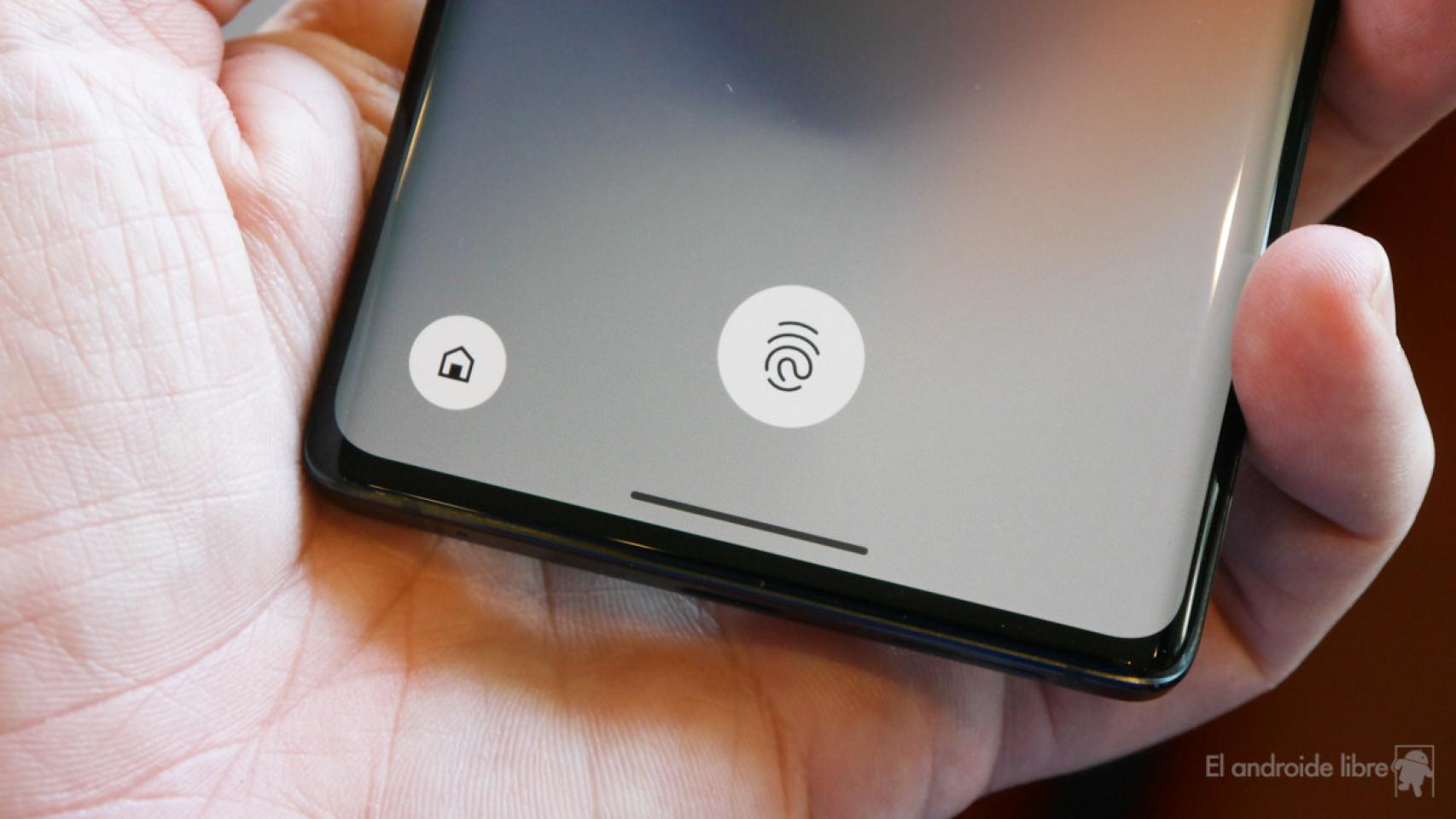 This option is designed for people who have their blocking time set low, because if you set it to 10 minutes, it will be difficult for you to spend all that time looking at the screen without touching it.
The screen doesn't turn off while you're playing a video in a streaming app or in the gallery, so the only time it can is while you're reading something or looking at the screen .
You may be interested
Follow the topics that interest you