Just over a month ago, Microsoft Edge Canary arrived on Android to start developing new browser features that we also have on Windows. Now experimental coupon-related functionality is coming.
Via XDA we know about this new feature of Microsoft Edge which allows you to automatically activate coupons available in an e-commerce or online store. This way we can save a few dollars on shopping at these trendy stores.
A new experimental feature in Microsoft Edge Canary
In the version Microsoft Edge Canary 92.0.884.0 (yes Chrome also has another version) an experimental feature can be found on edge: // flags. It's called "Shopping Site Coupons" and when active it adds a new section in Edge settings.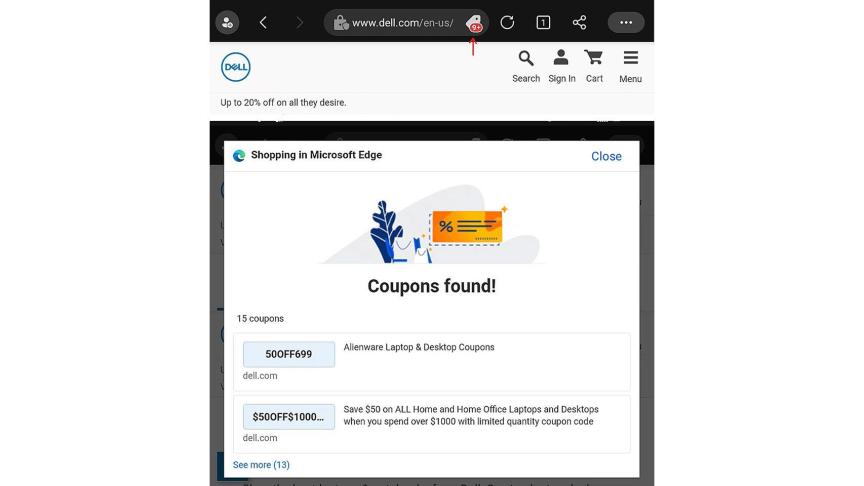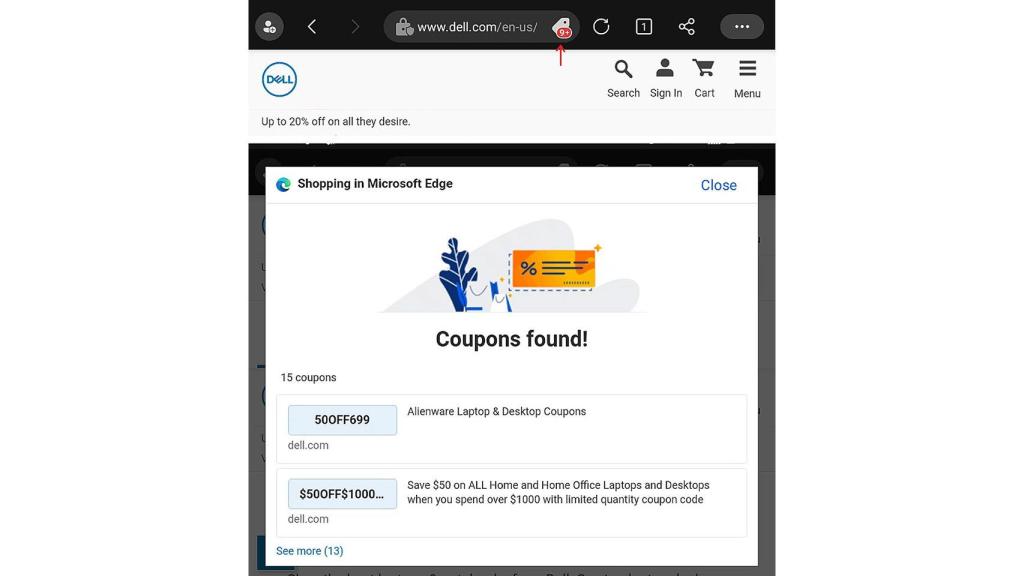 Can we go to Edge Canary settings to find this option and turn it on so that coupons are automatically recommended when we visit an ecommerce or online store that offers support for this feature of Microsoft's browser.
The funny thing about this new feature is that in the Edge Canary URL bar, it will be marked the number of recommended coupons as can be seen on the shared image.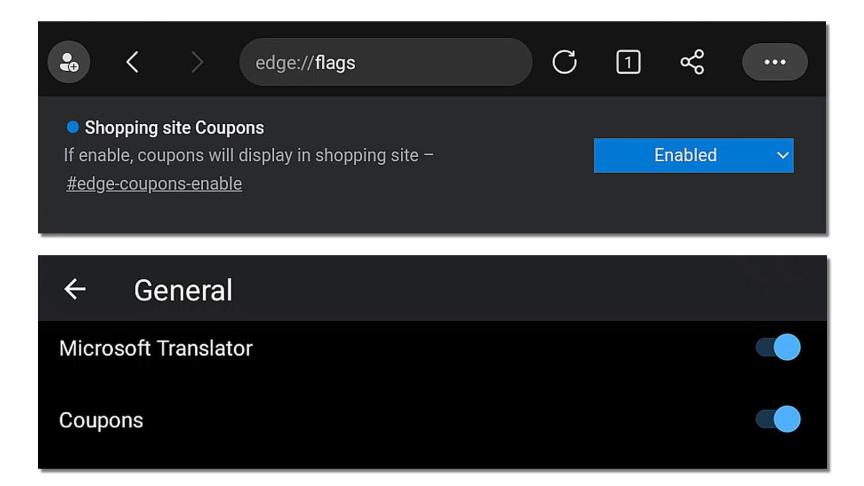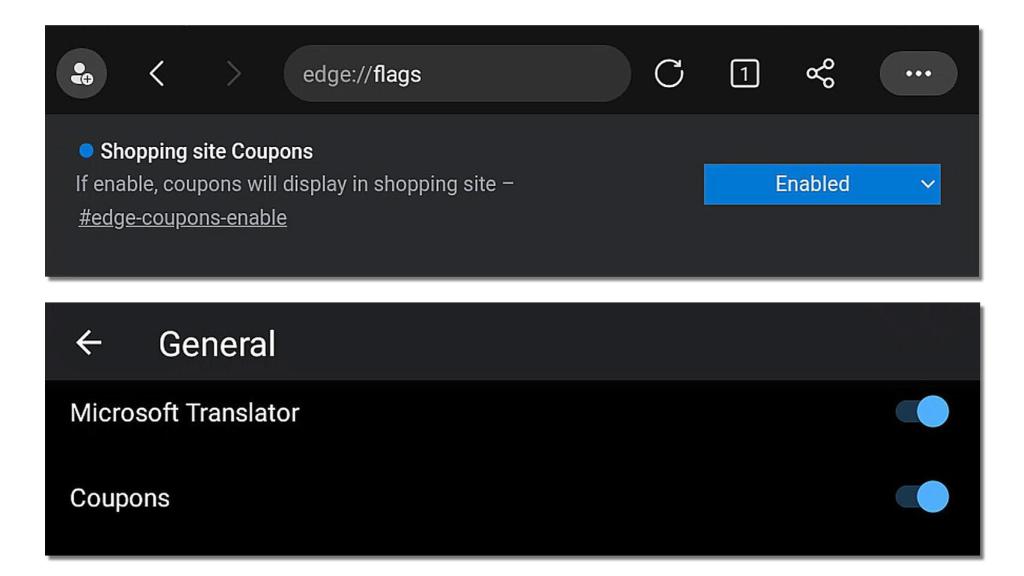 We click this button in the URL address field and a 'pop-up' will appear with the available coupons for your use. From the list of available coupons, we can copy the coupons or just have Edge add them directly for our convenience.
This new feature of Microsoft Edge Canary has been available in the desktop version from November last month, so it's not at all new. Although it is clear that from our mobile we can use coupons more by spending more time with this device than with our PCs.
We remember that Chrome also generously offers another similar feature to Microsoft Edge Canary coupons to follow the prices of the tabs that we have opened and thus inform us when the cost of the added products has been lowered.
.