The 12.9-inch iPad Pro is the model for adopt mini-LED technology on your screen. From DigiTimes they assure it, where they also place its launch for the first quarter of 2021. This model would thus become the first of the company to integrate mini-LED technology on its screen.
Mini-LED on the 12.9-inch iPad Pro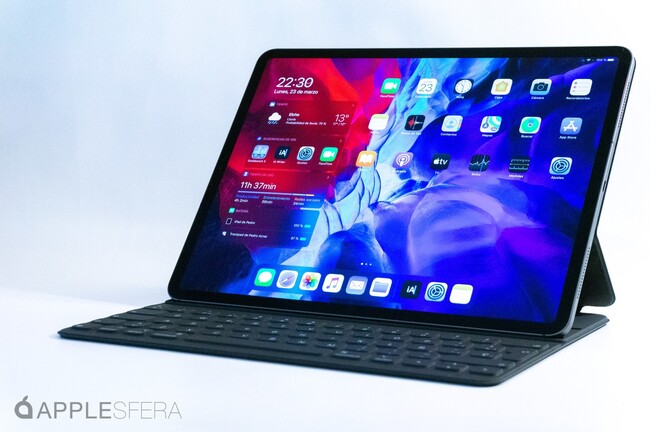 GIS approved investments of $ 76.3 million and $ 50.5 million proposed by its subsidiary in Chengdu, China in August and November 2020, respectively, with funds focused on expanding the capacity of touch modules integrated devices used in tablets, according to sources. The subsidiary currently produces integrated touch modules for iPad and MacBook, according to the sources.

In addition to the iPhone, GIS will produce integrated touch modules for the mini-LED panels of the 12.9-inch iPad Pro which will be released in the first quarter of 2021, according to sources.
Since then, it's not the first time we've heard news of the arrival of this type of screens on the iPad. In fact, a month ago, Ming-Chi Kuo made a similar prediction. In it, he specified that the mini-LED would reach the iPad Pro and the MacBook Pro with M1 in the first half of 2021.
It's important to note that while only the larger iPad Pro is mentioned, that doesn't mean the 11-inch iPad Pro won't have this technology. Apple has two or more suppliers for each product
, model or component, distributing production according to its capacity or costs. So even though GIS is mentioned here, the 11-inch iPad Pro might have some other company's mini-LED technology.
If the iPad Pro 2020 was presented via a press release, the inclusion of this technology may well involve a spring conference. All kinds of accessories and new models of existing products are expected to be key elements. From AirTags to a redesigned 13-inch MacBook Pro, to those iPad Pros and maybe some redesigned AirPods 3.
Via | MacRumors.