Android has been with us for over ten years and since then many versions have been released, each with its new features.
However, don't expect all versions to be supported indefinitely. This is what Google argued, which said older versions of Android will no longer have support for connecting to company services.
These are the versions of Android that will lose the connection to Google
Google sent an email to users of these devices, warning them that from September 27, their mobiles will not be able to connect to Google services through the browser.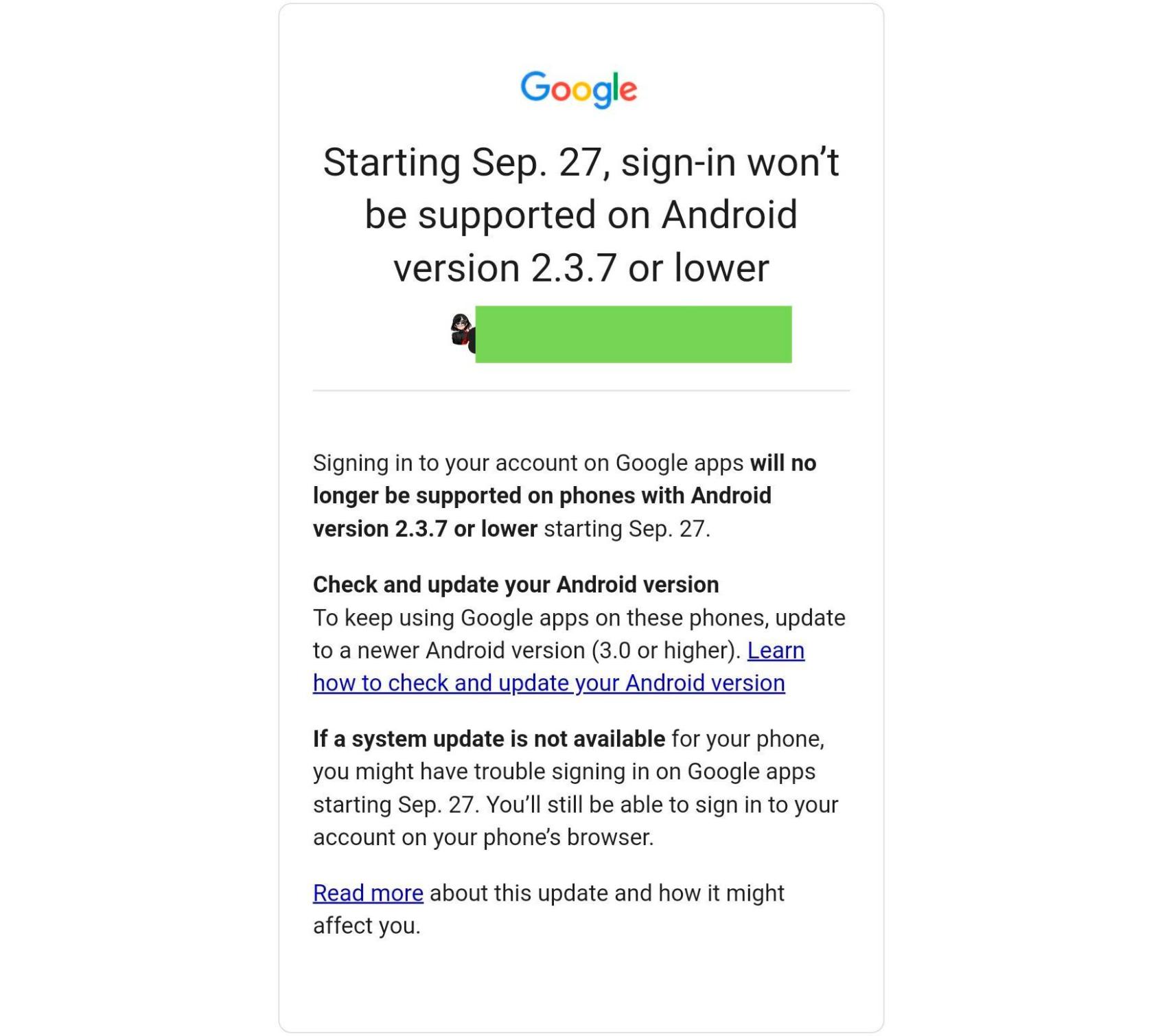 According to the company, on mobiles with Android 2.3.7 and lower "Signing in to accounts in Google apps will no longer be supported
".
These are the affected Android versions: Android 1.0, 1.1, 1.5 Cupcake, 1.6 Donut, 2.0 Eclair, 2.2 Froyo and 2.3 Gingerbread.
Version 2.3.7 was released in September 2011 and therefore has 10 years of support.
It can be connected by browser
These versions will not be able to use the function of connecting to Google services from the applications, but they will be able to do it through a web browser.
This will considerably limit the use of mobiles which still have the affected versions, but it is true that this is an extremely small number of them.
it may interest you
Follow the topics that interest you
.