Even the most up-to-date gamers may not know where to read the latest news. To the traditional platforms we must add the new ones based on video games in the cloud, which allow us to play without having a game console or computer.
[Juegos de Windows en Stadia: este es el futuro del streaming de juegos Google]
For example, Google itself has the Stadia service, which allows us to enjoy flagship titles such as Destiny 2 without the need to install anything and on any device, be it our TV with Chromecast, our mobile, our tablet or the computer. But that's not the only one, and the big problem is that many games are spread across multiple platforms, making it hard to find the one you're looking for.
Google helps find games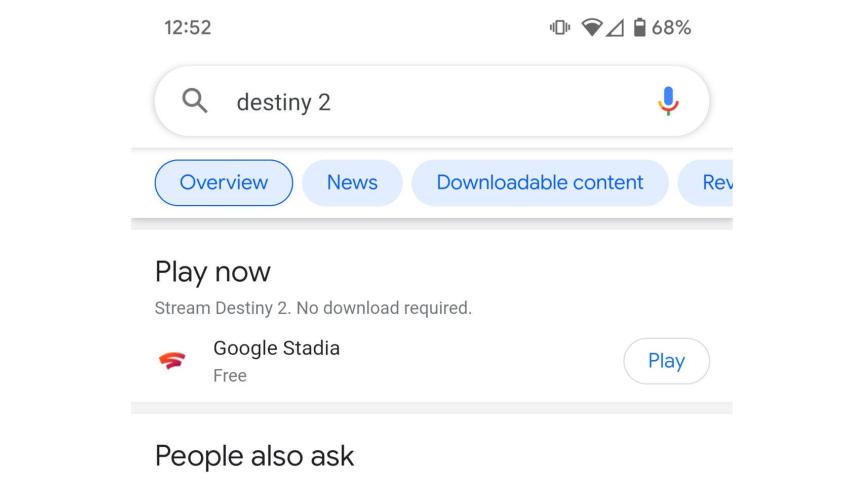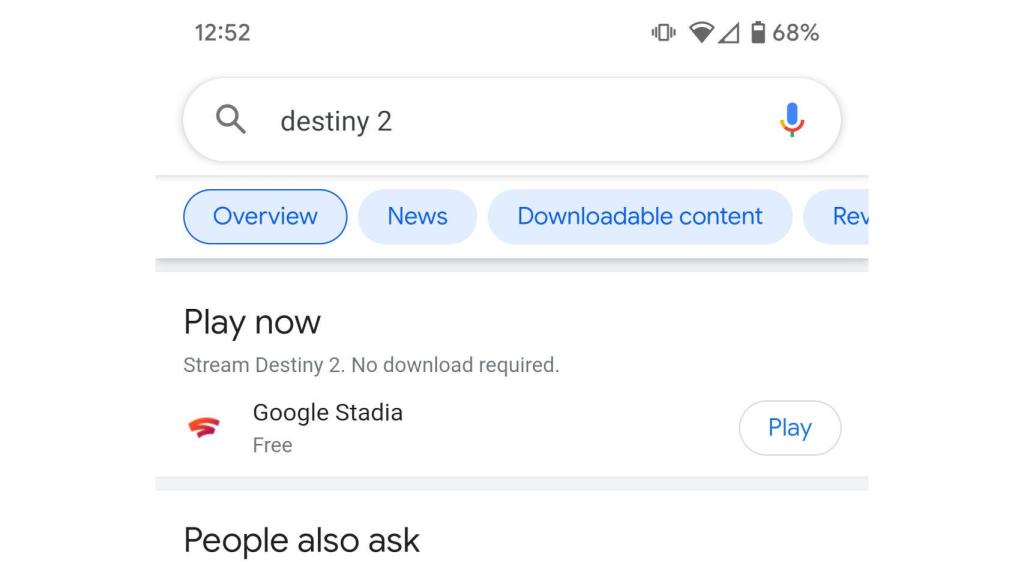 The latest news from the Google search engine, discovered by 9to5Google, try to solve this problem. Some users have found a new section in the search called "Play Now" ("Play Now"), which appears only when we search for the name of a game.
In addition to links and information about this game, this section offers a direct access to services
in the cloud that have this title in their catalog, with a link to play it directly on Google.
In the mentioned case of Destiny 2, if we search for the name of the game, the "Play now" section shows two results, Google Stadia and Nvidia GeForce Now; by simply clicking on "Play", the webpage will open automatically of the service in question, with the page of the game we have been looking for, allowing us to play directly on our device.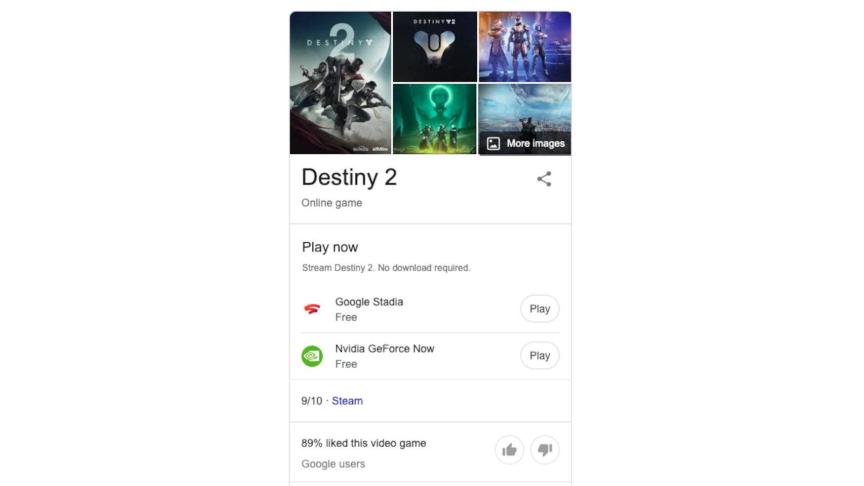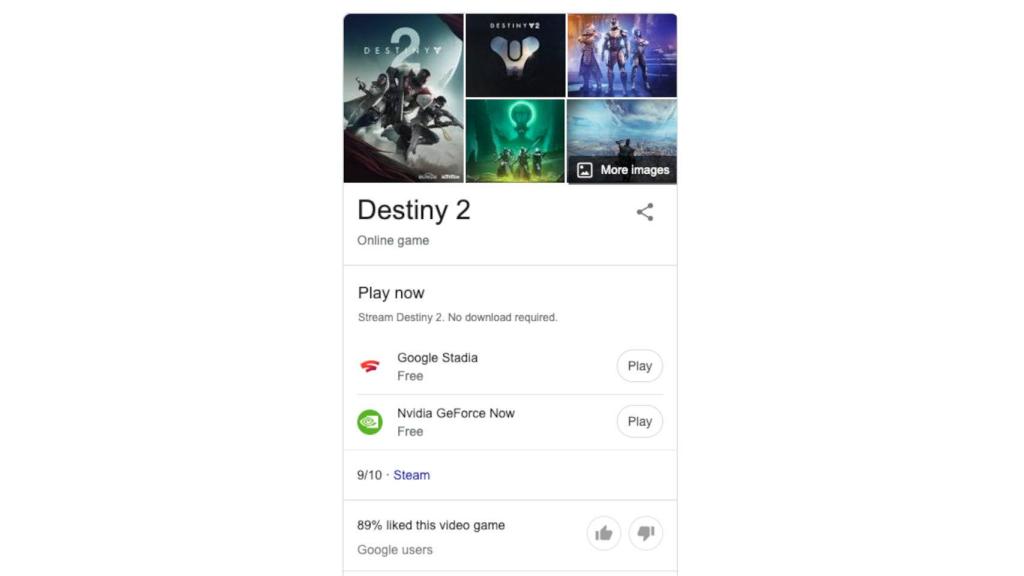 He draws attention to the fact that Google hasn't made this feature exclusive to Stadia, surely to avoid accusations of unfair competition; that's why links to competitors like Xbox Cloud Gaming, GeForce Now, and even Amazon Luna also appear. However, Stadia results are more comprehensive, showing information about the game or whether one can try a demo before getting it. Also, it seems that if we search on an Android mobile, Stadia will take precedence, while the desktop web version shows other services.
At the moment, only certain users in the United States can see these new options, but it is expected that they will gradually expand to the whole world.
You may be interested
Follow the topics that interest you