The versatility of high-end mobiles is one of the ways that manufacturers can try Add more value to your devices. Motorola has introduced a new application called Ready for, which allows users to use a desktop environment by connecting the device to a display via wired or wireless connection. We tested this function, and of course it can be used a lot when it comes to providing mobility.
Use your Motorola like a computer with Ready for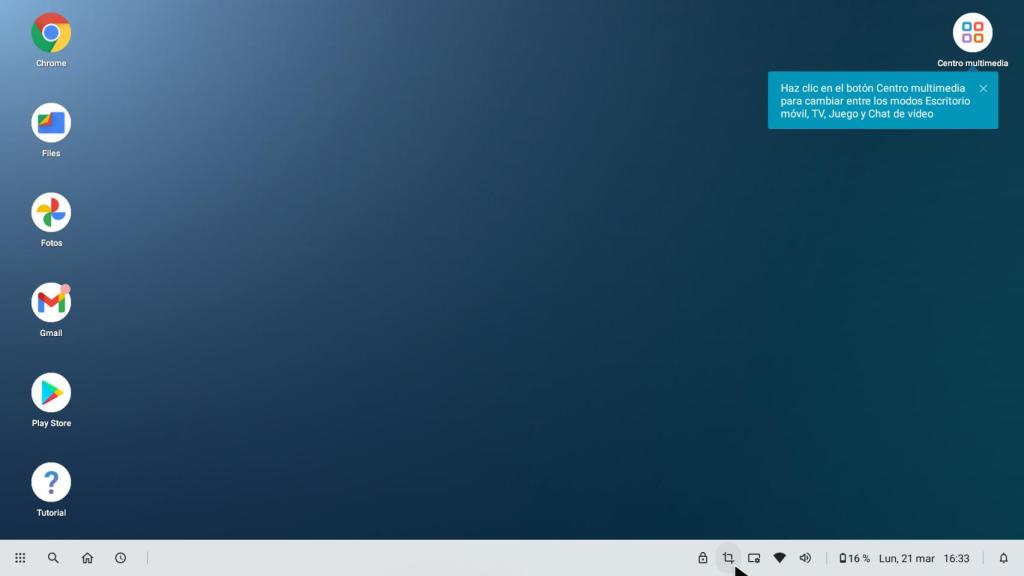 The first thing you need to do to access this option is access the application installed on your Motorola mobile and accept the terms and conditions of the service, then decide how you want to use it: wired, wireless or using a PC.
If you connect it via WiFi, you must search among the available smart displays or Smart TVs and select them in the configuration section.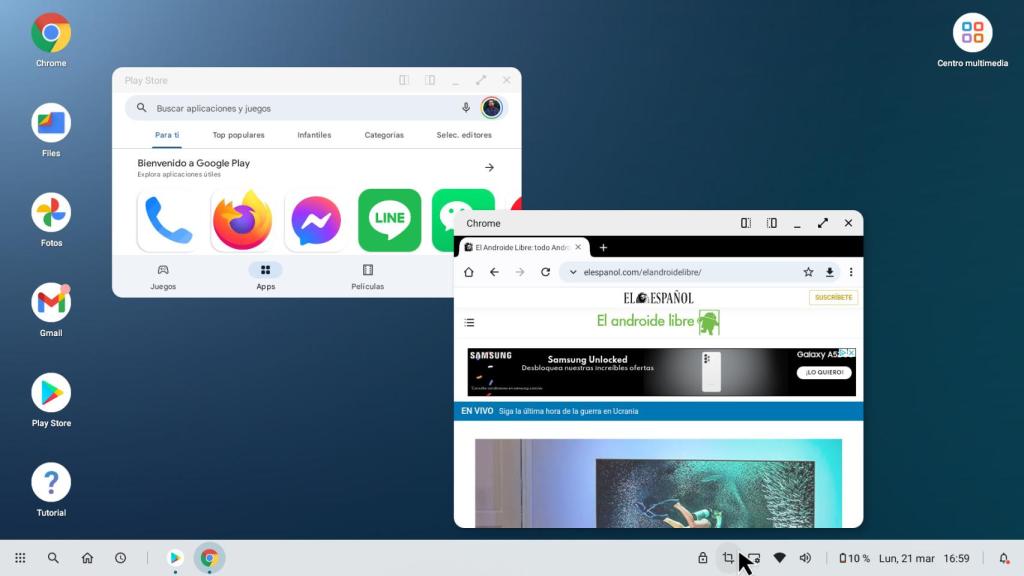 Once in this state, A menu will appear that will allow you to choose from the different experiences office, TV, game or chat, depending on what you want to use it for, which is also very good for sending multimedia content or performing other different tasks.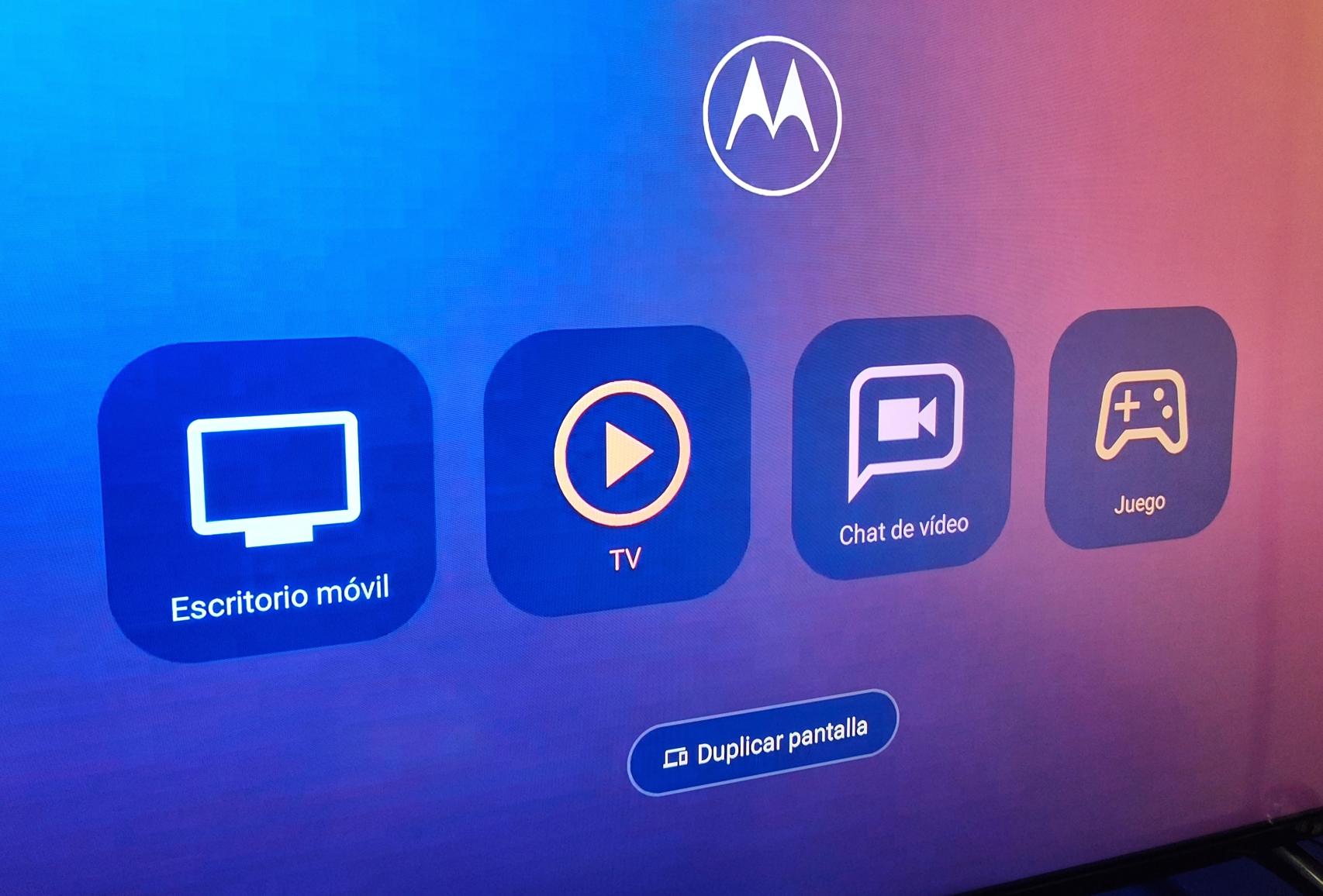 The desktop interface will put on your screen a bottom bar with applications and quick access to functions such as WiFi, Bluetooth or mobile data, as well as a search button and another to access the application box.
Even so, you can add your favorite app icons to the main desktop screen for quick access.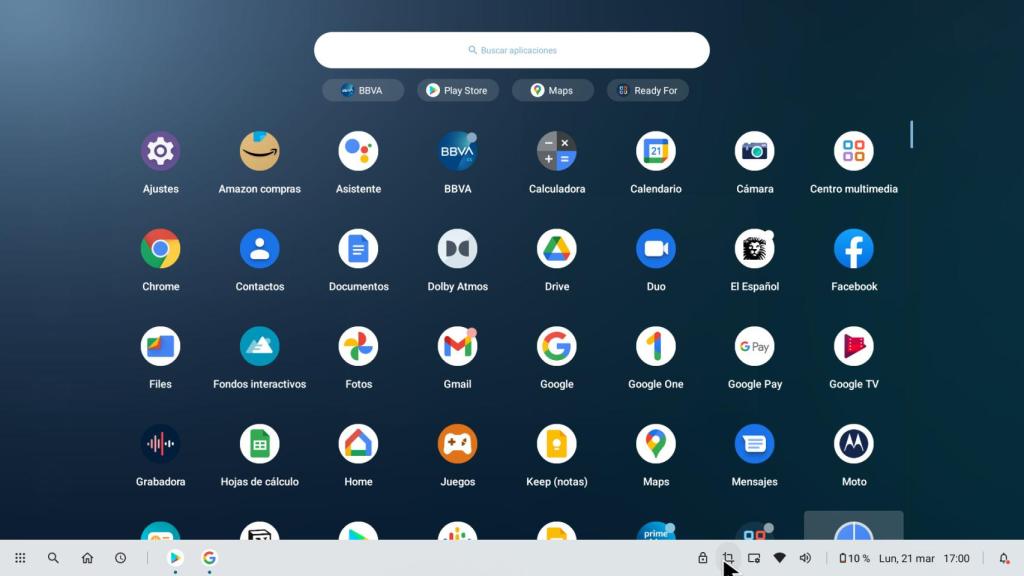 When you open each of the applications installed on your Motorola mobile, these will open as separate windows, not full-screen, allowing you to move them around the screen and place them where you need them to create a comfortable working environment for you.
Of course, you can use them by taking up the whole screen or by adjusting to an exact half to use another application in the other half and work comfortably.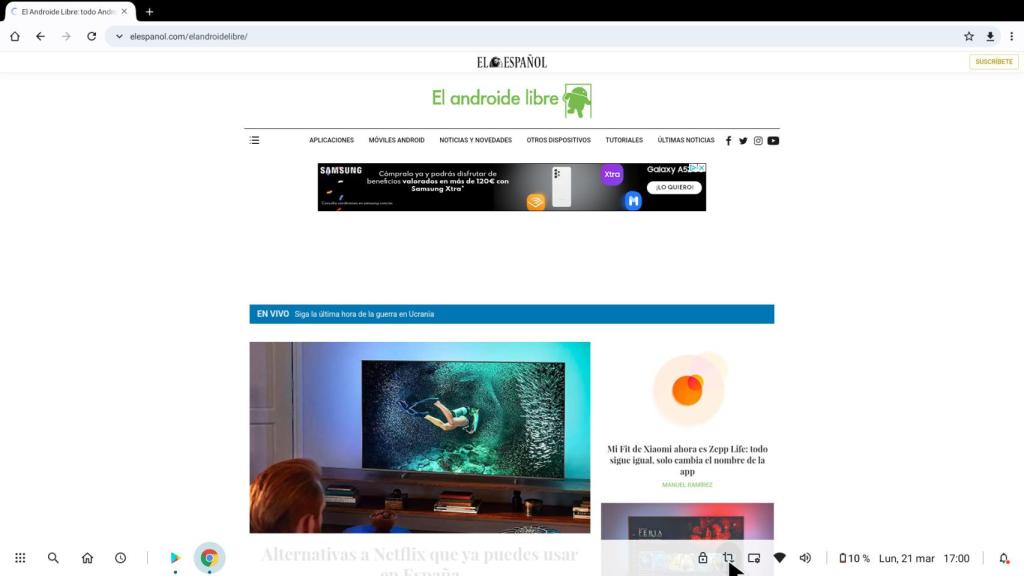 To open the notification and quick access bar, you just need to click on the bell icon. East it will open on one side showing both,
and you can access and respond to them, just like when you see them on your mobile.
There is a button with the logo of a smartphone which, precisely, serves to open a window anchored in the lower right corner in which the content that appears on the mobile screen will be displayed, which you can control by touch or using the mouse in this window.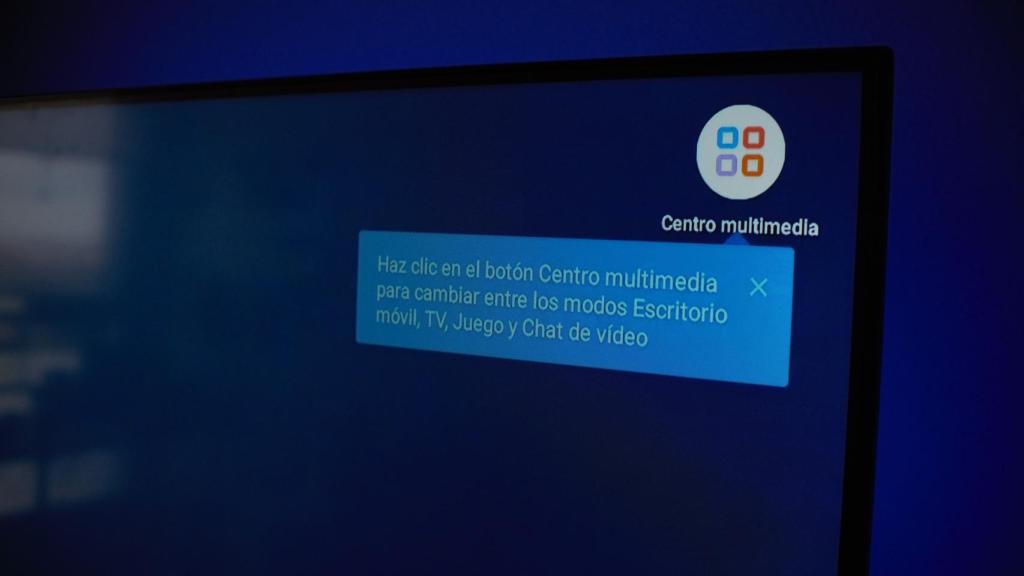 You can have the mobile next to it to make it a support device, since it can be used, for example, as a touch pad.
From the so-called media launcher, you can access a section that shows you the games that you have installed on your mobile and that you can open just by clicking on them. If you want, you can connect a Bluetooth controller to play more comfortably, which, combined with playing on a larger screen, can significantly improve your experience.
You may be interested
Follow the topics that interest you