Samsung has its own Blockchain environment with which you can perform a secure management of your compatible virtual assets via mobile, with the positive point that the list of compatible continues to grow. In addition, it is compatible with physical cryptocurrency wallets, which you can connect via the device's USB connection.
A secure environment with a cryptocurrency wallet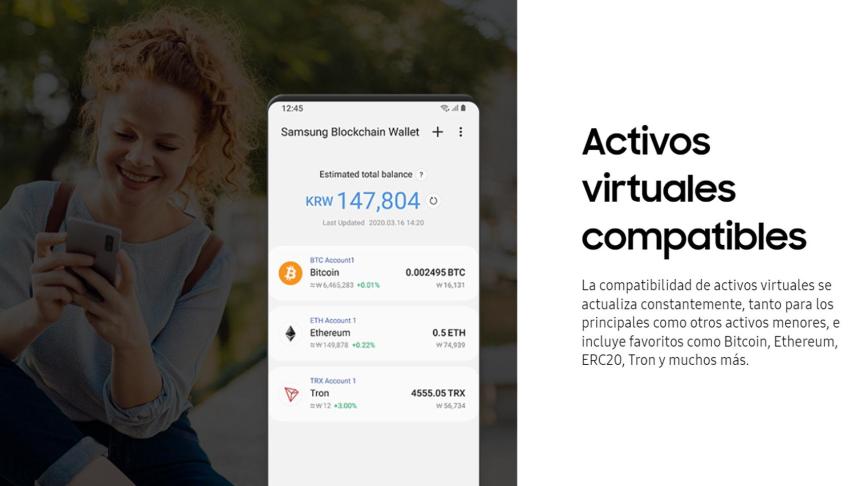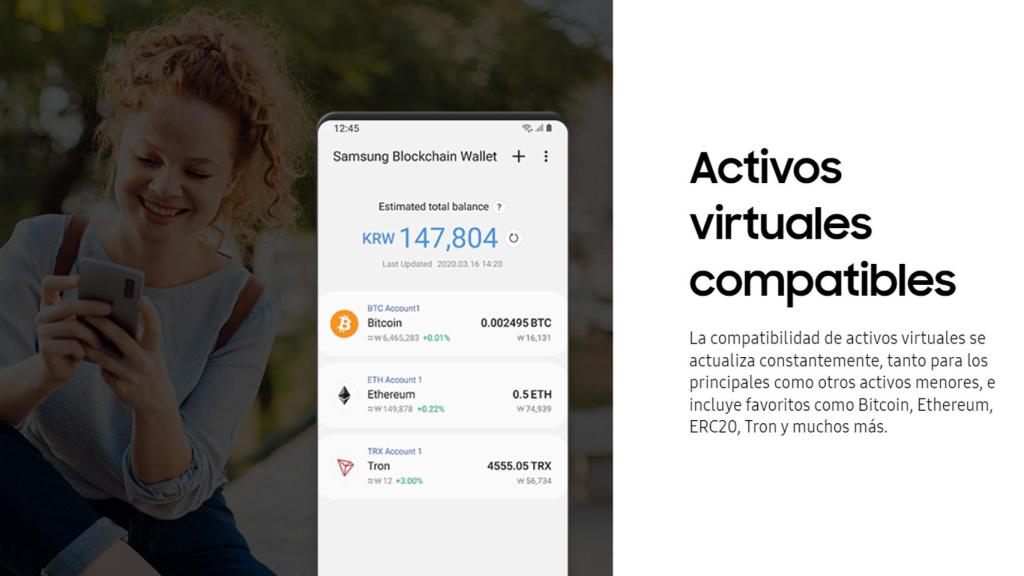 It is the virtual environment for managing virtual assets of the company, compatible with mobile phones and to which now Samsung Wallet has been added,
a tool to access the cryptocurrency market safely.
With this virtual wallet, you will be able to send assets, sign and authorize virtual asset transactions securely with your private key. this environment keeps your private key in a unique and secure place, encrypt files with this private key and allow you to exchange them securely via the Reliable Samsung Knox runtime environment.
It is a platform where you can carry out your transactions in complete security, and which Samsung will make compatible with more and more crypto-currencies.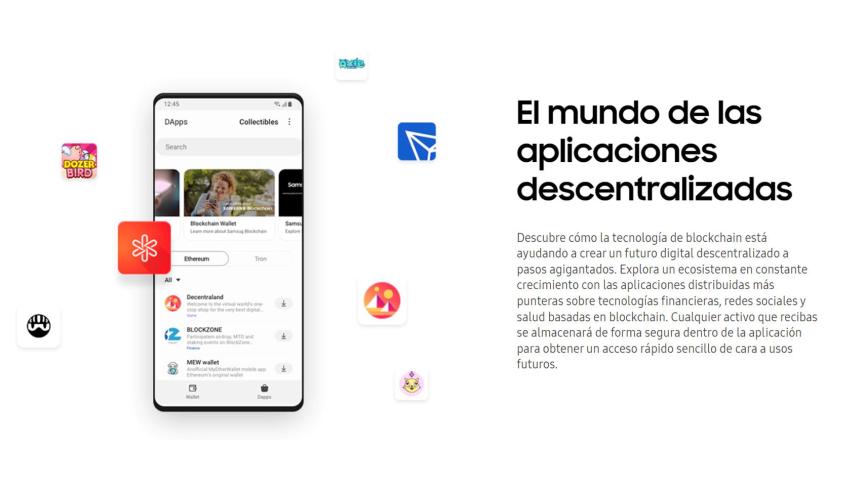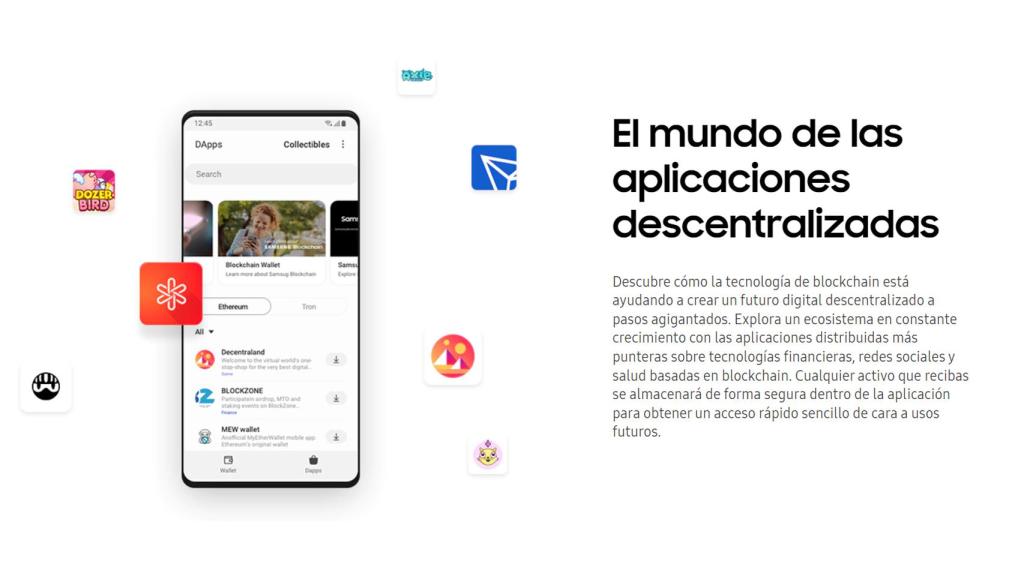 wallet is compatible with Bitcoin Ethereum, ERC and TRC Tokens and Tron, among others, in addition to new types that are added regularly. It is also compatible with so-called DApps, i.e. decentralized applications, where you can buy with your assets.
You can access it from a section called DApps where you can also download them, and in which they will be classified according to different categories.
Samsung Wallet is a natural evolution of Samsung Pay, allowing you to also make payments with your bank card via your smartphone's NFC chip.
Private Share, exchange files privately
This other tool allows you to share files in a completely secure way, with the particularity that you can give another user the read-only permission for the other user, set an expiration date for file access and canceling your viewing rights.
Only a designated recipient can open the file and application prevent the file you are sharing from being saved, captured or re-shared with any other person, guaranteeing their confidentiality. Private sharing can be managed by following these steps:
Open Settings on your Samsung device.
Click on Biometrics and security.
Give it to Private Share or Compartir Privado.
Select the method by which you want to send the files.
This feature is available on Samsung smartphones running Android P or higher, and is already installed on phones with One UI 3.1 or later, and image (jpg, jpeg, png, gif, bmp, webp), video (webm, mp4, 3gp, mkv), audio (mp3, wav, ogg, m4a) and text (txt) files can be shared
The company has already made its first appearance in the metaverse, and it seems to be clear about its commitment to these new virtual environments and the world of crypto, and the best proof is the Samsung Blockchain Services package.
You may be interested
Follow the topics that interest you