We come back for another week with our Hunting Apps section, in which we collect some of the app's offers and promotions for iOS, iPadOS and macOS that we liked the most. Let's go with this week's list.
Free apps for iPhone, iPad, Apple Watch, Apple TV and Mac
MarineTraffic
Got a friend or family member on a cruise and want to know where they're going? Are you curious about the number of ships plying the world's oceans right now? Well, this is the perfect opportunity for you to get your hands on this app which will even allow you to identify boats using just your iPhone or iPad camera. You can have it for 5.99 dollars
free.
Tiny calendar
This utility for Mac gives you easier and more compact ways to view your calendar appointments. For all of us who use the macOS calendar as a complete planner with our events and tasks, this can be a very useful utility. She is yours for 22.99 dollars free.
Crypton
If you have cryptocurrencies and are looking for a minimalist and simple app to track their value in real time, look no further. Crypton is your ally on iPhone and iPad, and you can download it for 1.29 dollars free.
Disk space analyzer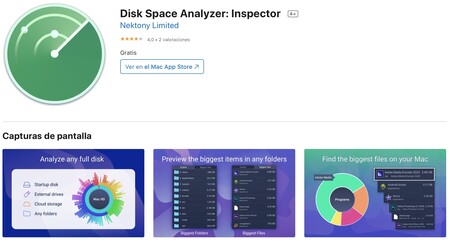 If the macOS-specific tools don't convince you, you've got this app at your fingertips that lets you see what takes up the most space on your Mac in a very visual and easy way. A wizard in those cleaning days that you can install on your Mac for 9.99 dollars free.
Reduced apps for iPhone, iPad, Apple Watch, Apple TV and Mac
SEE Finance 2
This personal accounting program for macOS may be what you're looking for if you need something to help you crank up your budgets and keep your finances in check. You have it in the Mac App Store for 54.99 43.99 dollars.
Shadowmatic
Turn the figurines and solve the puzzle while watching the shadows they cast. One of those games with a simple idea that goes a long way, and which can now be yours for 3.49
1.29 dollars.
Flag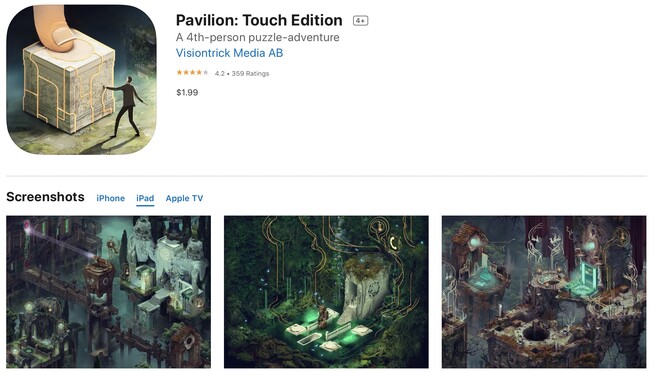 We end with an immersive and complex game in which you have to advance in an inhospitable world by solving its puzzles and learning its secrets without any guide. Entertainment for this weekend by 4.49 2.29 dollars.
More offers?
With Amazon Prime, you'll get faster shipping for $ 36 per year, with a 30-day free trial. Get access to Amazon Prime Video original series, movies, and documentaries with the free month trial. You have 60 free days of Kindle Unlimited, with one million titles accessible from a Kindle reader or with the Kindle app on an iPhone or iPad. It can be tried for free for two months, which saves us 19.98 dollars. And with Amazon Music Unlimited, millions of songs are free for 90 days.
AT APPLESFERA SELECCIÓN WE PUBLISH THE BEST DEALS FOR APPLE PRODUCTS AND COMPATIBLE ACCESSORIES. PRICES AND AVAILABILITY MAY VARY AFTER ISSUE.
You can be up to date and at any time informed of all the news from the Apple world and offers from Applesfera Selección in our profiles Twitterand Facebook.
Note: Some of the links displayed here are from affiliates. Despite this, none of the articles cited were offered by either the brands or the stores, with their introduction being a sole decision of the editorial team.