Google Maps is one of the Android apps most used in Europe. The navigation application stands out for its many functions, which make it particularly versatile. Through the app we can locate all kinds of places on the map and we can also get their coordinates in an easy way.
There are times when have the coordinates of a point on the map
this is something we need. If so, Google Maps allows us to easily get the coordinates of any point on the map in seconds.
Get the coordinates on Google Maps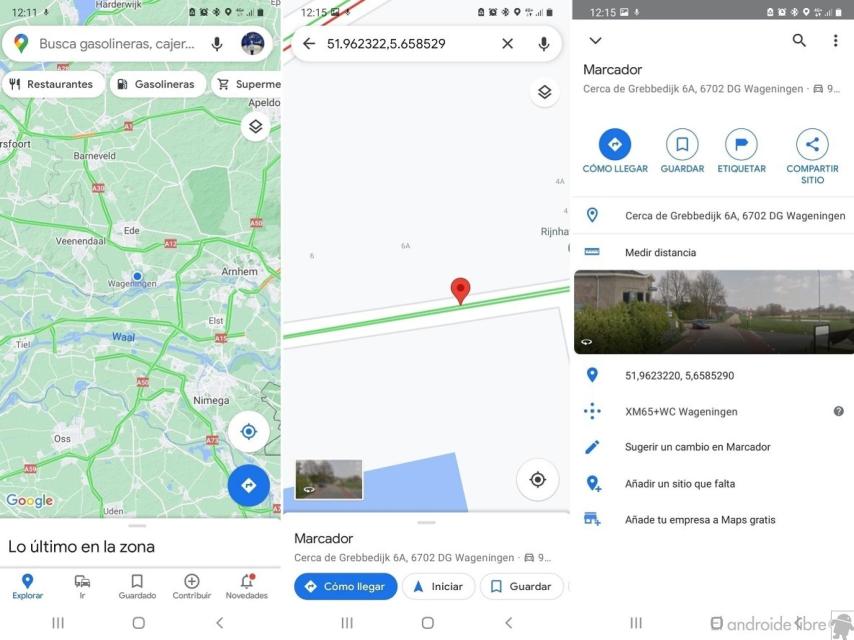 Get the coordinates of a specific location allows us to know your precise position in the world. This is something that can be useful at times when we need to know the elevation and length of a certain site. Google Maps will be useful to us in this regard, because it allows us to know the coordinates of any point on the map.
The application allows us to do this with any place on the map, even in the places where there is nothing. So whenever we want to get this we just need to follow these steps:
Open Google Maps on your Android phone.
Go to a point on the map whose coordinates you want to know.

Click on that point on the map.
Drag the menu with the information at the bottom.
Look at the coordinates.
They can also be seen in the top bar of the app.
If we want to share these details or if we want to save them, we can just copy them to the clipboard of our Android phone, so that we can paste them into another app, like a messaging or messaging app without any problem. .
it may interest you
Follow the topics that interest you
.