Just over a week ago, we learned that multi-device support has reached beta for WhatsApp, and today we have the opportunity to show us all its details.
We will keep on waiting for it to be more like Telegram this allows us to have our account installed wherever we want without the kind of restrictions that WhatsApp always imposes.
What is WhatsApp multi-device support?
This new WhatsApp feature avoid one of the biggest problems who we have always come across w ith the chat app.
We mean that to use WhatsApp in the web or desktop version We always had to turn on the mobile or have it active to establish this connection.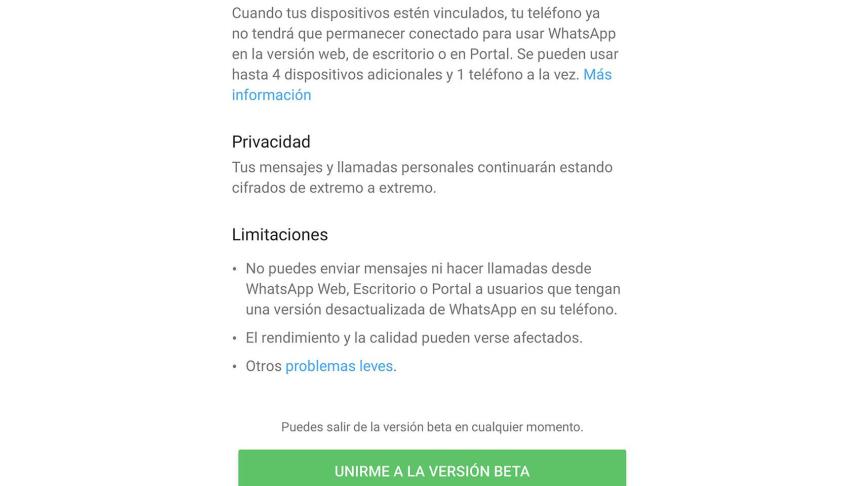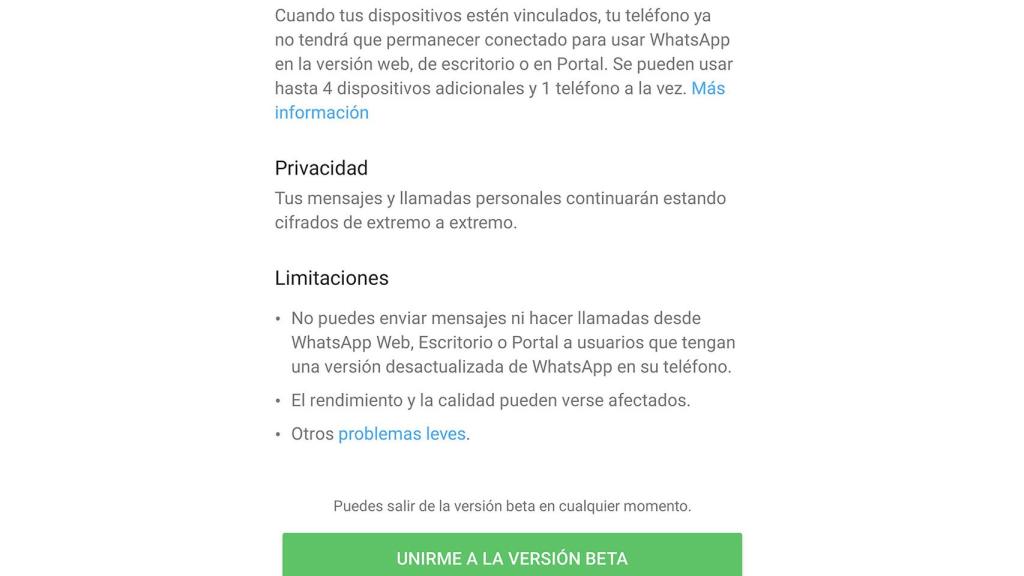 With him support for multiple devices WhatsApp eliminates the obligation to use the chat application on another device when our mobile is turned off or without signal.
This new feature is already being rolled out on the official WhatsApp channel, and if you still don't have it available, you can download the APK to have the version 2.21.15.11.
These are the devices you can activate
The worst part about this new feature is that we still have a single laptop available to install WhatsApp. That is to say, we cannot have our account in two different accounts.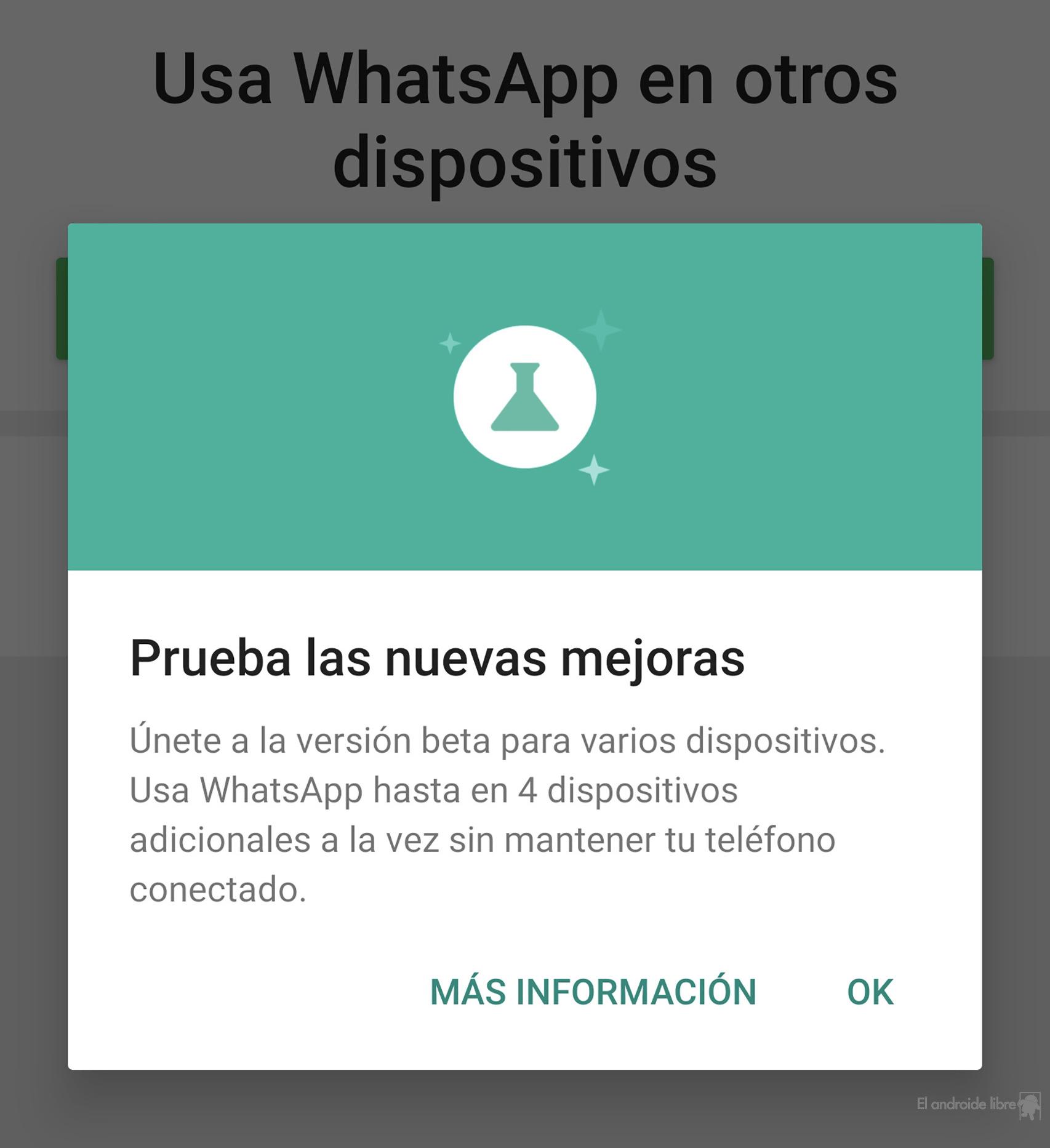 And the limit on the number of devices we can have WhatsApp on is 4. A mobile on which we have WhatsApp, and the rest can be desktop or web versions, at your convenience.
We have to rely on this if we don't open some of the devices connected after 14 days, it will be automatically disconnected. A good measure for the forgetful.
Where to activate this new multi-device feature
If you have already downloaded the beta that we shared previously or if you already have it available on the official channel, you just need to follow these steps:
We go where we have all the active conversations.
We click on the three-dot button located at the top right.
We donate linked devices.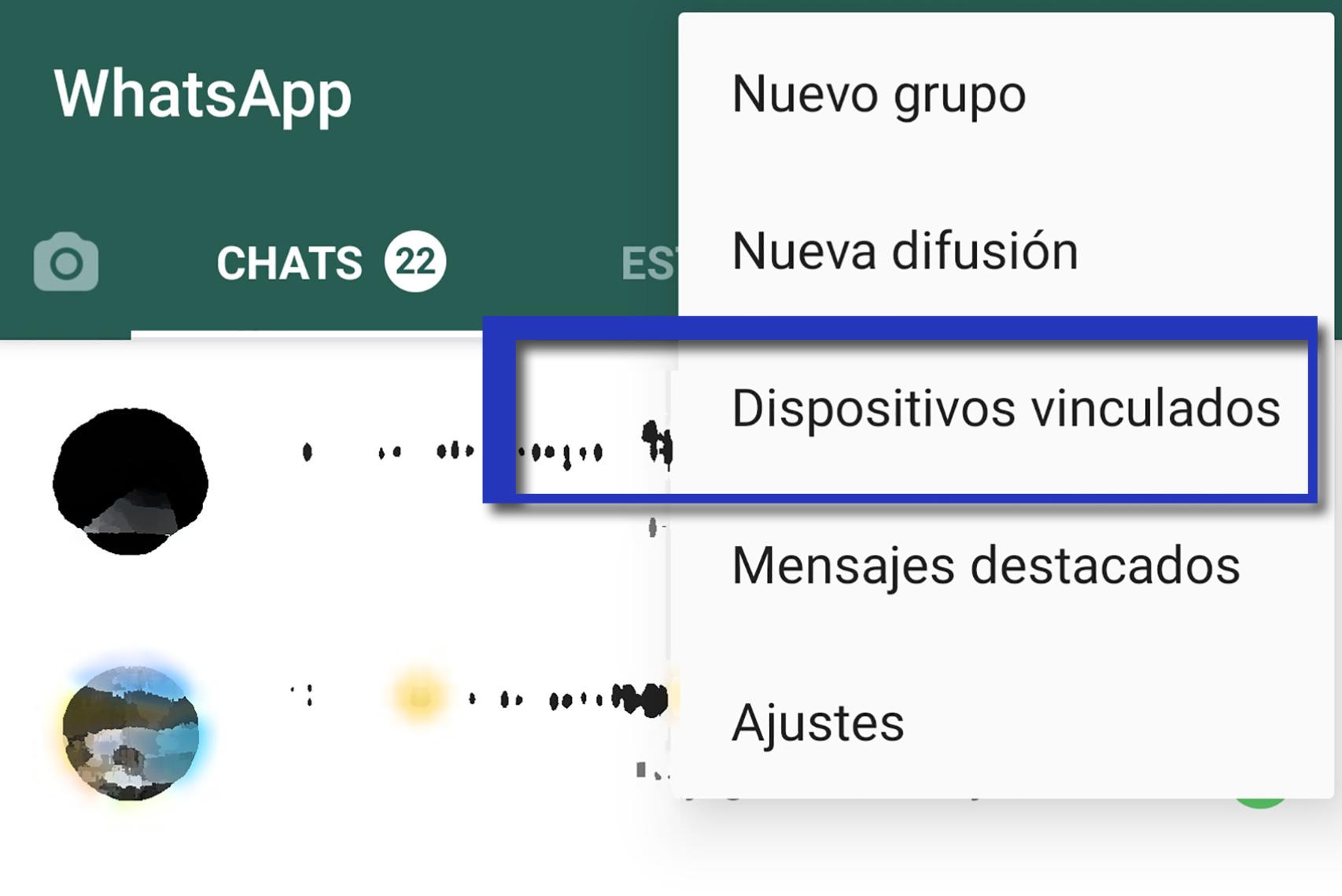 Just below the button "Pairing a device" We will find a new section that notifies us of the beta version for various devices.

Click on it and it will take us to an information screen where he explains how it works.
Below we find a "Join beta" button.
We only have to reconnect the devices we had before with the QR code.
You now have active multi-device support. You won't notice a big difference because everything stays the same, even continue take advantage of end-to-end encryption, although in the desktop version we found "WhatsApp for Desktop" as the only novelty.
Nail chat app called WhatsApp this makes us more independent by not needing the main mobile phone to turn it on and thus use the latest news such as 1x voice notes, answer your messages from Android Auto or make it easier than ever to participate in group voice calls .
You may be interested in:
Follow the topics that interest you
.