With the latest update to its layer and the move to Android 11, Samsung Galaxy owners have a new resource limitation system: One UI 3 is more aggressive closing apps in the background. This was discovered by some developers who saw how their app no ​​longer worked on updated mobiles.
Android has some tools in the system to protect the excessive cost of apps. Google introduced a battery optimizer that automatically limits software execution; a system to which are added the limiters of each brand
. Huawei and Xiaomi are famous brands for missing notifications simply because apps are automatically closed in the background. Now Samsung is joining.
If you've updated and are losing notifications, maybe One UI 3 is killing apps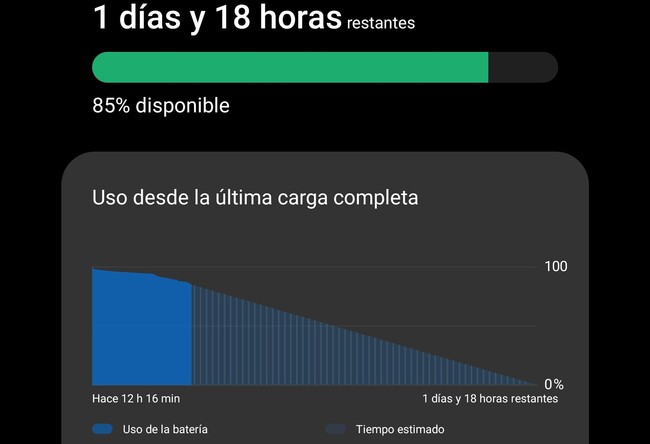 The new system for limiting consumption was not communicated by Samsung, but by developers and users who discovered the disappearance of background processes without any explanation. Specifically, Urbandroid, the developers of the famous Sleep as Android, realized that One UI 3 behaved much more aggressively with its software
. With the update, apps stop collecting data from sensors in the background to record activity, for example; which ruins the successful use of the programs.
As demonstrated in XDA Developers, One UI 3, the version that comes with Android 11, includes usage restrictions added to those of Android. And the only way to get rid of them is to turn off Samsung Galaxy Battery Optimization:
Go to your mobile settings and enter the apps section.
Go to any app on the list and go to battery options.
Click on "Optimize battery usage".
Select "All" from the drop-down menu to see the full list of apps.

Disable the apps from which you need notifications (and that they always have to work). WhatsApp, Instagram, TikTok, Gmail … Decide according to your use.
Additionally, you can turn off battery optimization features from its settings, in 'Maintenance and battery". You can remove "Background Limits" and "Adaptive Battery" if you have these settings (battery will drain faster).
We noticed the loss of notifications with the Samsung Galaxy Note 20 Ultra updated to One UI 3.0 and Android 11. It is true that autonomy is improving, but there will always be applications that need to stay out of restrictions so that they function as the user expects. To do this, it is best to disable these restrictions.
Vía | XDA Developers