The world of cell phones has evolved rapidly and has left us with a large number of launches in Europe over the years. Every now and then a weird or crazy pattern comes along, some of which we have already told you about. Among Android mobiles, there are also very rare devices.
We have compiled 10 rare android mobiles that have been featured or published over the years. There are models known to many, but others never made it to Europe or went unnoticed in their time.
Samsung Galaxy Round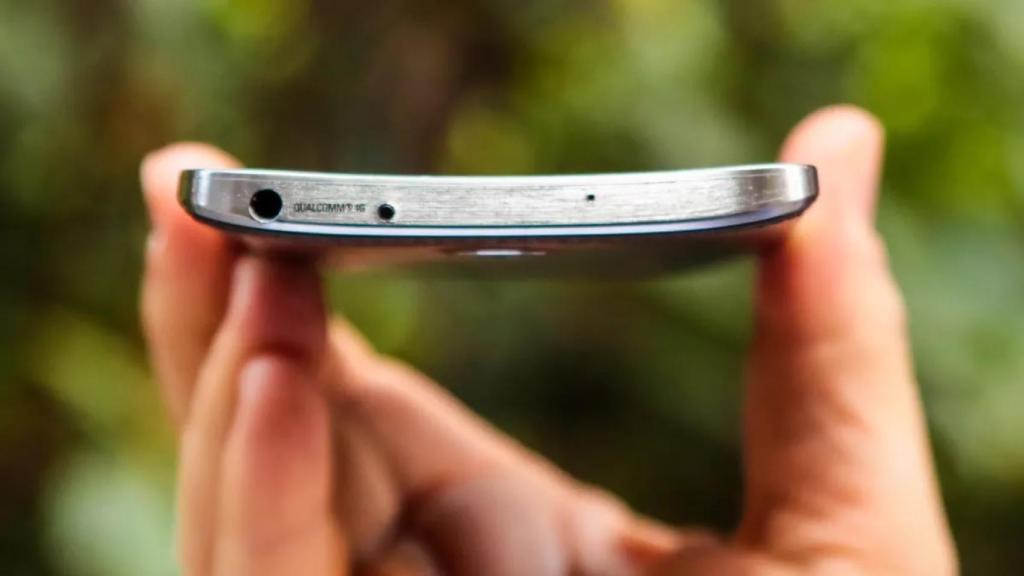 This Samsung phone only released in South Korea, but it's a mobile that pushes the curved screen to an unusual extreme. The phone arrives with a concave curved screen, the ends of which are higher than the center of it. In addition, it had special functions for an Android mobile at the time, since its "roll effect" screen made a small screen with data such as date, time or notifications displayed on the panel.
Motorola Backflip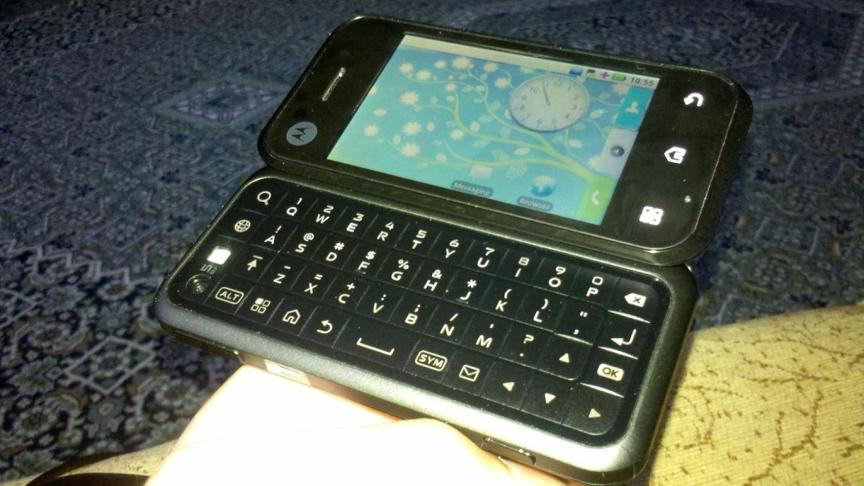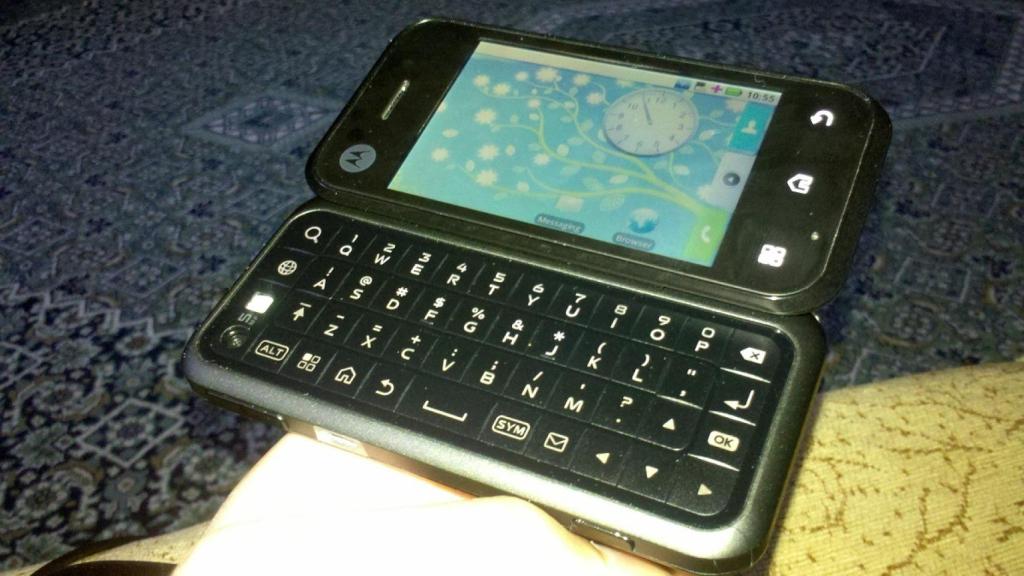 2010 was a good year for sliding keypad cellphones, a trend Motorola wanted to join, but in a different way with its Motorola Backflip. As the name suggests, the back of the mobile folds and unfolds to display a physical keyboard. The idea was good, but the execution left something to be desired.
The design does not make much sense, as the physical keyboard of this mobile has been exposed to shock or damage
. In addition, when folded, it became very thick, which was uncomfortable for many users. Another point that did not work in its favor is that it came out with Android 1.5 when this version was already a bit old.
Motorola Flipout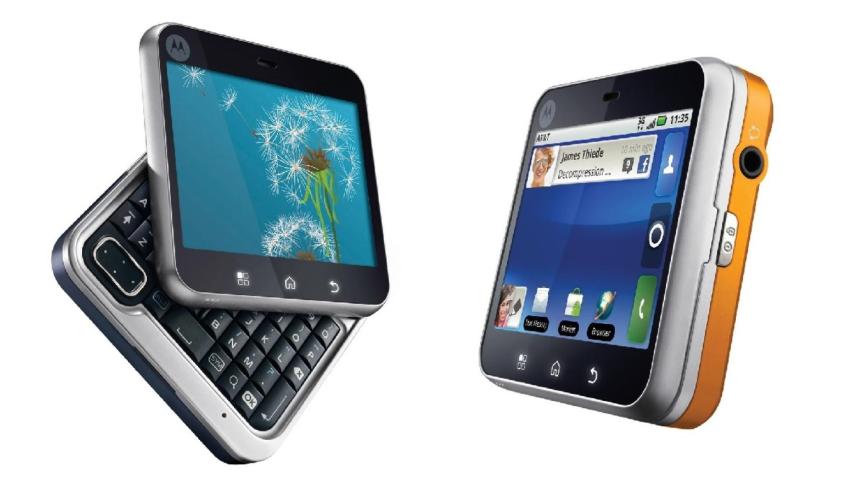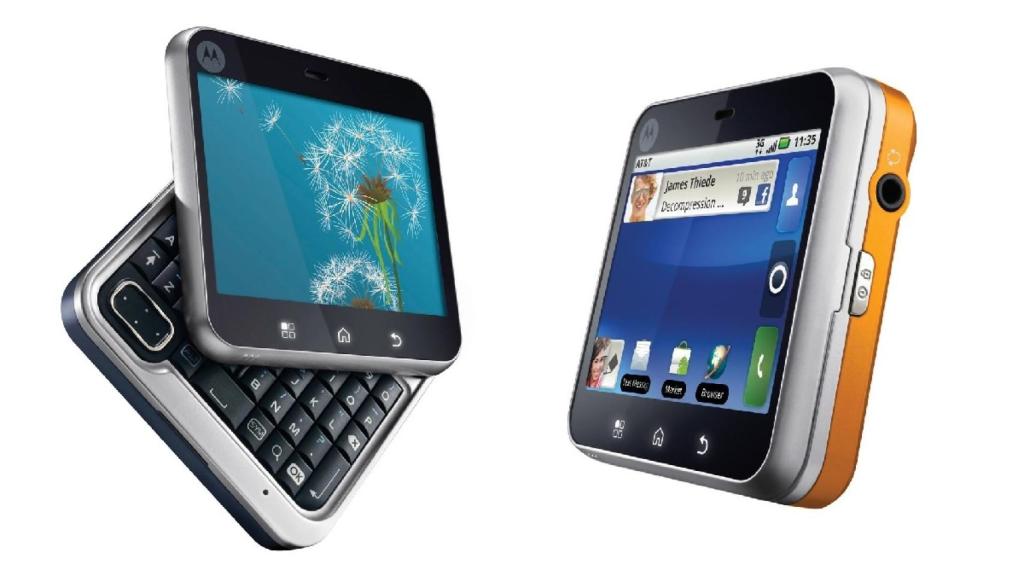 The Motorola Flipout was released to the market in June 2010 with Android 2.2 as its operating system. What is striking about this mobile is that it is square and it also has two parts that spin. The top is a 2.8 inch screen and the bottom is a physical QWERTY keyboard. Both parts are rotated so that they can be used in different positions.
As in the previous model, it was a fairly thick mobile and its use was not particularly comfortable, in addition to having a design that users did not take good care of. This is why its launch was limited to a few markets.
Casio G'zOne Commando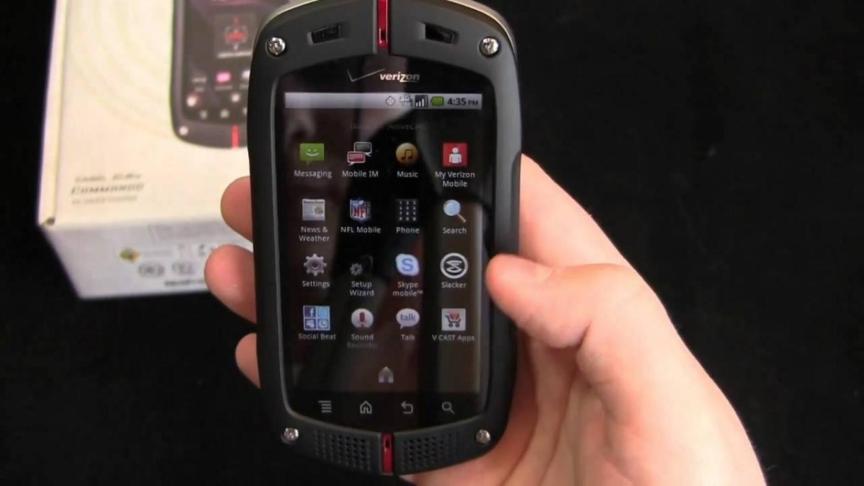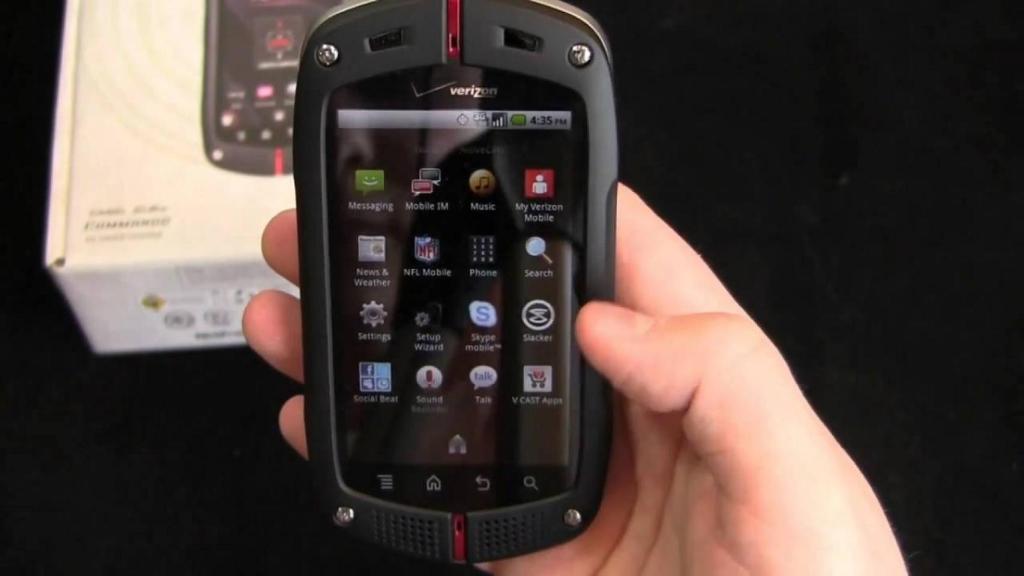 At a time when ultra-rugged mobiles were rare, the Casio G'zOne Commando was launched in 2011 in the United States, with Android 2.2 installed as standard. This phone didn't have spectacular specs, but was designed to withstand bumps and drops thanks to its military certification. MIL-STD 810G.
The funny thing about this model is that did not have IP certification of water resistance, so to launch it into the water had to use protectors for the ports. The oddly shaped design of this phone helps make it one of the few Android phones released over the years.
LG G Flex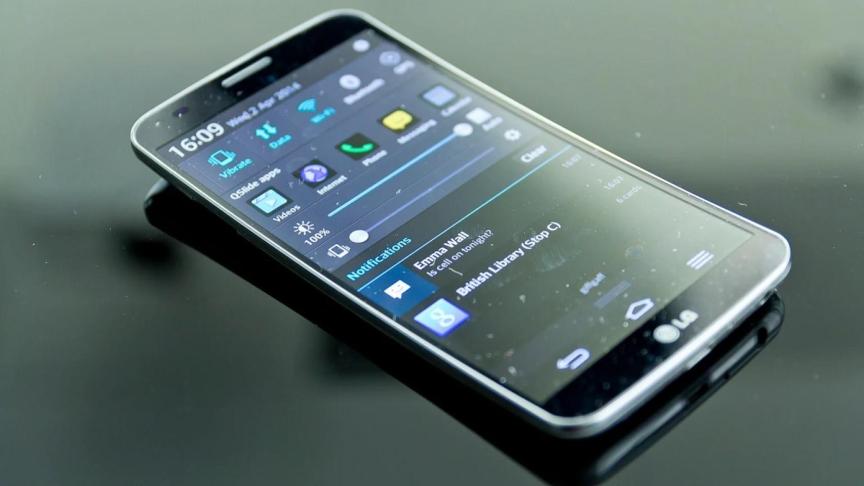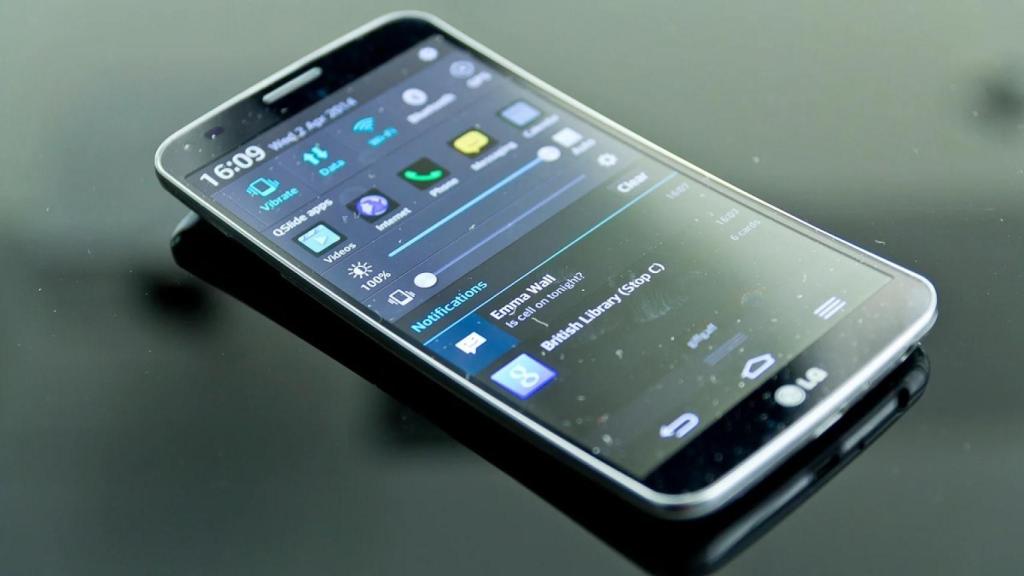 The LG G Flex is one of those Android phones that has sparked differences of opinion: some see it as an innovative model and others as a rare phone. This phone or phablet is the first of the brand to have a flexible screen. Its design was something revolutionary in the market, which was surprising for its good strength and durability.
The specs were somewhat disappointing, identical to those of the G2 that the brand had launched previously. Its flexible screen offered good viewing angles, although its quality was not the best. At least it can be considered a precursor to current and future foldable or flexible Android mobiles.
YotaPhone 1 and 2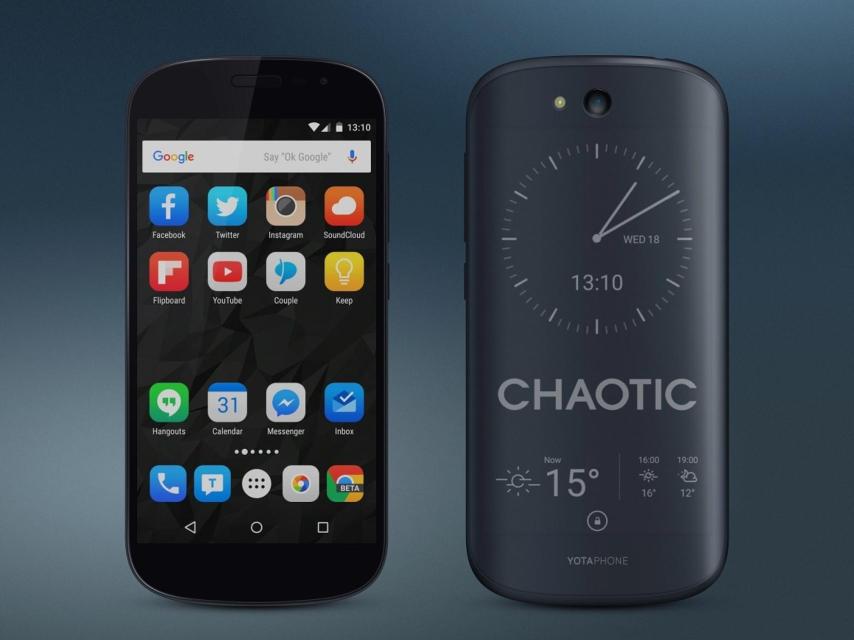 The YotaPhone, both the first and the second, was a revolutionary phone, being one of the first Android with two screens. The YotaPhone 2 had a 5-inch display on the front and a 4.7-inch rear, which already made it a flagship model, although many considered it a rare phone in its day.
The rear display was an electronic ink display, which allows for better readability and reduced power consumption. Despite being an innovative phone, this YotaPhone 2 has not taken off in the market due to its high price
(around 700 dollars) because many did not see much benefit to this concept.
Samsung Galaxy bundle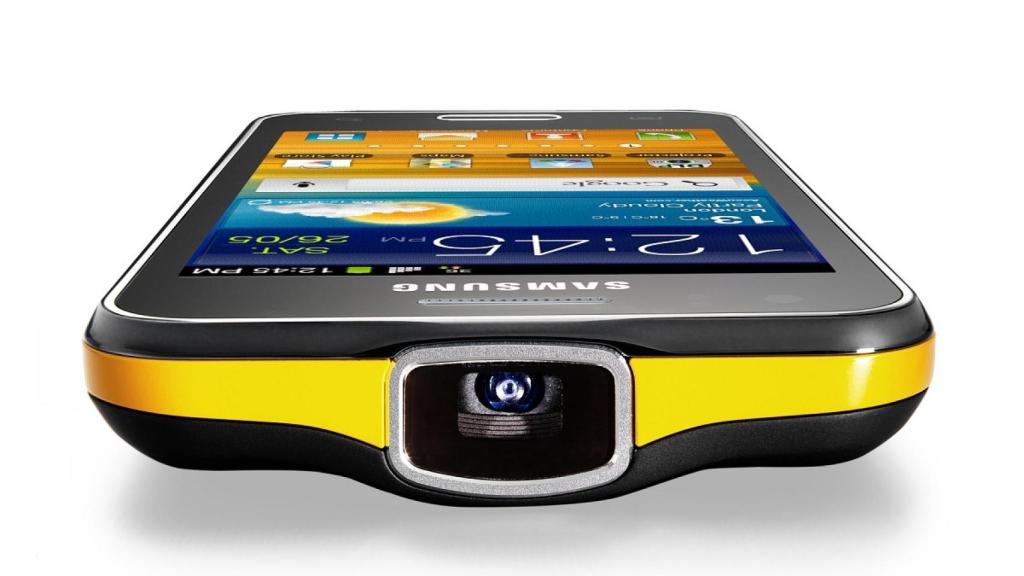 In 2012, Samsung launched this model on the market, priced at around 480 dollars. This Galaxy Beam is a very special device, because it comes with a built-in projector on the back. An Android smartphone that is considered mythical and strange at the same time.
With the projector, you can set up your own home theater, because the projected screen could reach 50 inches. But the brightness was only 15 lumens, so it had to be used in a very dark situation. The idea for this Galaxy Beam was really good, although it may have hit the market too early. It's a model that would make more sense today, with streaming platforms.
LG Double Play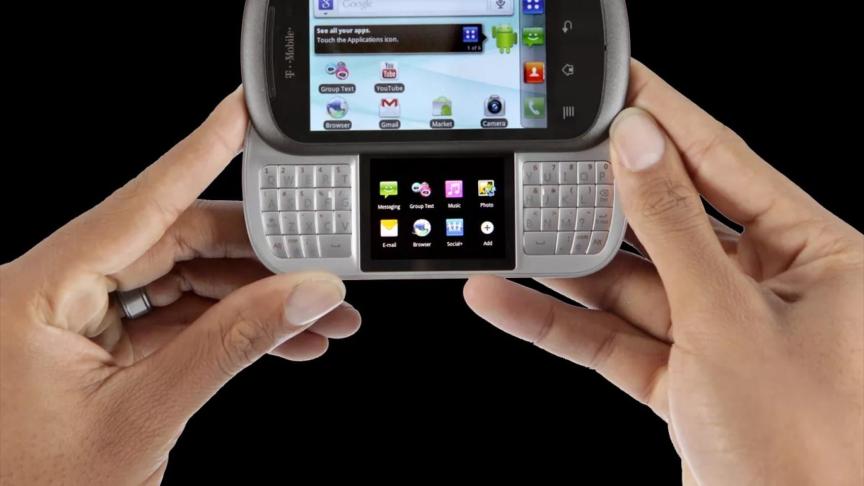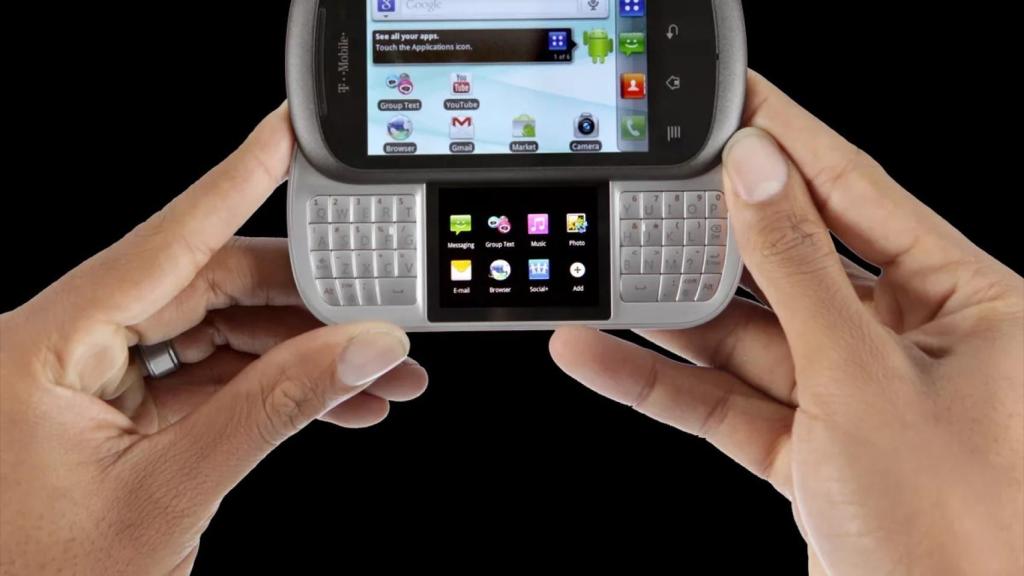 LG has been one of Android's most innovative brands over the years, as well as one of the most experimental, something phones like the LG Double Play demonstrate. This model arrived in some markets in 2011 and followed this trend of sliding keyboard models, although in its case it had a surprise.
In the QWERTY keyboard, we find a small screen, located right in the middle of said keyboard. This is a secondary 2.5 inch screen. This phone can be seen as a kind of precursor to the LG Wing, with its secondary screen, which allows for multitasking.
Sony Xperia Play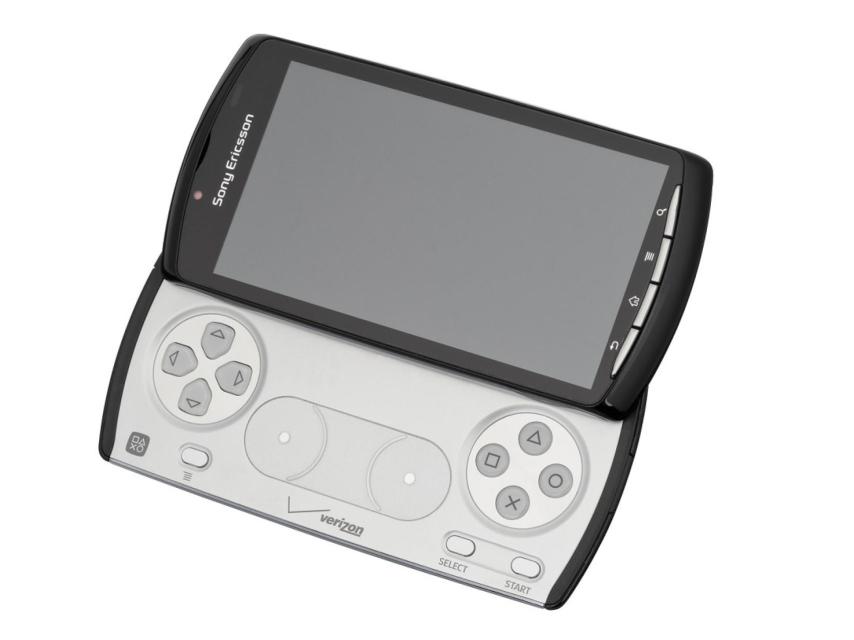 The Sony Xperia Play can be seen as the original Android gaming phone, which also had PlayStation certification. Dragging this model we find a series of keys exclusively intended for gaming, some keys similar to those on a console such as the PlayStation.
The concept of the phone has been appreciated by users, although their software was disappointing and it was slow when it came to playing games. In addition, its limited storage space did not allow to have too many games on the phone.
LG Wing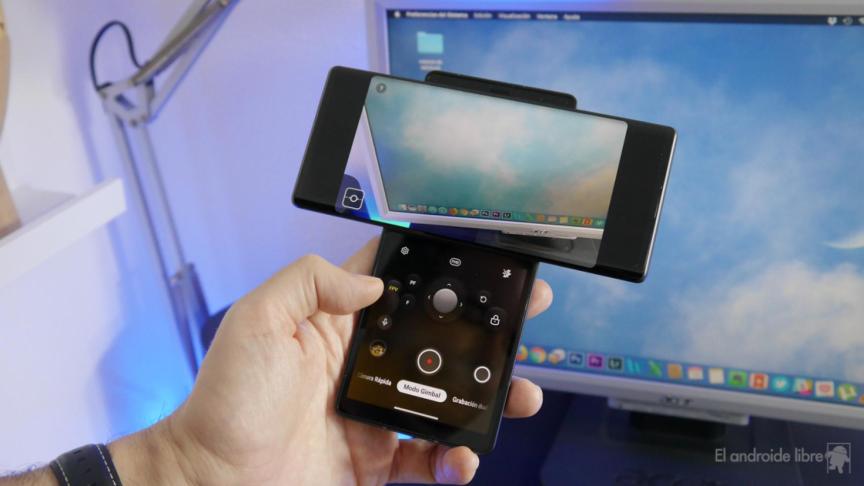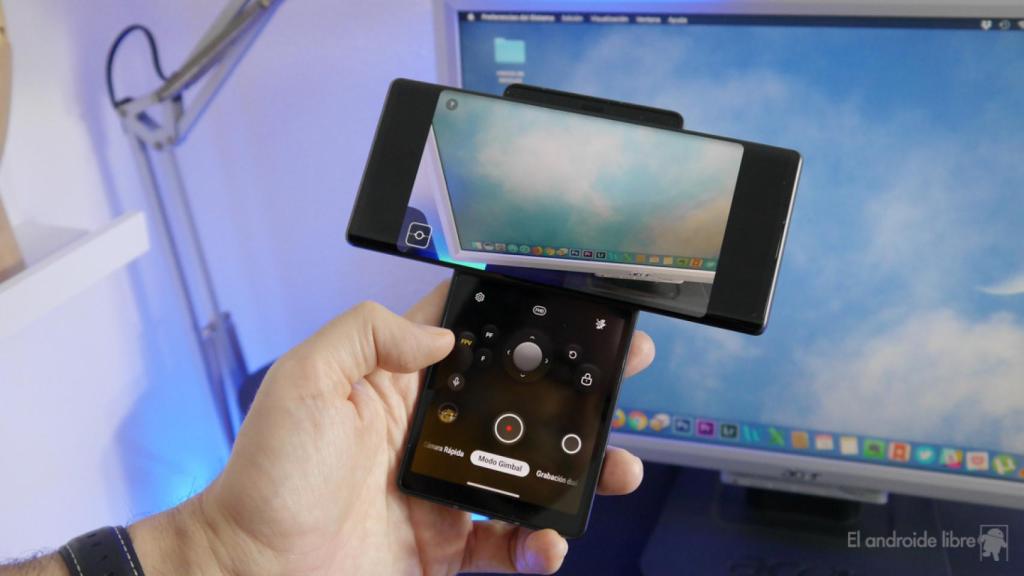 The LG Wing is one of the latest phones released by LG in the market, a few months before confirming that they were leaving the Android phone market. A very interesting and a little strange device with its dual screen, with a secondary screen that can be rotated. This smartphone is geared towards multitasking, as it is possible to see something on the big screen and send messages or reply to an email on the small one.
This mobile presented itself rather as an experimental device, which had a few glitches such as the transition between the two screens. Despite this, it is a mobile that has garnered positive reviews and is kind of a farewell for LG's Android phones.
Follow the topics that interest you
.