At the end of January we had the opportunity to take a look at the new Xiaomi Redmi Note 11 in its four models so that today we already have two in Europe: the Redmi Note 11 Pro and the Redmi Note 11 Pro 5G. Two mobiles that share several characteristics, even if one goes into its guts with the Qualcomm chip and the other with that of MediaTek.
Features Redmi Note 11 Pro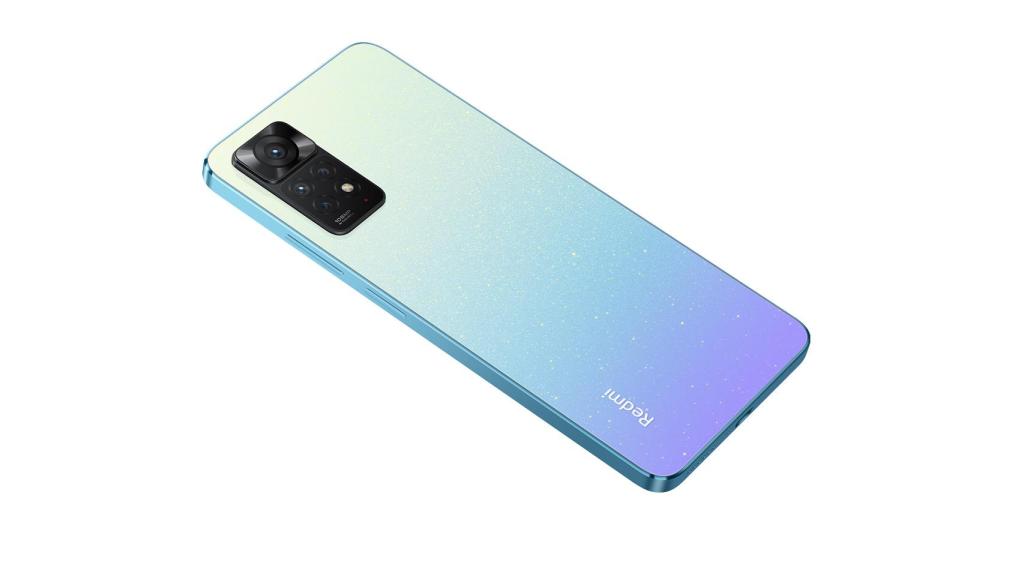 processor and memory
Processor: MediaTek Helio G96.
RAM Memory: 6GB LPDDR4X.
Internal storage: 128 GB UFS 2.2.
MicroSD up to 1TB.
Screen
Size: 6.67 inches.
Resolution: Full HD+ (2400 x 1080 pixels).
Technology: OLED.
Refresh rate: 120Hz.
Corning Gorilla Glass 5.
Rear camera
Main: 108MP f/1.9.
Gran angular: 8 Mpx f/2.2.
Macro sensor: 2 MP f/2.4.
Depth sensor: 2 Mpx f/2.4.
Others: LED flash.
connectivity
4G.
Dual-SIM.
Bluetooth 5.1.
Wi-Fi ac.
Infrared sensor.
NFC.
Autonomy
Battery: 5000mAh.
Quick Charge: 67W
Others
USB-C port.
3.5mm mini jack.
IP53.
Dual speaker.
Side fingerprint sensor.
Dimensions and weight
Dimensions: 164.19 x 76.1 x 8.12mm.
Weight: 202g.
Operating system
Android version: 11.
Manufacturer interface: MIUI 13.
The main camera as a big bet
Of the new Xiaomi Redmi Note 11 Pro which just landed in Europe we have one left 6.67″ FHD+ display with AMOLED panel and a refresh rate of 120Hz with the hole in the screen located right in the center to leave the 16MP selfie camera located.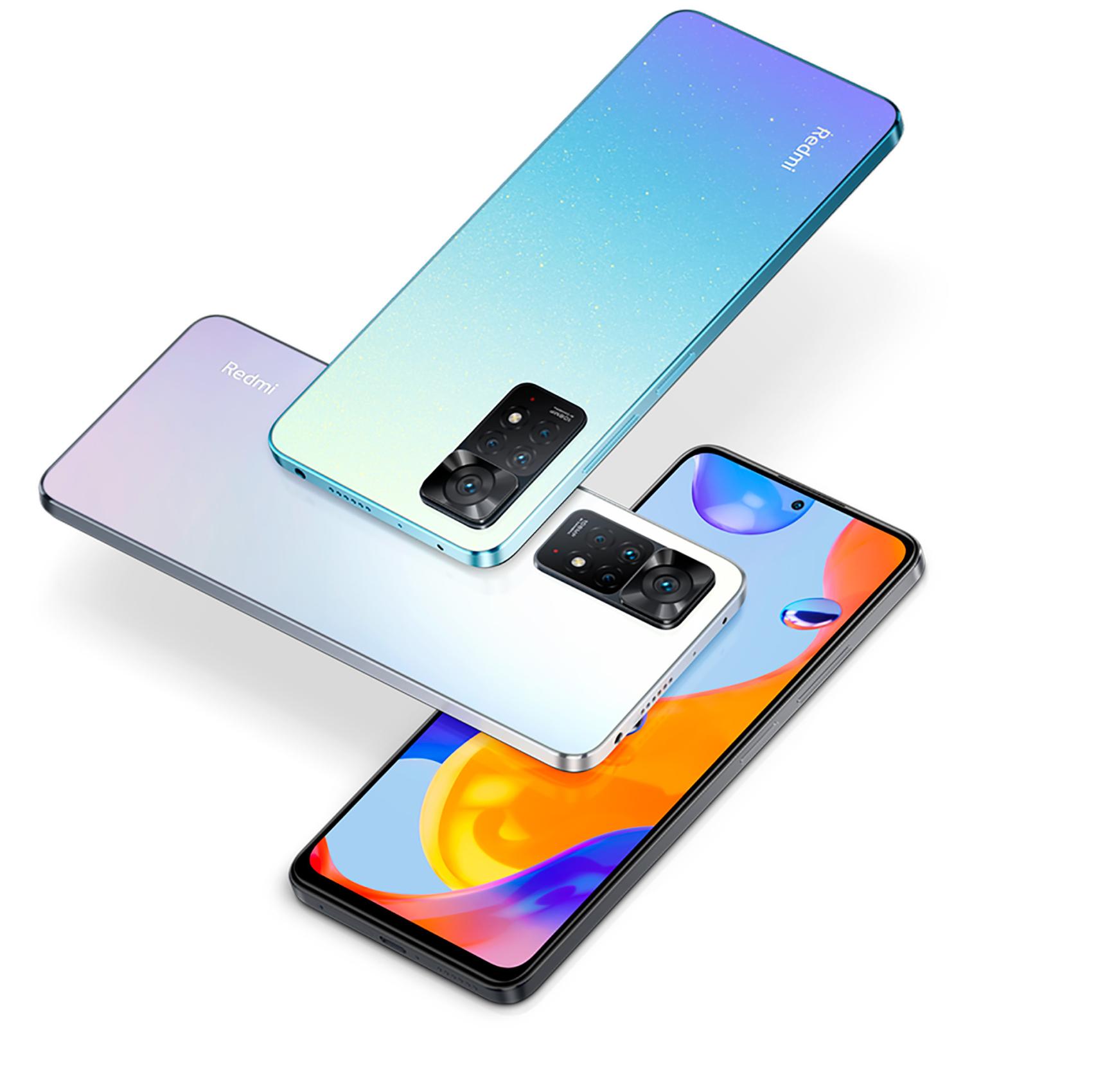 In its innards spins a MediaTek Helio G96 chip which is accompanied by 6GB RAM and a 128 GB of internal storage. When it comes to its cameras, as we mentioned, the main takes center stage in the world with its 108 Mpx. There are two other lenses, the 8MP wide-angle and a 2MP macro.
The battery of the Xiaomi Redmi Note 11 Pro is 5,000mAh to have a fast charge that reaches 67 W and thus power the terminal very quickly.
Otros detalles de este nuevo móvil de la marca china son su Bluetooth 5.1, sensor de infrarrojos y su conexión audiojack de 3,5 mm.
Características Redmi Note 11 Pro 5G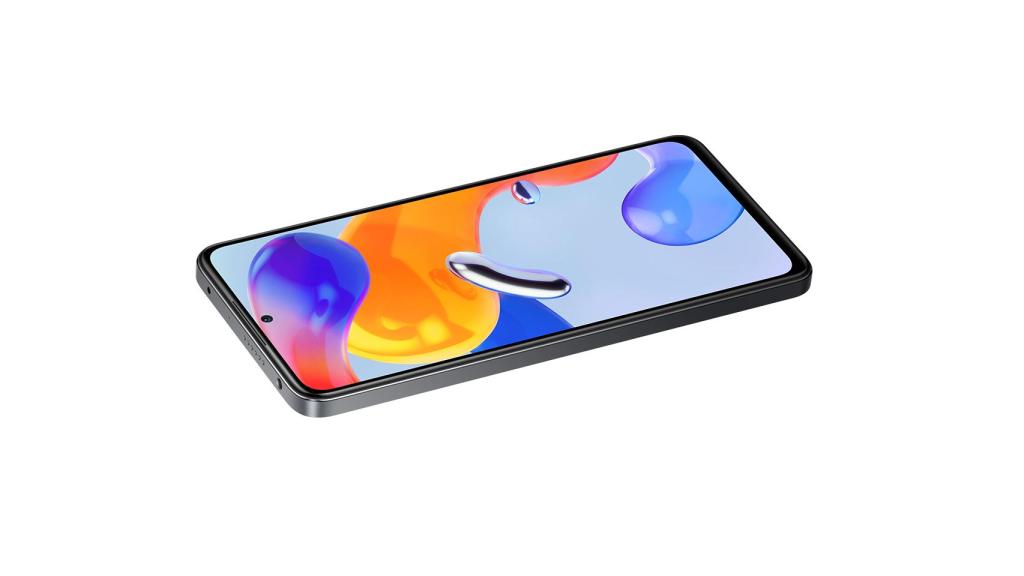 Procesador y memoria
Procesador: Qualcomm Snapdragon 695.
Memoria RAM: 6 / 8 GB LPDDR4X.
Almacenamiento interno: 128 GB UFS 2.2.
MicroSD hasta 1 TB.
Pantalla
Tamaño: 6,67 pulgadas.
Resolución: Full HD+ (2400 x 1080 píxeles).
Tecnología: OLED.
Tasa de refresco: 120 Hz.
Corning Gorilla Glass 5.
Camara trasera
Principal: 108 Mpx f/1.9.
Gran Angular: 8 Mpx f/2.2.
Sensor macro: 2 Mpx f/2.4.
Otros: LED Flash.
Camara delantera
Resolución: 16 Mpx f/2.4.
Conectividad
5G.
4G.
Dual SIM.
Bluetooth 5.1.
WiFi ac.
Sensor de infrarrojos.
NFC.
Autonomía
Batería: 5.000 mAh.
Carga rápida: 67 W.
Otros
Puerto USB-C.
Minijack 3.5 mm.
Sensor de huellas lateral.
IP53.
Doble altavoz.
Dimensiones y peso
Dimensiones: 164,19 x 76,1 x 8,12 mm.
Peso: 202 g.
Sistema operativo
Versión de Android: 11.
Interfaz del fabricante: MIUI 13.
El 5G como la sintonía a escuchar
Estamos ante el modelo superior de esta serie de Xiaomi para irnos a la conexión 5G y tener en sus entrañas al chip Snapdragon 695 de Qualcomm. Sí que cuenta con panel AMOLED para llegar de nuevo a las 6,67″ con resolución FHD+ y tasa de refresco de 120 Hz. En este caso podemos optar a los 6 u 8 GB de RAM con sus 128 GB de interna.
En las cámaras nos encontramos con la misma situación que el modelo 4G con su principal de 108 Mpx, la gran angular de 8 Mpx y la macro de 2 Mpx. La frontal para selfies o vídeos en TikTok llega hasta los 16 Mpx sin que tengamos ninguna diferencia a destacar.
Pocos más detalles diferenciadores para poder comentar la batería de 5.000 mAh, su carga rápida de 67 W o esa conexión Bluetooth 5.1. No nos olvidamos tampoco de su audiojack de 3,5 mm.
Al igual que el modelo 4G cuenta con certificación IP53, infrarrojos para usarlo como mando a distancia y doble altavoz.
Disponibilidad y precios
Los nuevos Xiaomi Redmi Note 11 Pro y Note 11 Pro 5G ya están en España con diversas ofertas que repasamos para que tomes buena nota de las mismas.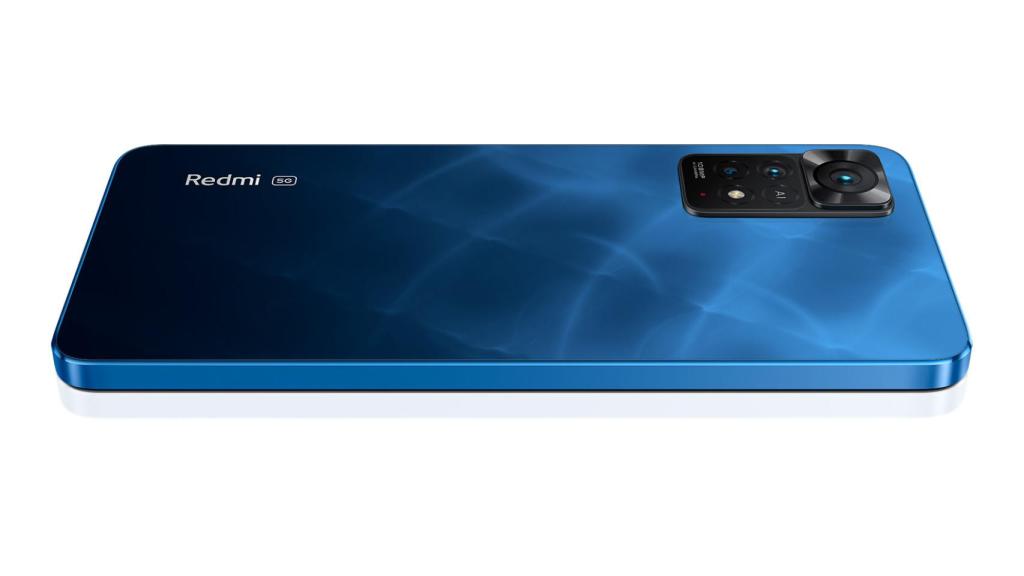 El Xiaomi Redmi Note 11 Pro con una variante única de 6 +128 GB está a un precio de 349,99 dollars en mi.com/es y Xiaomi Stores. 
Mientras que el Xiaomi Redmi Note 11 Pro 5G cuenta en España con un pack 'hardbundle' para la única versión de 6 + 128 GB que incluye también los auriculares Redmi Buds 3 por 369,99 dollars. Puedes adquirirlo desde mi.com/es.
Y si no quieres contar con los auriculares, el Redmi Note 11 Pro 5G de 8 + 128 GB puede ser adquirido por 379,99 dollars en la misma tienda online de Xiaomi.
Te puede interesar
Sigue los temas que te interesan