We've unveiled the ins and outs of the iPad operating system to recommend the top 16 tricks.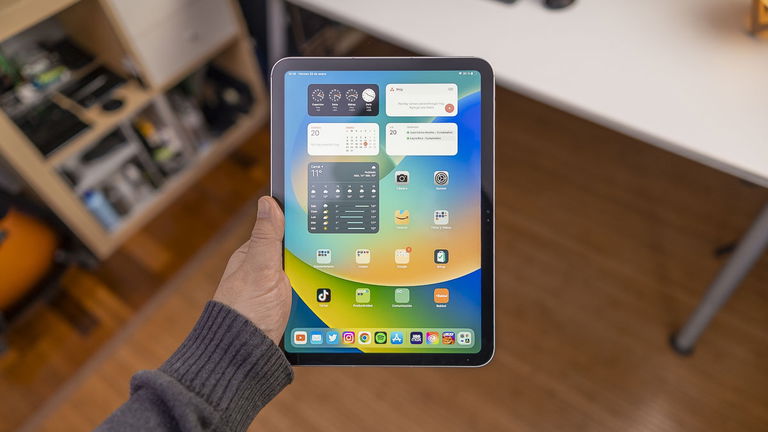 Apple perfects, tweaks, and embellishes the software in its operating systems year after year with absolutely exquisite new features. Sometimes we take it for granted, but receiving updates with such great news and completely free is something to be thankful for. And of course, iPadOS 16 this was no exception.

In the same way that we have already shared a selection with the 16 best visual functions of iPadOS 16, this time we will do the same with a wonderful compilation with Top 16 iPadOS 16 Tips

. Some of them are so practical that they can save your life. Will you join us to discover them? Apple shares its top 10 iPhone tricks
16 Spectacular iPadOS 16 Tips, Features, and Utilities
From Urban Tecno they have made an interesting guide of 16 iPad tricks that we would like to share with all of you. Our fellow YouTubers will take you step-by-step through all the coolest features of iPadOS 16 (don't f orget to subscribe to their channel!), then we'll do a quick dive into all those tips. Here we are!
iPadOS 16 Tips
Copy and drag a subject into Photos: One of the big new features in iPadOS 16 lets users hold their finger down on a subject or object in an image and move it to another app with a simple drag-and-drop gesture.
Live text: This is a late 2021 feature that lets you copy and translate text directly from an image in Photos. With iOS 16, iPadOS 16 and macOS 13, the function has also been extended to videos, although to use it you must pause the playback.
Duplicate photos: The iPadOS 16 system is responsible for automatically detecting the photos you have duplicates and allows you to delete or merge the images.
Copy Photo Editing: The launch of iPadOS 16 left us with a super efficient and productive trick that offers the possibility of copying the same edition to several photos.
Drag and drop elements: Drag-and-drop functionality in iPadOS 16 lets you select multiple content items to move them to another app. It's handy for grouping photos into an album, transferring files to a USB drive, and even opening multiple Safari links in new tabs.
Copy and paste photos: There is a handy multi-touch gesture that offers the ability to copy and paste a photo using three fingers.
Multiple choice: In the Photos app, iPadOS 16 users can use a trick to select multiple photos by tapping "Edit" and selecting photos by swiping on each to move them to another folder.
Delete "Sent from my iPad": With iPadOS 16, it is possible to use a trick that allows you to remove the "Sent from my iPad" signature in Mail from Settings > Mail > Signature.
Mini Floating Keyboard: Use the two-finger pinch touch gesture on the keyboard to turn it into a floating mini keyboard that you can position anywhere on the iPad screen. You can also activate it by keeping your finger pressed on the button in the lower right corner of the keyboard.
Screenshot of a complete website: This feature is really useful as it allows you to capture the entire screen of a webpage, PDF document or other compatible application.
YouTube videos in PiP: The official YouTube app does not allow iPad Picture-in-Picture to be used, but it is possible to do so from the web browser.
Hide the URL address bar: While browsing in Safari, there is a trick in iPadOS 16 that will allow you to hide or show the browser's URL bar using a small touch gesture.
To land: The iPad has an app that provides a really useful tip for iPadOS 16 users, a magnifying glass to zoom in when viewing content.
Smart Widgets: Customizing Widgets in iOS 16 and iPadOS 16 gives you the option to create a smart group of widgets on the home screen that the user can swipe across to discover more content.
Multi-touch gestures: There can't be a better iPadOS 16 trick than being able to use the wonderful touch gestures to rewind, zoom in, zoom out, speed up the scrollmove between applications and a very long etcetera.
Split view: iPad Split Screen is, without a doubt, one of the best features of iPadOS multitasking and lets you interact with multiple apps simultaneously.
How to ask Siri to send the message you want on WhatsApp
Here ends the collection tips for iPadOS 16 that we have selected for you. There are tricks for everyone with which you can significantly improve the productivity and user experience that the iPad offers you. We hope you found them useful and we invite you to share your favorite tips with us.