Reveal read and write speeds for 2023 Mac mini and MacBook Pro SSDs.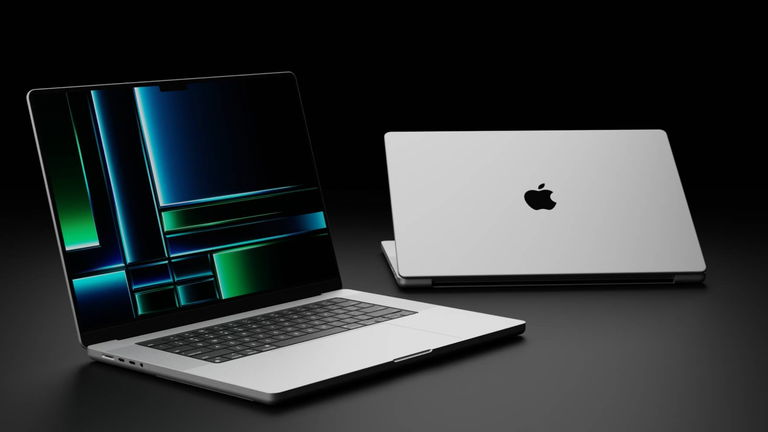 Apple introduced a new Mac mini computer and two new 2023 MacBook Pro models via a press release on January 19. The next generation of Mac products incorporates M2, M2 Pro and M2 Max chips with great power.

However, the arrival of the new Macs in stores has revealed the first reviews slower SSD hard drive read and write speed

than normal, at least on entry-level Mac mini and MacBook Pro models.

Despite the performance power of the M2 Pro and M2 Max chips, the SSDs fall short due to their NAND chip configuration.

MacBook Pro 2021 vs MacBook Pro 2023: all their differences and which one to buy
Entry-level MacBook Pro has slower SSD than previous generations
We at 9to5mac took a close look inside the MacBook Pro to find out what happened to its hardware components and found that it had fewer NAND chips than the previous generation.

The MacBook Pro with an M2 chip with a capacity of 512 GB you only have one visible NAND chip on your motherboard

(larger), while the MacBook Pro with the M1 chip had two 128GB NAND chips on one side of the motherboard and two of the same capacity on the other side. This is why the SSD drive has lower performance.

As can be seen in the image, a comparison between the SSD hard drive write and read speeds of MacBook Pro with M1 chips and MacBook Pro with M2 Pro chip reveals that performance is slower

in the new generation.

It should be noted that this only occurs on MacBook Pro input with a capacity of 512 GB and that, despite this, the performance of the SSD disk remains very high. MacBook Pro users will hardly notice a significant change in daily use. However, it is still a very disappointing fact that Apple should have specified in the presentation of its products.

On the other hand, the basic model of mac mini The M2 chip with 256GB capacity SSD also has slower read and write speeds compared to the previous generation.