Accompany Barbie and her friends on their incredible adventures with this list of games available for iPhone. Costumes, makeup, parties, platonic love and so much more.
A die the most iconic dolls in the world has been Barbiesaid character has one of the largest universes ever seen, and thanks to his films, it is possible to know more about his multiverse.
Its popularity has grown so much that it is now possible to follow the adventures of barbie and her friends through fun video games. Therefore, in this article, you will know the 8 Best Barbie Games Available for iPhone.
The Best Apps for Kids and Their Parents for iPad and iPad Mini
The best Barbie games for iPhone
barbie magic fashion
Secret Mermaid: Girls Games
Barbie fashion wardrobe
Fashion Doll Makeover
High School Fair – Barbie Edition 2015
Barbie Dreamhouse Adventures
Winter Fashion Makeover Salon
Star Girl: Princess Gala
Each of the games that you will see below will give you a unique experience, you will immerse yourself in the most incredible adventures, full of life and very colorful. All games are free and you can enjoy them without the need of internet.
barbie magic fashion
One of most popular barbie games available for iOS is barbie magic fashion. In this game, you will have the opportunity to explore different worlds with Barbie, and in each universe you can be a different creature.
you can be a princess of a marvelous kingdomenter the depths of the sea and become a beautiful mermaid, fly up being a fairy and even run around the meadow as a unicorn.
your mission will be customize each of the characters to the best with the possibility of toss the barbies whatever its type.
Secret Mermaid: Girls Games
In the game Secret Mermaid: Girls Gamesyou will live the adventures of a beautiful mermaidwho due to a problem has to flee to the surface, leaving everything behind and even her mermaid powers.
You can accompany him on each trip, you can make up and choose the best wardrobe to attend each of the events of the kingdom. At the time of being human, you must wear pants for the first time, you will have to choose what kind of pants or skirt It is the best option and much more.
Barbie fashion wardrobe
In previous games, the main character is Barbie, however, in Barbie fashion wardrobe you can play either with Barbie or with her friends. In this title you can be an incredible stylistwith access to hundreds of clothes of all styles and fashions from different eras.
You can dress up Barbie or her friends with 80s fashion outfits, make them up as you like, add any kind of accessories, style them according to the occasion of the event, use a pet and customize it as you want. Once you are done, you can take pictures with different poses and share it with your friends.
Fashion Doll Makeover
If you think you might have a talent like stylist and professional makeup artistthen try to Fashion Doll Makeover. As such, you will be the owner of a wonderful and successful beauty salonwhere you will have to put into practice each of your knowledge to enhance the beauty of all the customers that arrive that day.
The beauty salon is quite completesince he has a wellness area, where you will have to use different creams, scrubs, moisturizers and more. On the other hand, there is the make-up section, where you will have to make up your client according to the occasion and finally, the style department.
High School Fair – Barbie Edition 2015
In the game High School Fair – Barbie Edition 2015 you will have to follow the the adventures of barbie and her friends inside the school grounds. you have to choose well outfit for the daybecause these clothes will influence the rest of the classmates and teachers.
The customization of your character is quite varied, you will have hundreds of Hairstyles, various accessories including: necklaces, earrings, handbags, hats and more. The frame and characters They are quite colorful and full of life, just like the accompanying music.
Barbie Dreamhouse Adventures
At Barbie Dreamhouse Adventures you will have to follow the new barbie entrepreneurshipsaid business is a small restaurant, where you will have to prepare every dish you requestyou can create burgerscakes, pizzas, variety of desserts and more.
And not only will you have to manage the restaurant, but you will also have to keep your house tidy, especially your room. But in this adventure you will not be alone, since you will have the company of your best friend, who will be of great help to you at every step.
Winter Fashion Makeover Salon
Winter has arrived and it's time to change the entire wardrobe of Barbie and her friendsyou can do it in the video game Winter Fashion Makeover Salon. You will need to visit each of the shops in town and get the perfect clothes for the new winter.
You will have to choose your outfit wiselysince you will have to go to different events with your friends and, of course, the clothes will not be the only thing, since you will have to wear impeccable makeup as well as hairstyles.
At the end of the day, you can relax in an amazing spa and receive the best care. You can do each of these adventures as many times as you want.
Star Girl: Princess Gala
Finally, it's the title. Star Girl: Princess Galathis time you will be a woman who dreams of becoming world class star. If you complete all the tasks, you can achieve your dreams.
In this game you will have a series of works, and if you manage to complete them successfully, you can receive great rewards. With the money you get you can buy new clothes for auditions. During your journey you will meet several guys, one of them being true love.
And as expected, it features a fairly dynamic setting, full of bright and striking colors, just like each character.
8 iPhone and iPad games that work offline
Related Topics: Games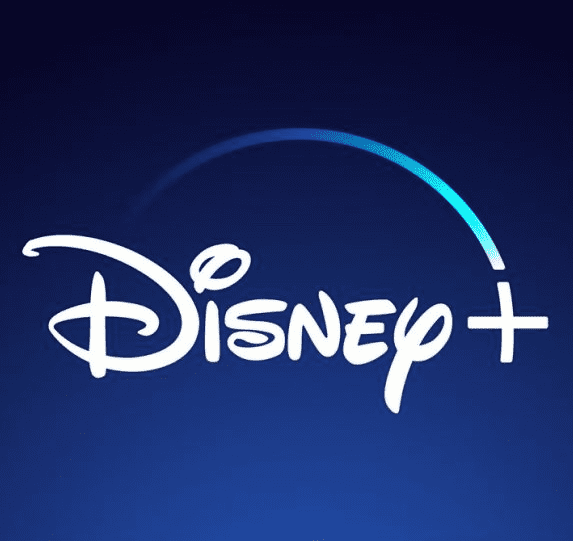 Sign up for Disney+ for 8.99 dollars and without permanence Subscribe to Disney+!