Turn your mobile device into a handy magnifying glass with this selection of apps available for iPhone.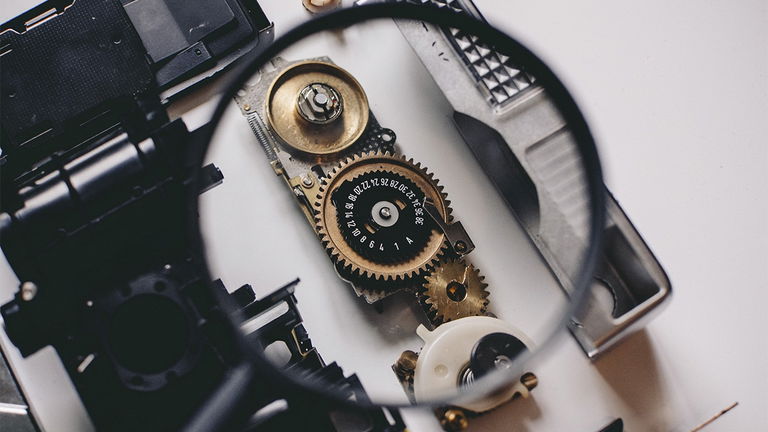 The ace lips son useful tools which facilitate the observation of objects, files and documents. So if you have any problem seeing tiny objects or letters, it is necessary to have such an instrument.
Fortunately, there is handheld tools to enlarge images available for mobiles without the need to carry a big and heavy one in your backpack. here are the best magnifier apps available for iphone.
8 iPhone apps for those who wear glasses
8 magnifying glass and flashlight apps for iPhone or iPad
Magnifying glass with flashlight, Zoom camera
SuperVision+ magnifying glass
magnifying glass and flashlight
Lupa / magnifying glass
BigEnlarge Lupa
Magnifier (TiAu) LITE
Zoom Magnifier
magnifying glass with torch
Below you can see the best magnifier apps you can have on your iphone. They added features like flashlights, zoom, digital quality and more.
Magnifying glass with flashlight, Zoom camera
One of the most popular magnifier apps
available for iPhone and iPad is
Magnifying glass with flashlight, Zoom camera
. And it is that its great popularity is due to
easy, useful and powerful
which may be when using it.
It uses the rear camera to act as a magnifying glass and has various special features such as infinite zoomwhich allows you to see pixel by pixel. And if you want to improve the visualization, you can rotate, freeze or apply more than 8 filters.
SuperVision+ magnifying glass
SuperVision+ magnifying glass is a very powerful magnifying glass app for the visually impaired. Its interface is intuitive and minimalist and integrates functions guaranteeing optimal work and result.
One of the most used options of this platform is the optical stabilizerwhich allows you watch or read texts in landscape or portrait mode. Also you can freeze the image and zoom into any corner of the image and even use flash for the darkest moments.
magnifying glass and flashlight
magnifying glass and flashlight it's a very complete application that not only enlarge text and imagesbut also offers a handy flashlight for better visualization.
With this application you will be able to use the flashlight with the possibility of reducing its intensity and the magnifying glass will be of great help, especially for the elderly.
It is ideal for reading product prescriptionsmedication instructions, artifact guides and instructions or simply to see the details of an object.
Its functions are very useful, since you can also do zoom from 1.0X to 5.0X without losing any quality and its way "high contrast" It's perfect for improving quality and colors of the image.
Lupa / magnifying glass
Lupa / magnifying glass is one of the easiest applications to handle, since its only function is to imitate a digital shape magnifier.
Once you manage to run the app, it will show on the side of the screen a zoom slider, which can go up to 4.0X giving better pixel display. Moreover, it incorporates a flashlight with flash integrated to improve image quality.
BigEnlarge Lupa
BigEnlarge Lupa is considered by many to be the most versatile and advanced magnifier app on the market, as it offers features and functions avant-garde with constant updates and improvements.
It incorporates a Artificial intelligence who works with the aim of improving the image during manufacture zoom between 1.0X and 8.0X without blurring.
And if you want read or see to details, you can freeze the image and even apply the auto focus oh focus locked.
Magnifier (TiAu) LITE
Magnifier (TiAu) LITE is a mobile application capable of increase the size of letters and images up to 20X. It is the perfect tool for observe wild animals in the zoo and even see your favorite player on the playing field.
They are the interface is intuitive, minimalist and lets you take screenshots with a button. It is so useful that the results will surprise you.
Zoom Magnifier
Zoom Magnifier is another simple app to use on iPhone or iPad like forgotten digitalsince he is able to take full advantage of the camera sensors of the device, being able to digital zoom up to 16X without loss of quality during the process.
Once the application is launched, you must approve a simple tutorialwhich will teach you each of the functions that integrates the platform and in the end you will be able to use it freely and without restrictions.
magnifying glass with torch
magnifying glass with torch is another of best magnifier and flashlight apps for iphone. It is a balanced and complete pocket tool with an interface intuitive and minimalist.
In the application, the options are perfectly positioned and you can even enlarge buttons using fingers or zoom slider.