We have not finished digesting the launch of the wonderful Xiaomi Mi MIX 4 when the Chinese firm finalizes the presentation, hopefully also in Europe, of a new high-end model, although a notch below the one mentioned , the Xiaomi Mi 11T.
This terminal would be placed in an area of ​​the catalog in which the previous T versions were located, just below the Mi of each year.
The lower price would come with specs that, without being bad at all, are not on par with other models. At least two versions are expected to arrive, the Xiaomi Mi 11T and the Mi 11T Pro.
The Xiaomi Mi 11T will have a MediaTek processor
According to details published by Xiaomiui, the most striking is the one that affects the fact that the global version of this model, in addition to the Chinese version, will have a MediaTek chipset, not Qualcomm. The Asian company already overtook the American a few months ago as the largest supplier of mobile processors, but it is still shocking to see it play at the top of the catalogs of the big manufacturers.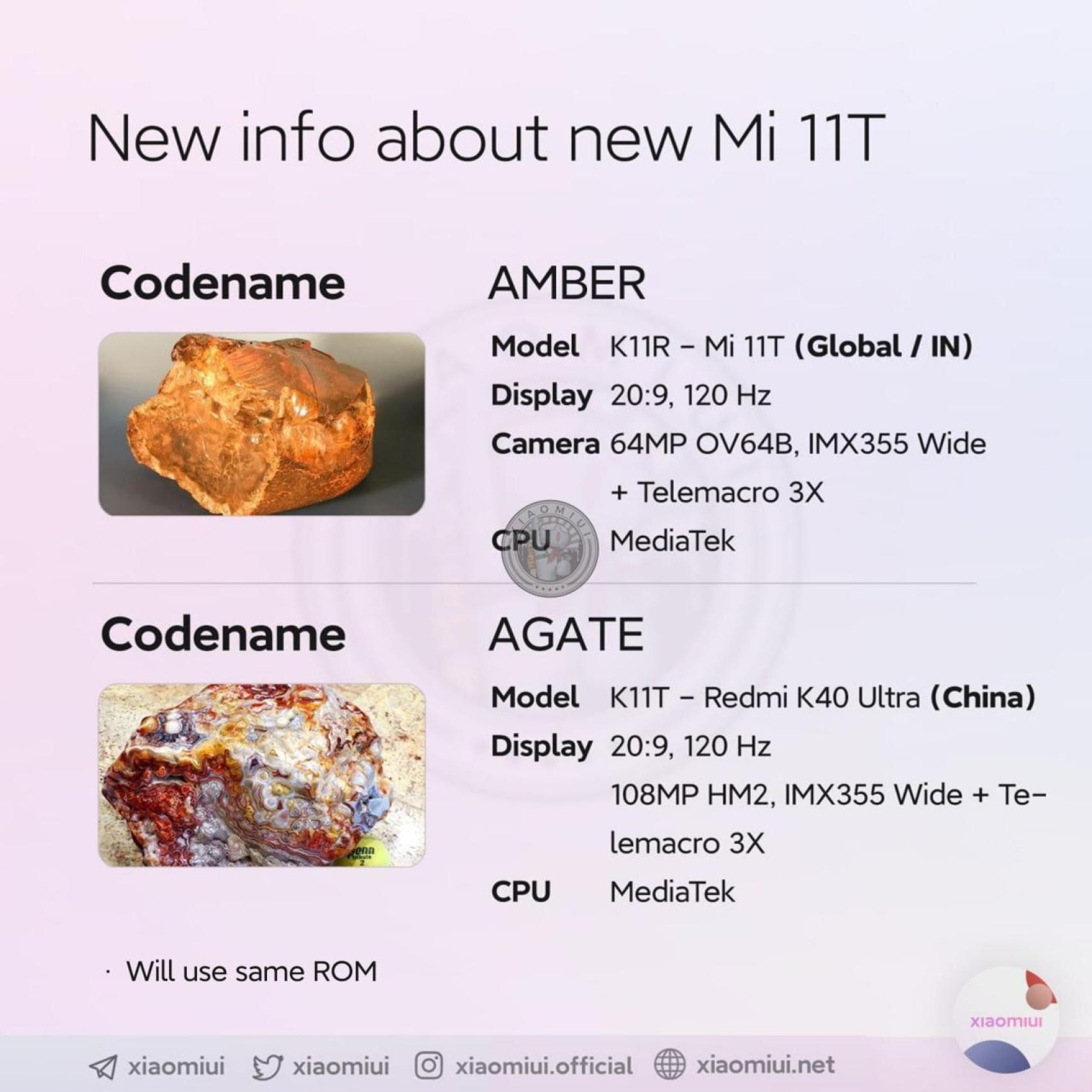 There is no mention of the model processor, but we are almost certainly talking about the MediaTek Dimensity 1200 or higher, a version of the one that uses, for example, the OnePlus Nord 2.
Another of the disclosed features mentions its screen. It will have a 20: 9 ratio and will have a refresh rate of 120 Hz. We do not know if it will be an LCD or an AMOLED but given the panel used by the Redmi Note 10 Pro we would bet on this last.
A certain fluidity is lost, on paper, when change from 144 Hz to 120 Hz
, but of course that's something that compensates if we change the technology from LCD to OLED.
Finally, we have information from the cameras. He will have three behind, one normal angle sensor OV64B, a wide angle IMX355 and a 3x telemacro. The latter, although it may appear the opposite, will be a macro, not a telephoto lens with optical zoom.
A very low price?
The commitment to the processor of MediaTek and that of Omnivision in the cameras makes us think that Xiaomi wants to be very aggressive with the price of these new Mi 11Ts. We will have to wait a few weeks to find out.
it may interest you
Follow the topics that interest you
.