Android 12 is going to be one of the most important releases of the system in recent years, at least in terms of aesthetics and privacy. We already know that Apple's steps in this direction were going to set a certain trend and as Android 12 progresses we see it.
Today the second version of the tests was released, after the Developer overview they concluded. The mobiles in which they can be installed are the same as to date, with Google, the Pixel 3, Pixel 3a, Pixel 4, Pixel 4a and Pixel 5 being of particular importance.
Privacy dashboard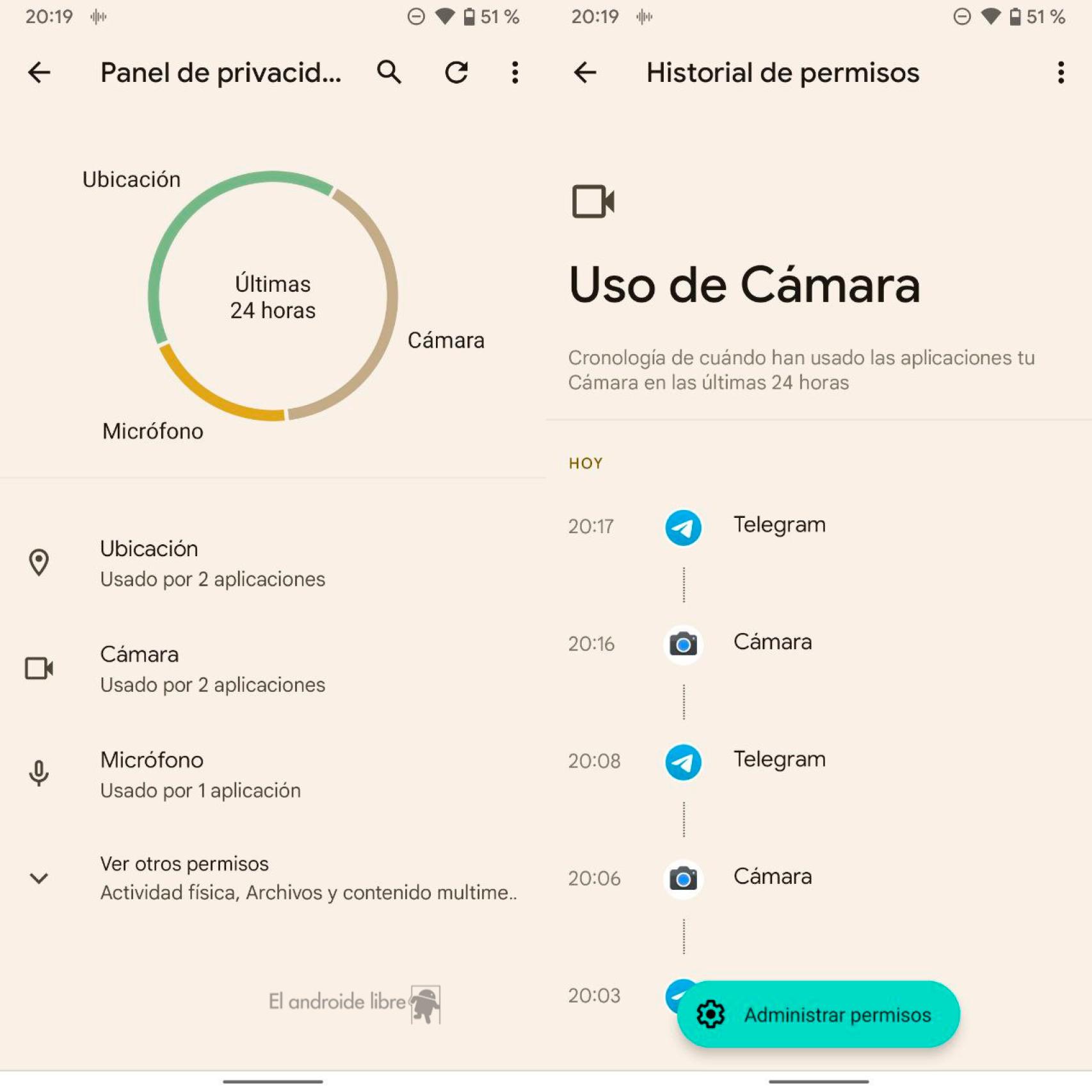 We have mentioned Android security as one of Google's top priorities and that is reflected in this second beta. We already have access to Privacy dashboard
, a tool that tells us which apps have used the camera or microphone, among other things, in the past 24 hours.
Camera and microphone usage indicators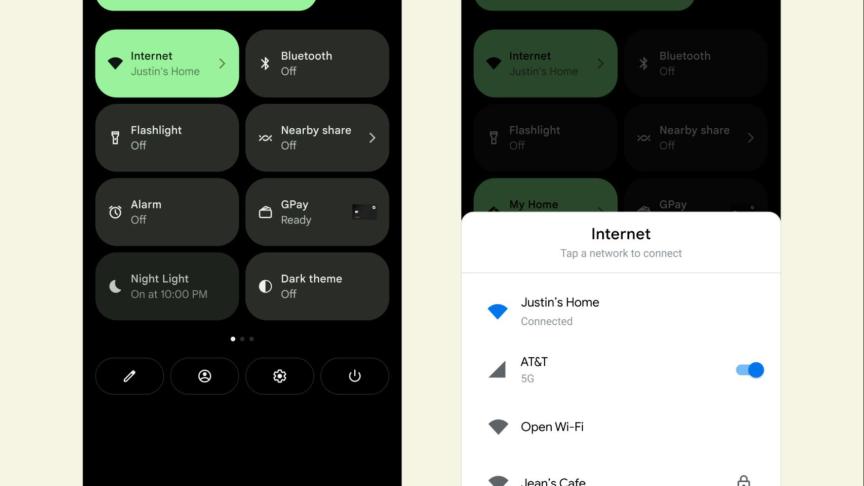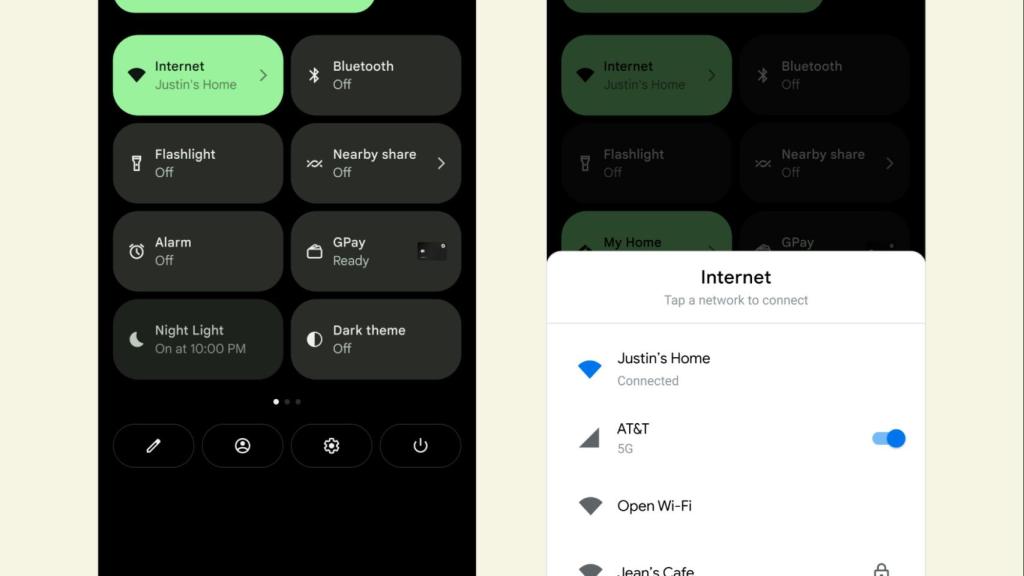 Another of the features that help us control our privacy is the one that was announced in Google I / O but that we had not yet tested. This is a visual on-screen prompt that activates a green or orange icon when the camera or microphone is in use.

This is someth ing we saw in Oxygen OS 11 from OnePlus, and is now reaching all Android.
Apps will notify you when they copy something to the clipboard
Another new feature is the one that will notify with a message at the bottom of the screen when a text is copied to the clipboard. This is something that will be displayed when it's done in the background, to detect if an app is accessing data it shouldn't be using.
New design
We have some design changes as well, going in the direction we've already seen in Beta 1 and it's a shock to what we had on Android.
Now we have more changes, like a more separate Quick Settings notification area and a Wifi button which is now called Internet.
Themes that change with wallpapers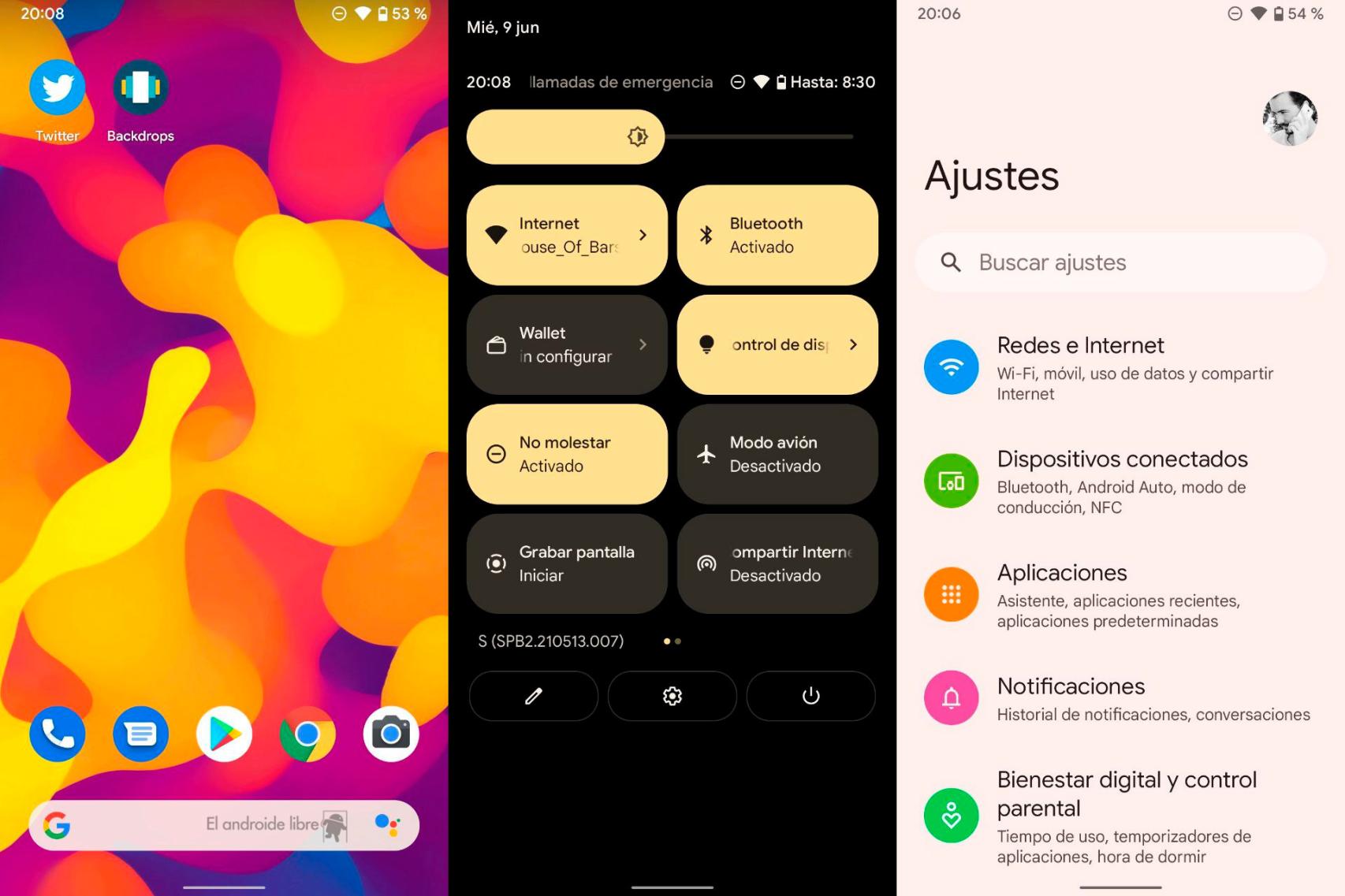 One of the most impressive new features of Material You, Google's new design language, is that on Android, the system colors would match the wallpapers.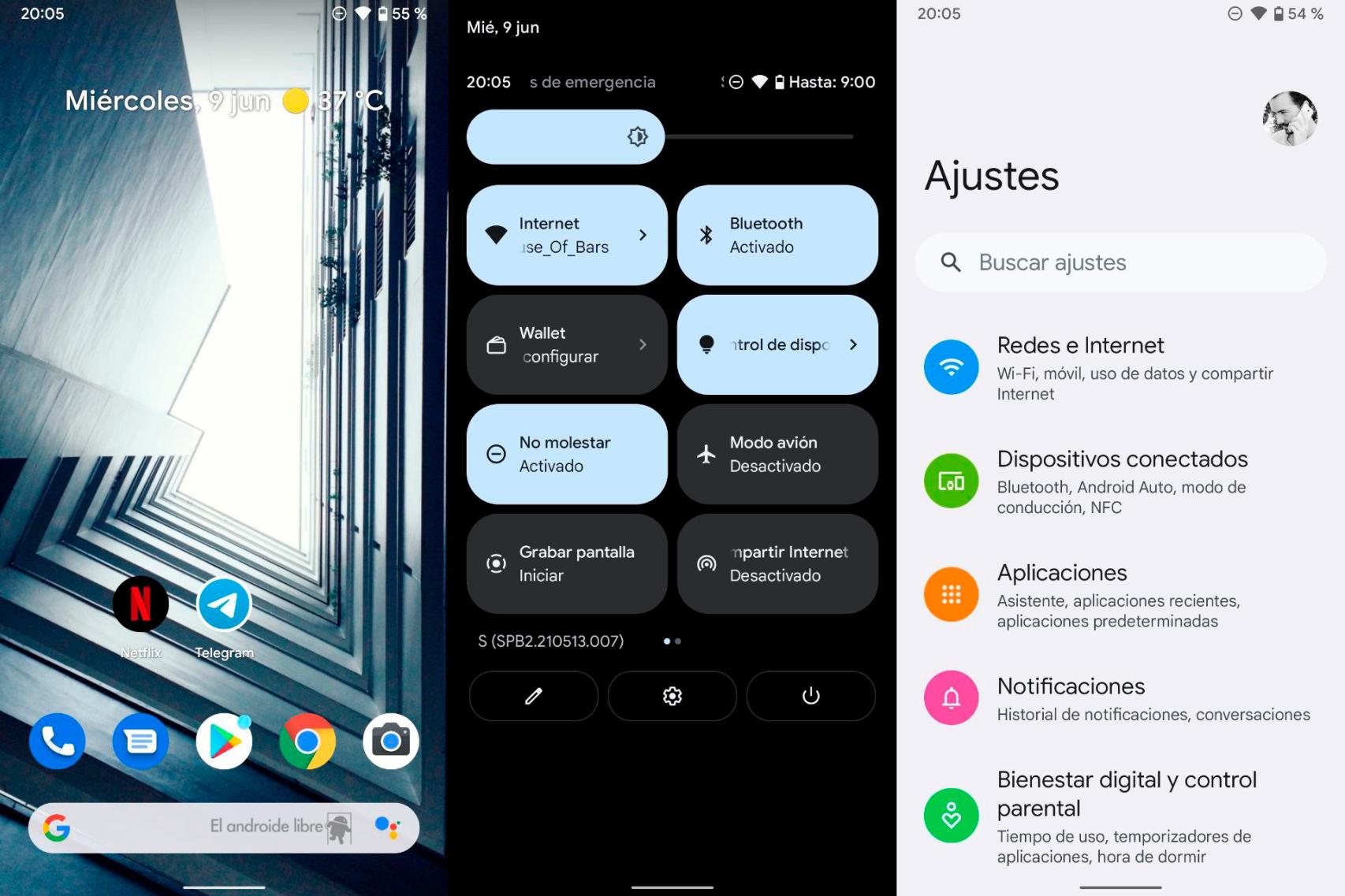 As you can see, this is something that is already active in this beta 2 and it works pretty well.
New power menu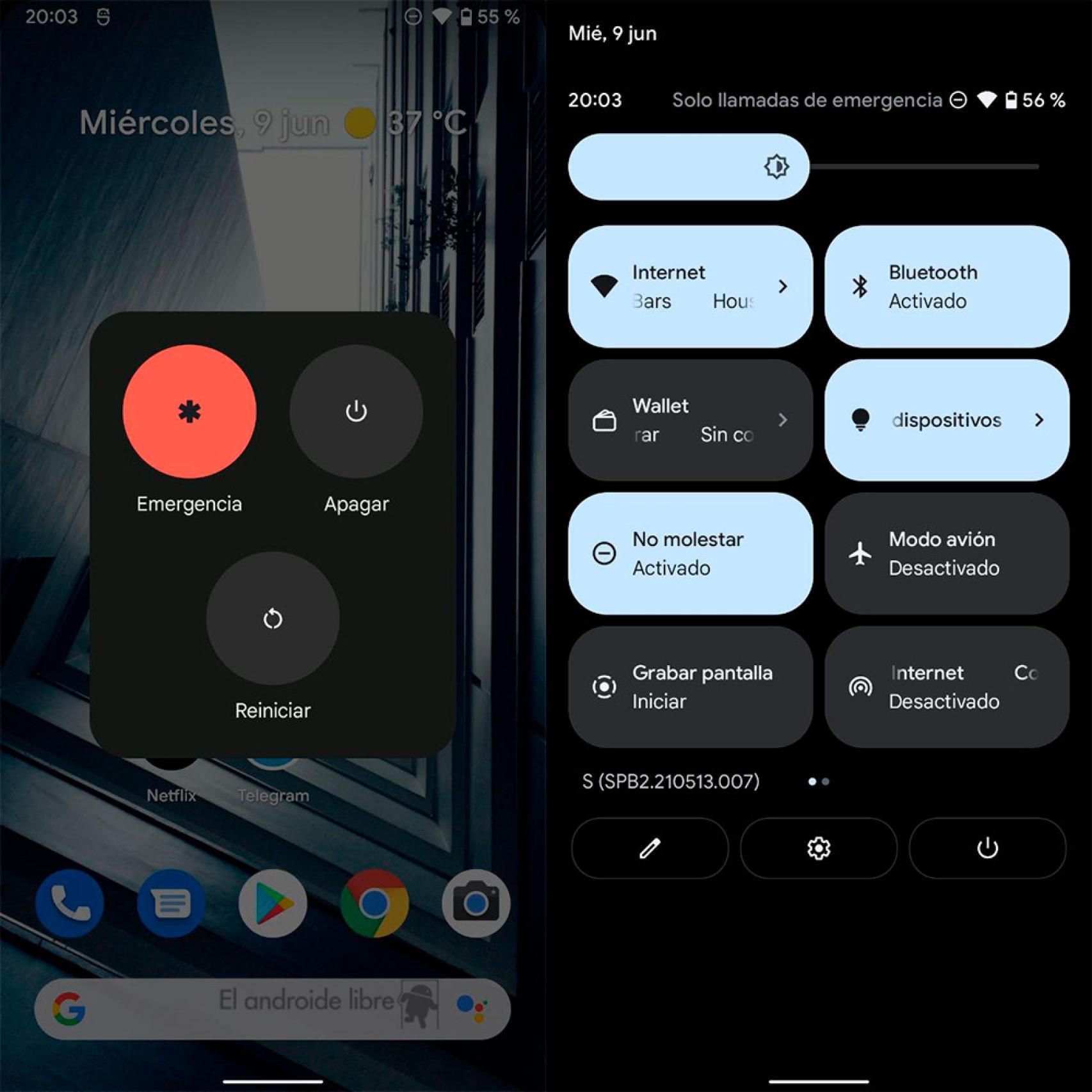 Fans of the home automation menu on Android's power button are in mourning. Android 12 removed the useful functionality and opted for a much simpler menu, with four basic options:
Emergency.
Wipe off.
Block.
To restart.
Now, both access to payment from the smartphone and home automation controls are made from two buttons on the notification bar.
Two other trial versions missing
Development of the system has not been delayed and it looks like Google is fulfilling its commitment to launch it in the third quarter. This is the second beta and there are still two left, as seen in the schedule.
As always, you can easily install these betas on compatible Pixels (or on some models from other manufacturers such as ASUS ZenFone 8, OnePlus 9, OnePlus 9 Pro, OPPO Find X3 Pro, Xiaomi Mi 11, Xiaomi Mi 11 Ultra or ZTE Axon 30 Ultra among others.). You can try out the new emojis, see what they look like and what its new animations look like.
The OTA is currently sent to those in beta 1, but it could take a few hours to appear on all mobiles.
.