We've gone over all the features in iOS 17 that are exclusive to newer iPhones and not available on all supported models.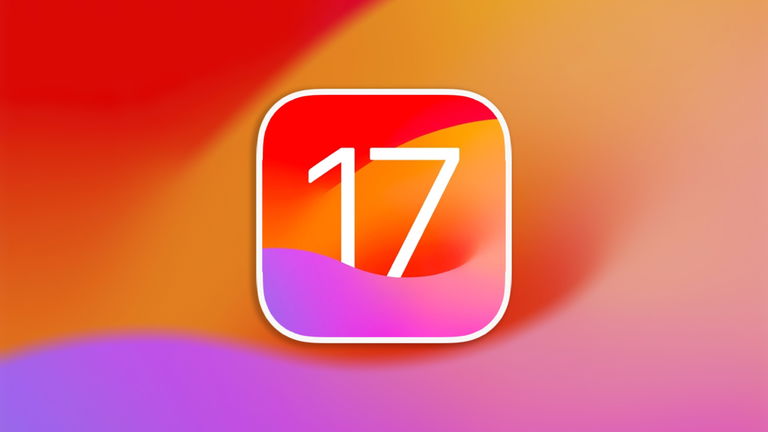 Apple showed in the presentation of iOS 17 many of the novelties brought to the new operating system of the iPhone. Then after installing iOS 17 beta on our iPhone, we might find some secret features in iOS 17, but there are Many of these features will not be supported on all iPhone models..
What is certain is that not all iPhones compatible with iOS 17 will be able to use all features of the new operating system. Some new features in iOS 17 only work on new iPhones.
These iOS 17 features won't work on all iPhones
There are some iOS 17 features that will only be available on certain iPhone models or in certain languages ​​or countries. These are all:
Live Voicemail
This feature provides a real-time transcription of the message someone is leaving you as they speak, giving you immediate context for the call.
Compatibility: Only available in the United States and Canada.
React with your hands on FaceTime
This function adds a react with fun 3D augmented reality effects like hearts, confetti or fireworks during a FaceTime call. You can share any of these reactions with a simple wave of your hand.
Compatibility: iPhone 12 and later when using the front camera
Even more precise automatic correction
One of the iOS features that Apple has spent the most time on will not reach all iPhones compatible with iOS 17. The new system uses the machine learning to better understand how you write
, which makes automatic correction more precise and personal. Autocorrect words are temporarily underlined so you know what's been changed and can return to the original word with a tap.
Compatibility: iPhone 12 and later models.
Online predictions as you type
An interesting novelty to improve writing with the iPhone keyboard. iOS 17 predicts the words or phrases you type and completes them automatically with a spacebar key.
Compatibility: iPhone 12 and later (currently only in English).
Restful
This new mode of iOS 17 allows turn our iPhone into a smart screen when charging to display the time, calendar, our favorite photos and other widgets. It is compatible with all iPhones, but only the iPhone 14 Pro keeps the information on the screen permanently thanks to the always-on display.
Compatibility: iPhone 14 Pro and iPhone 14 Pro Max
Siri improvements
Siri has improved in iOS 17 with two main features: you can now just say "Siri" instead of "Hey Siri" and you can also make consecutive requestsas if it were a conversation. This feature is supported on all iPhones, but only in English.
Compatibility: only in English.
point and talk
This is a new accessibility feature that allows visually impaired people to interact more easily with physical objects that have text labels.
Compatibility: iPhone with LiDAR sensor (iPhone 12 Pro, iPhone 12 Pro Max, iPhone 13 Pro, iPhone 13 Pro Max, iPhone 14 Pro and iPhone 14 Pro Max)
With each new version and iOS, there are features that are left out on older iPhones. In this case, the iPhone XS, XS Max, XR, 11, 11 Pro and 11 Pro Max they won't be able to take advantage of most of the new features in iOS 17.