Many companies have their foldable smartphone, and Apple?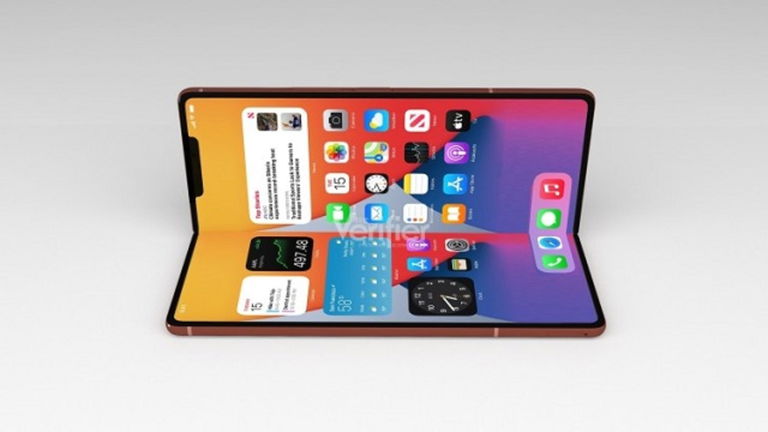 The launch of the fourth generation of foldable smartphones from Samsung a week ago and in the following days the Motorola and Xiaomi versi ons, left only one question Where is Apple's foldable iPhone?
According to the latest reports, Apple is preparing an iPhone with these specs for its later launch in 2023 or 2024. But on the corporate side, secrecy reigns.
Regarding the million dollar question, several analysts shared their answers. According to a post shared by 9to5mac, most agree that Apple isn't betting on foldables yet due to low profit marginsbecause of the quality of the components of this type of device.
From time to time
Just to give you an idea foldable panels are more expensive than conventional OLED panels And Apple prefers to preserve its profit margins rather than commit to launching a foldable phone, in a market that is struggling to establish itself.
The same experts suggest that Apple would rather wait until market dynamics change and foldable phones have a profit margin like the one Apple gets from selling iPhones, still over 50% of what it costs to manufacture it.
Samsung gives us a clue as to what the first foldable iPhone in history could be
In this regard, Ross Young, co-founder and CEO of Display Supply Chain Consultants, states that Apple's decision not to bet on foldables yet is due to the lack of a mature supply chain
. For the executive, there aren't many display manufacturers that can supply large-scale folding panels. And Samsung Display is perhaps the only one that can offer significant volume.
While the consolidated chain gives Apple more vendors to choose from. And with that, benefit from lower panel pricesdue to competition.
But waiting has never been a problem for those in Cupertino. Several times Apple has shown that it's not worth being the first, but the best.
It's the best foldable iPhone concept yet