The model with a 43-inch screen is available for 299 dollars.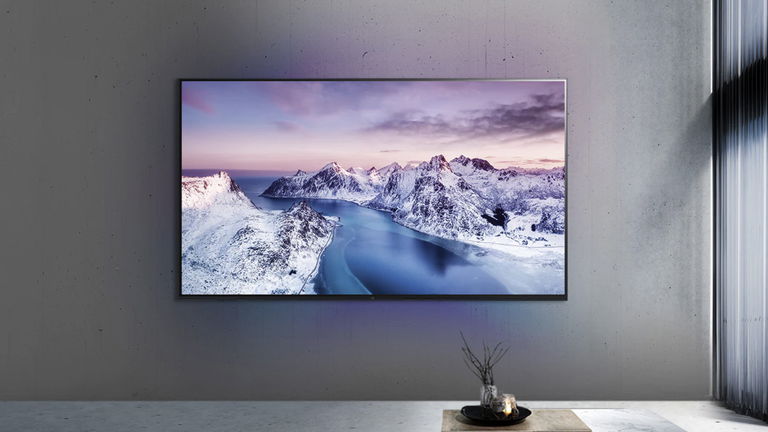 Very important dates are approaching where any time is ideal to go out of the shops or search for offers online to find the perfect Christmas gifts for our loved ones. This LG Smart TV may be one of them.
LG has significantly lowered the price of its model UHD IA ThinQ 43UQ70006LB. Its usual price is 419 dollars, but this week of Black Friday its cost has dropped to 299 dollars, so it's a unique opportunity to get some.
As well as being from one of the most trusted TV brands in the business, this LG smart TV deal provides us with a perfect excuse not to miss a single Qatar 2022 World Cup football game. Read on for discover all the technical specifications of this fantastic television.
LG 43UQ70006LB Smart TV
A smart TV with webOS 22 system and 4K resolution at a very affordable price
LG smart TV has an open and intelligent ecosystem with webOS 22 and functions video game with iCloud Gaming (Stadia and GeForce Now), with a low latency mode and an exclusive menu.
It has a screen 43 inches with technology LEDs and resolution Ultra-HD 4K. In addition, it is compatible with HDR10 Pro, HDR HLG and HDR HGiG formats.
On the other hand, the smart TV has a powerful processor 4K a5 5th Genresponsible for providing excellent tonal and color accuracy.
This smart TV model has 3 HDMI ports and a USB port. But best of all is its compatibility with Apple HomeKit, which will allow you to control all your home automation accessories from the television. It also has support with Google Assistant and Alexa.
It is surprising how today the vast majority of TV manufacturers offer their best smart TVs at absolutely exorbitant prices that even exceed 2,000, 3,000 and 4,000 dollars. But thanks to Black Friday deals like this, you can get a smart TV with great features for just $300.
LG's 43UQ70006LB TV is available in different sizes with 43 inches, 50 inches, 55 inches and 65 inches
(other options have been exhausted) and include a magic remote control for
299 dollars
.
It's a Black Friday discount of 29%, so you save a total of 120 dollars.
LG 43UQ70006LB Smart TV
It's a highly recommended smart TV and, according to Amazon customer reviews, the image quality is very good and the navigation menu user interface is intuitive and dynamic. In short, it is a very affordable and very viable option with a very juicy price for all those who have always wanted to have a smart TV and do not want to spend a lot of money.