Once again, Apple's AirTag is invaluable for tracking stolen baggage at a Florida airport. The suspect has been arrested.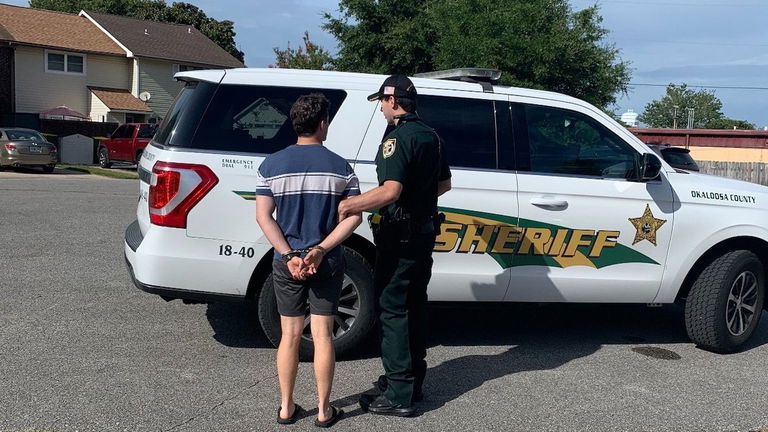 Apple's AirTag is proving more and more a useful accessory to avoid the loss of valuables
. This is the story of a thief who stole luggage from an airport. It happened in Okaloosa County precisely at the Destin-Fort Walton Beach airport in Florida.
An AirTag that helped recover stolen jewelry and other items from an airport
Giovanni De Luca is the young contractor who stole luggage worth over $1,600. The sheriff's office through the airport security unit was alerted to these thefts. The survey was conducted in July and was born th anks to a traveler discovering that his luggage had not arrived at his destination
.
The AirTag was placed in the suitcase and already had a fairly complete file what he had been through. The last point recorded was at Kathy Court, the police made the necessary crossings with the areas where the employees live and it was there that it was discovered who had carried out the theft.
The police came to Giovanni's home and he himself admitted the theft not before he confessed that he had removed the AirTag. The traveler's belongings have not been found, thanks to this event it was discovered that there was another loss of luggage. Jewelry and items worth approximately $15,000 were recovered in early August.
If thieves discover the AirTag, it's harder to recover what was stolen
Airport Security Sheriff Eric Aden showed that both his work team, investigators, and AirTag itself are doing a great job and were able to help catch the robber.
It really is amazing the power that an accessory as small as the AirTag can have and that it has been useful for other discoveries in which thefts occur, it has also been misused. What is evident is the cunning of the thieves as they learn more and more about the mechanisms for protecting people. Suitcases, cars, bicycles and any valuable item can hold an AirTag for a long time.