After learning of a possible design flaw in the Google Pixel 6 days ago, the big G started the deployment of one of its best features to fight against spam: Call Screen.
What might be called a screen call is used to transcribe to text what this commercial spam call says that the phone automatically detected so that it can answer it without having to do anything.
Call screening in 7 countries
This function is expansion in 7 new countries apart from those who have had it before like the Un ited States, Canada and Japan.
Was the last week when Google announced that Call Screen would reach the UK, France, Germany, Australia, Ireland, Italy and Europe.
First arrived in UK as claimed by some users and many others in France, Australia and Germany were able to start using it to help spam calls that harass us with their business proposals.
In Europe, as in the rest of the countries, it should arrive in the following days to be able to take advantage of this function which has a unique character but different from the first three in which it arrived: we will use it manually instead of automatic.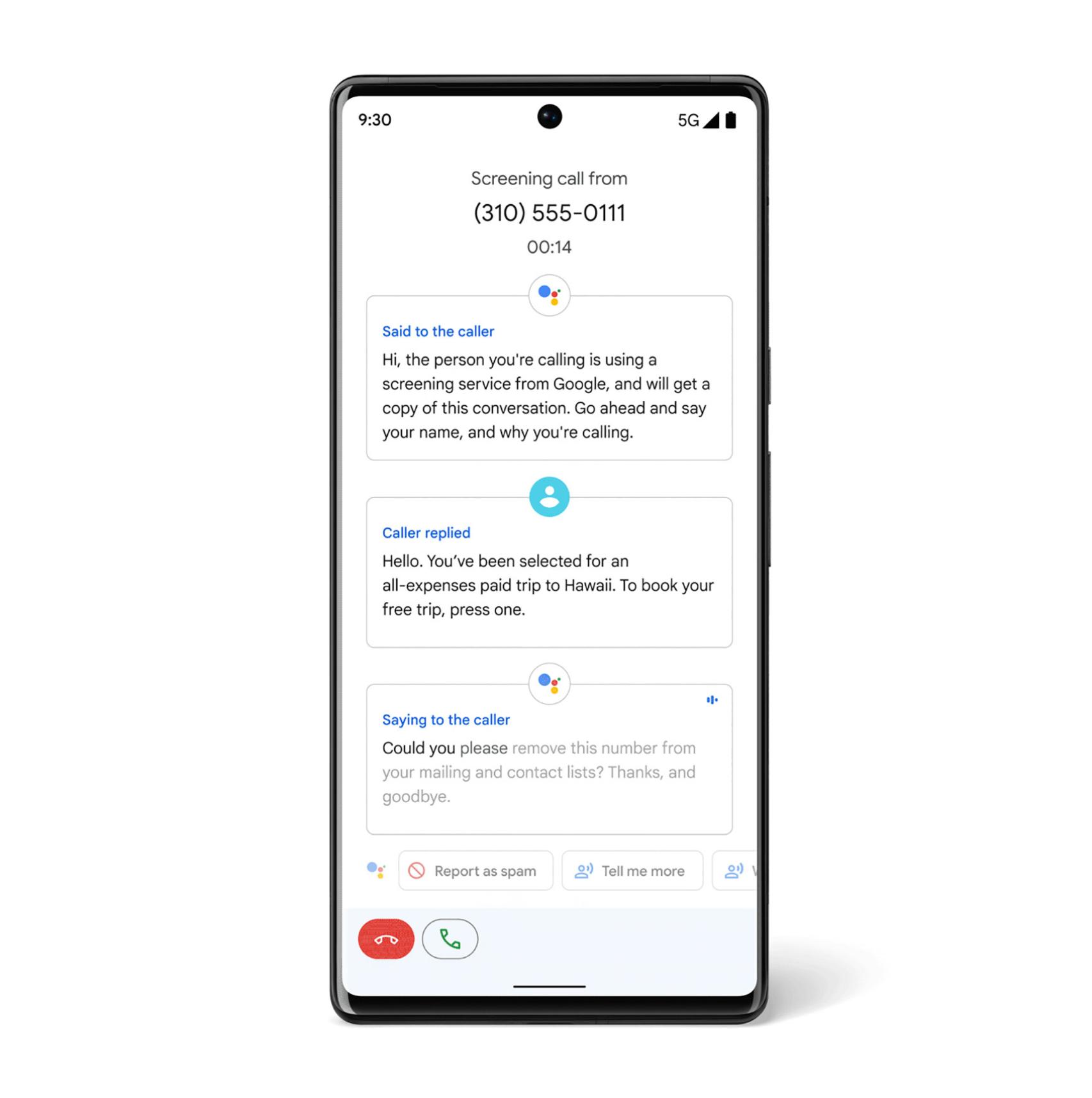 That is, the phone will not automatically detect spam calls and we will have to do it manually ourselves to use the display function of what was said in the text.
A characteristic that even It is improved on the Google Pixel 6 and Pixel 6 Pro thanks to the new Tensor chip designed by Google itself.
The call screen will be located in the settings of the Phone application in the Google Pixel in the support section so that you can activate it and thus avoid spam calls with what they say in the text.
it may interest you
Follow the topics that interest you
.