Duplicate apps It can be very useful to use two different accounts on the same platform without having to log out, and Samsung offers One UI the possibility to take advantage of this function natively.
This means that, for example, you can have two WhatsApp or Facebook accounts on your Samsung smartphone. You will access the one you want in every situation, but without having to log out or switch users in any of them.
With dual messaging, you will be able to organize yourself better in these applications messaging where you have multiple accounts.
Clone your messaging apps on Samsung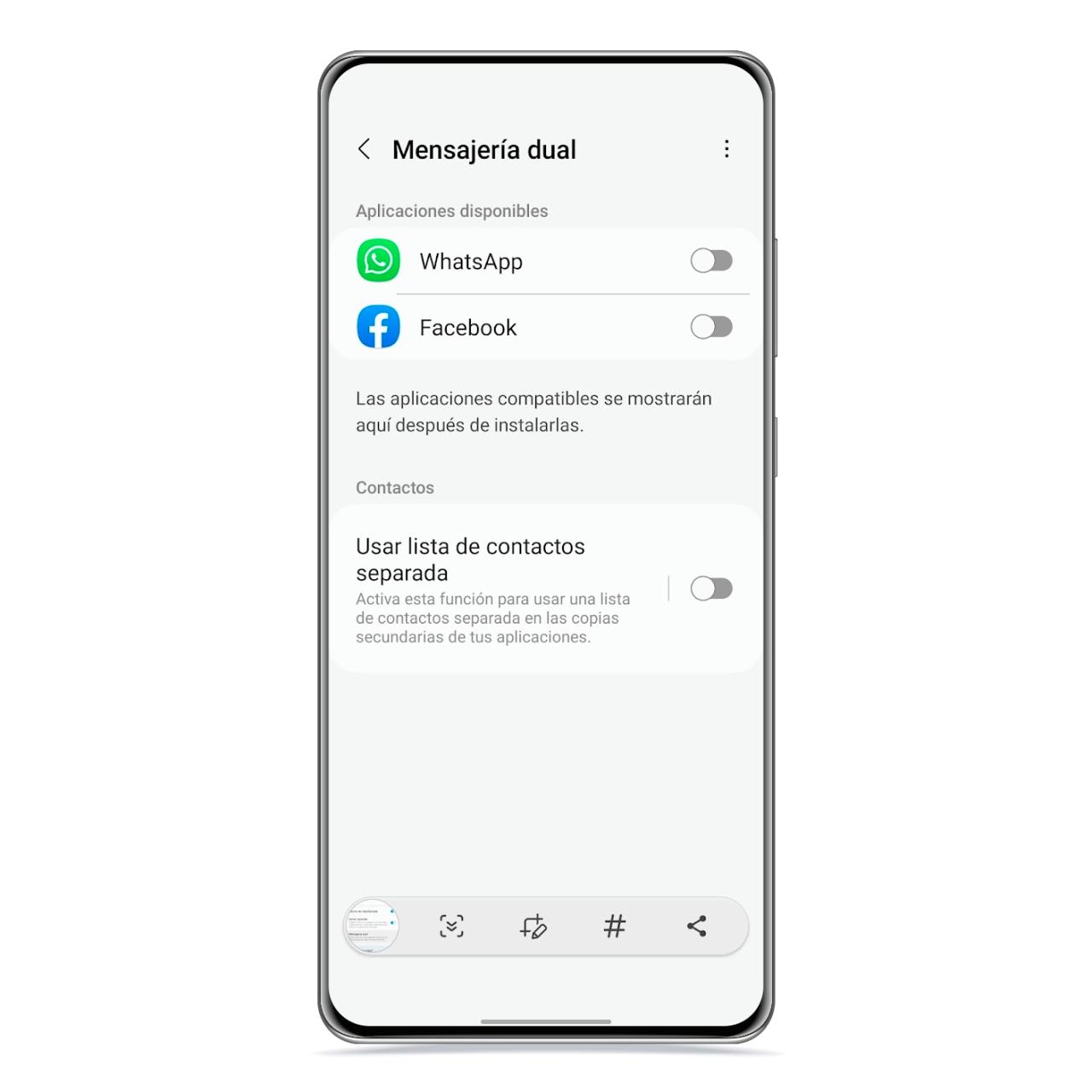 One UI includes an option called Dual Messaging which allows you to create a clone of your messaging apps so that work independently
to the original. You can access the option by following these steps:
Open Settings.
Access advanced features.
Tap Dual Messaging.
In this section of the configuration you will be able to see which applications you can duplicate, among which some such as WhatsApp, Facebook and Telegram.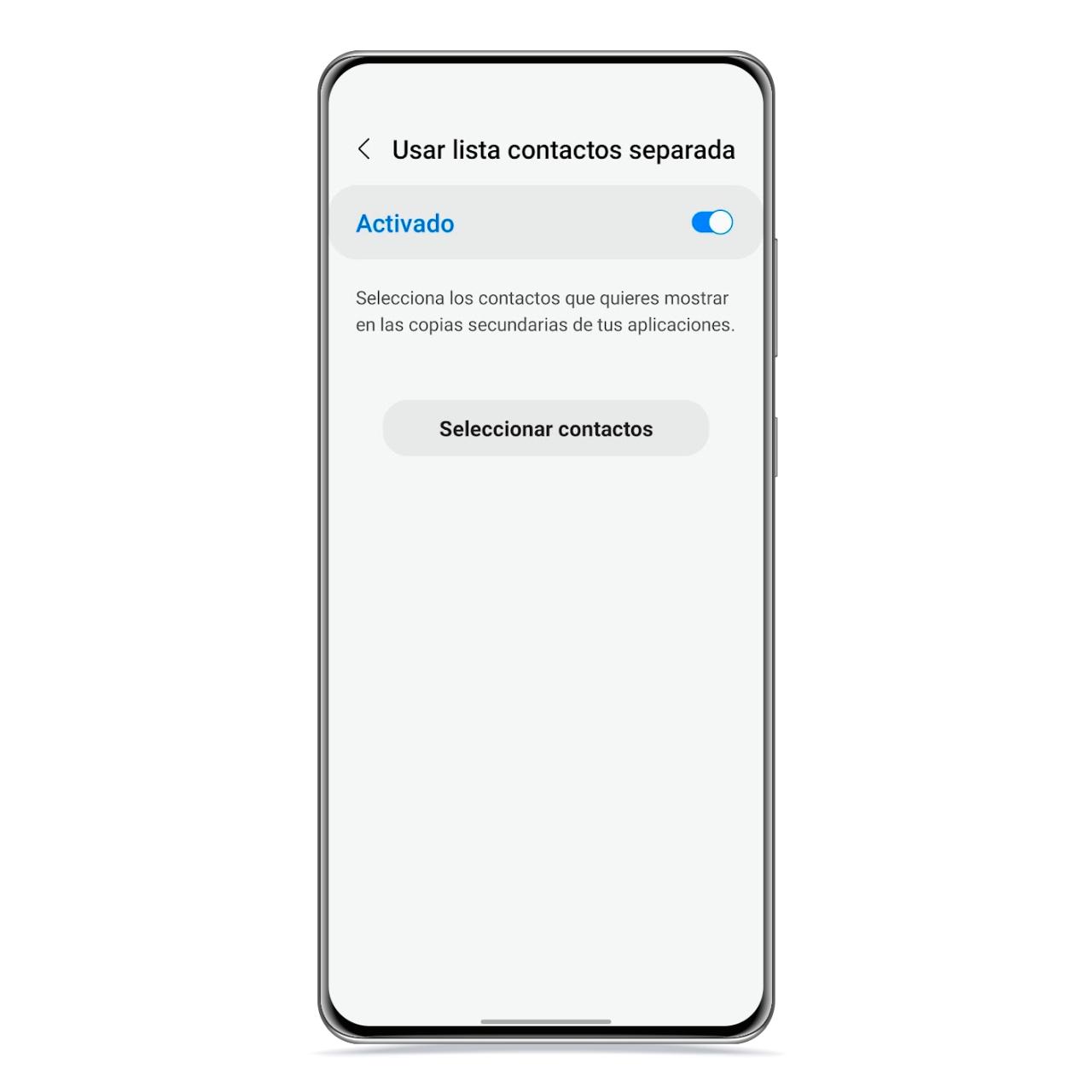 You can enable an option that allows two versions of the same app to use a different contact list, allowing you to further divide the experience.
An interesting use, for example, is to have two WhatsApp accounts with different phone numbers.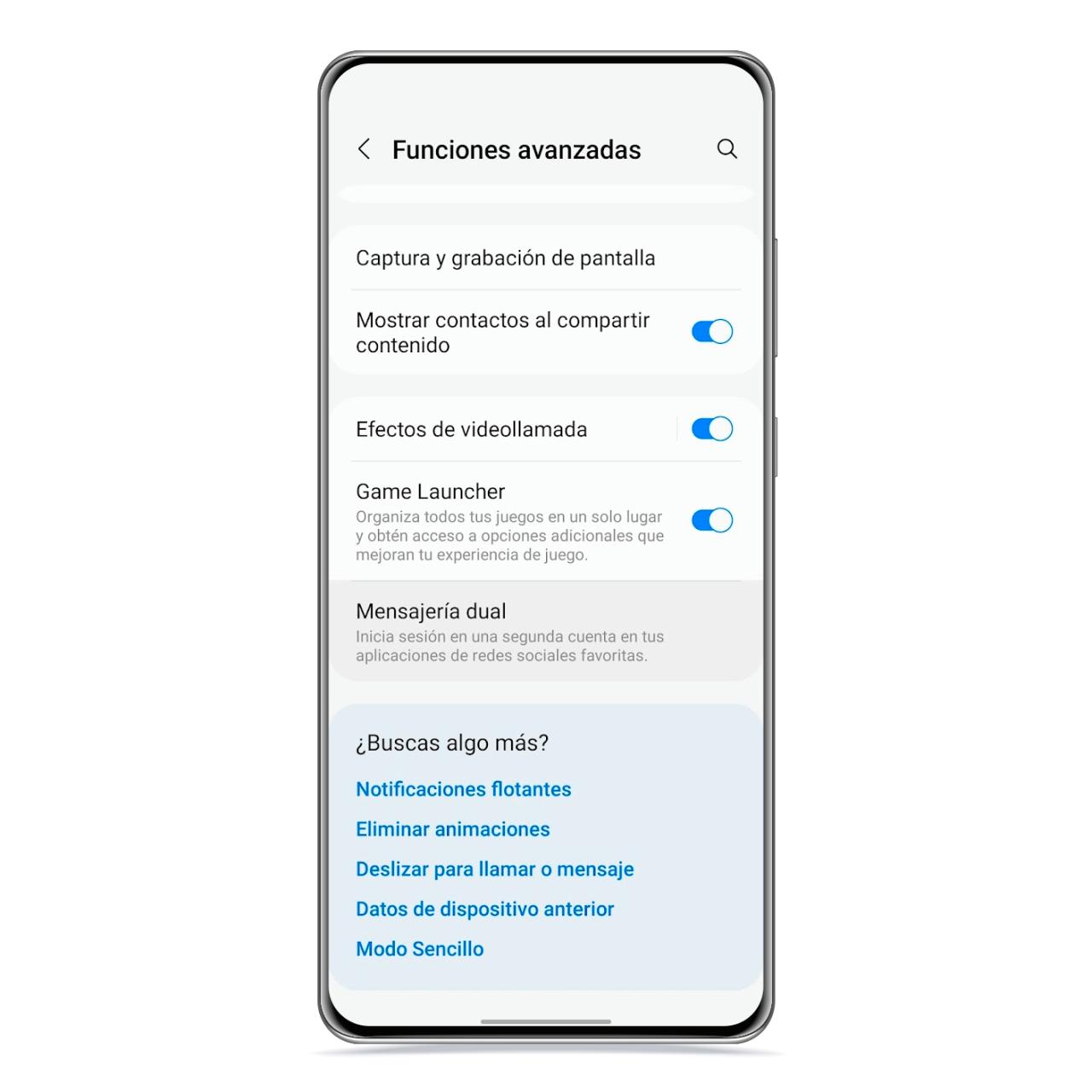 This option is fully present in other customization layers, allowing you to duplicate almost any app you have installed, however, Samsung wanted to focus on messaging, allowing you to use separate contacts for that.
You may be interested
Follow the topics that interest you