We have more and more options in Europe to install our own home cinema. Thanks to the evolution of systems like Android, projectors integrate all the entertainment options and offer us the ease of connecting and directly living a cinema experience.
Xgimi is one of the brands specializing in projectors with Android TV, and we spent several weeks testing one of its best models, which stands out for its phenomenal design, 4K image quality and the possibility of reach 300 inches.
Sleek and compact design for its capabilities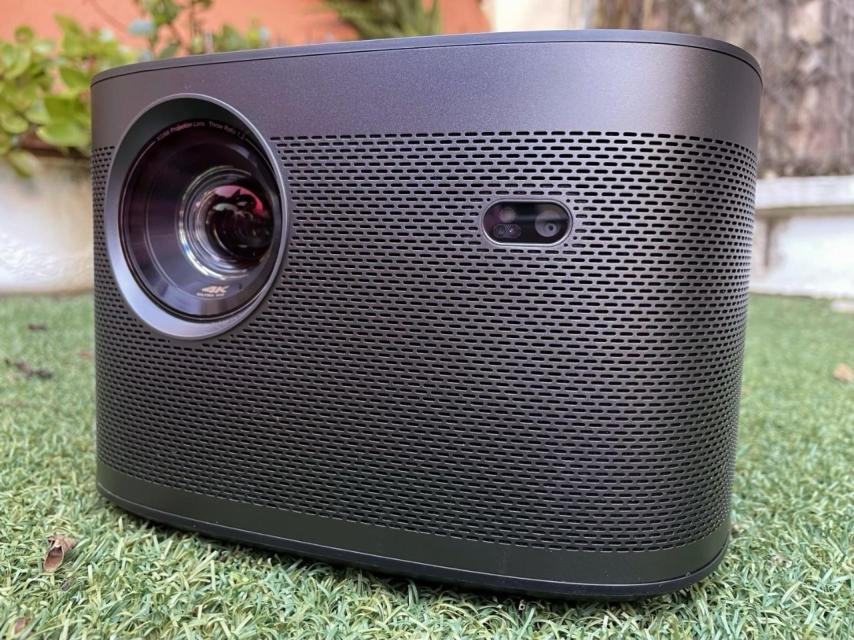 One of the most powerful aspects of Xgimi as a brand is its commitment to design. Already in the analysis of the Xgimi Halo we highlight the sobriety and elegance of its metallic gray aluminum frame and the references to a style that if someone told us that it is an Apple projector, we could believe it.
The Horizon follows a similar design line, but in a bulkier format. Although it is a device without an integrated battery, it is significantly larger and heavier than its smaller brother. Of course, it still has a format that makes it easy to carry. As long as you have a plug handy, you can use it in several rooms, take it out on the terrace or take it to friends or family to enjoy a game or a movie in good company .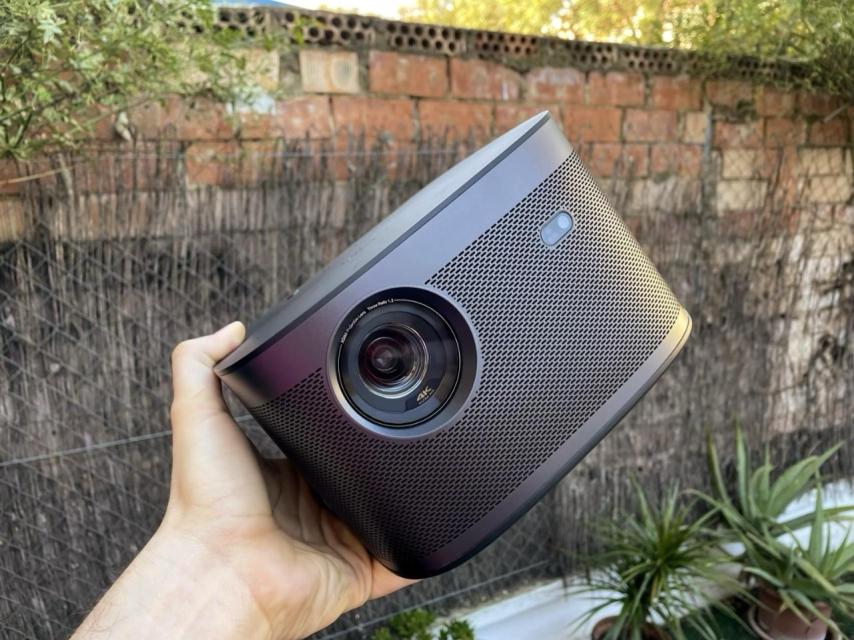 But if it doesn't have a built-in battery, why is it bigger and heavier? To answer this question, we must point out that the light output of a projector emits heat in proportion to its brightness level. To avoid thermal issues, the Horizon has a larger cooling system that helps keep the system operational without increasing the noise level. According to Xgimi, the noise level is below 30 decibels, and it is only noticeable when we have the projector on without playing any type of sound (for example, when we are in the menus looking for a movie) . When we start consuming multimedia and the speakers are turned on, we stop noticing said noise.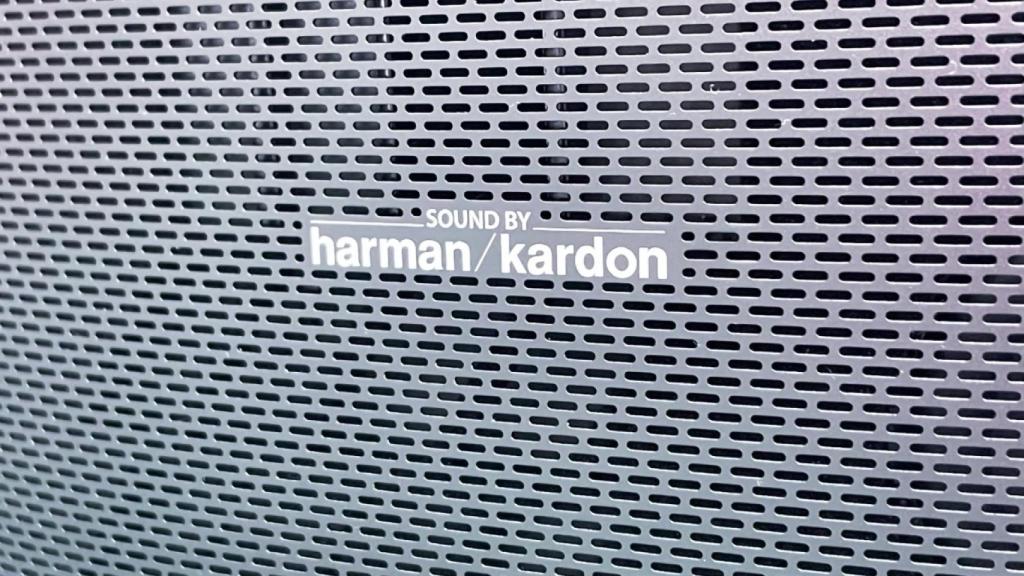 The loudspeakers would be the second reason justifying the increase in size of the Horizon. We have two 8W speakers signed by Harman Kardon, which support DTS-HD, DTS Studio and Dolby sound. Knowing that this is an integrated audio system, the quality is exceptional, but if you have a dedicated audio system, you can use it in the projector, either via the classic 3.5mm jack, or via an optical audio output. If you're going to watch movies without disturbing anyone at home, you can also connect your headphones via Bluetooth, one of the advantages of having Android TV.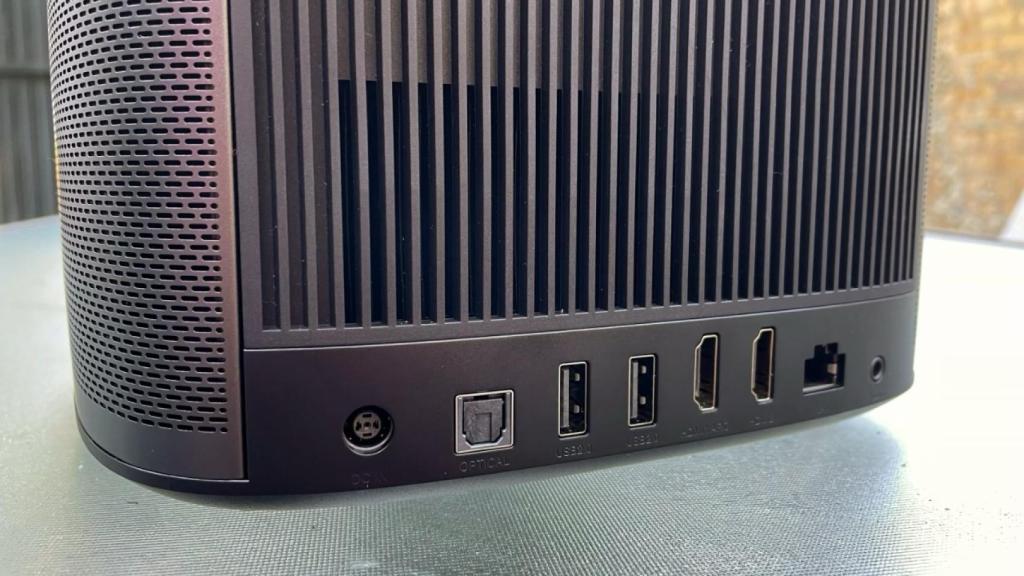 Moving on to the rest of the ports, we can see two USB 2.0 ports for connecting external storage or an accessory, two HDMI 2.0 with 4K support, and an Ethernet port. At the rear we also appreciate the ventilation outlet.
On the front we see a large lens and small sensors for ambient light, autofocus and automatic keystone correction which we'll discuss later.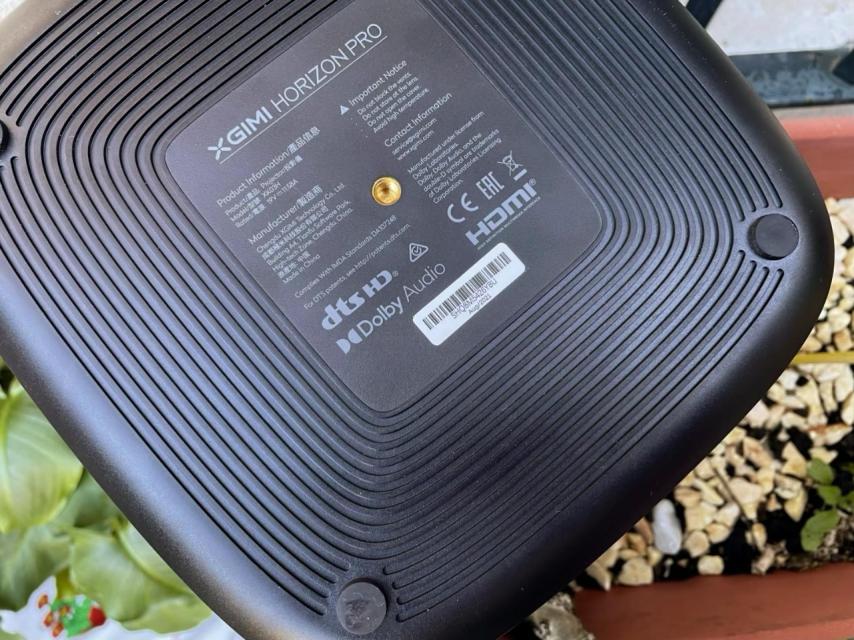 If we look at the lower part we will see rubber bands to have some grip where we place it and a small hole, which will help us fix the projector on a tripod or projector base. Of course, not everyone will because an affordable camera tripod can become unbalanced due to its weight.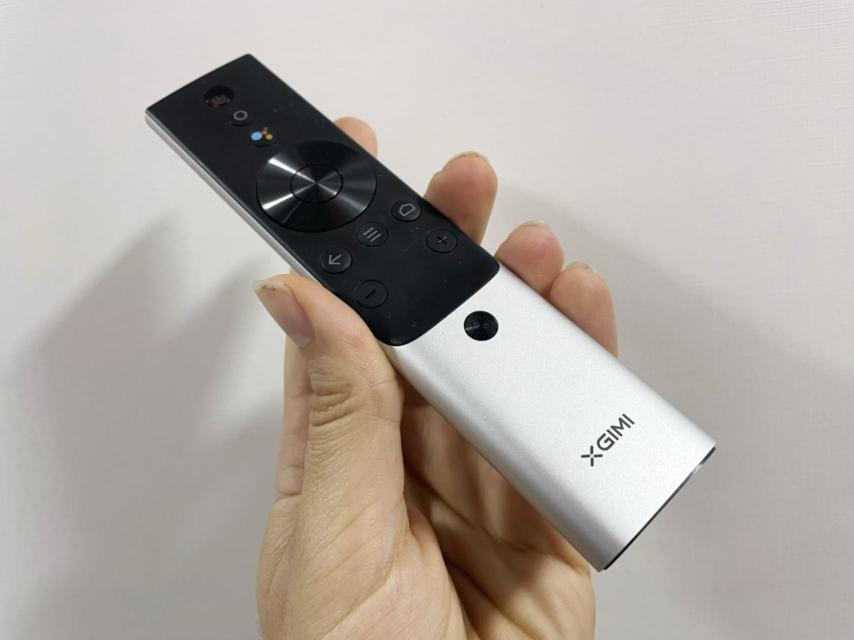 The control knob has a great design. It's exactly the same as what we saw on the Aura, being aluminum and with all the buttons we need.
4K quality and a sound system you don't need anything else with
The Horizon model is available in two models, a standard version and the Pro model. The only difference between one model and the other is in the resolution section, and that is that while the standard model has 1080p resolution, the Pro model scales up to 4K.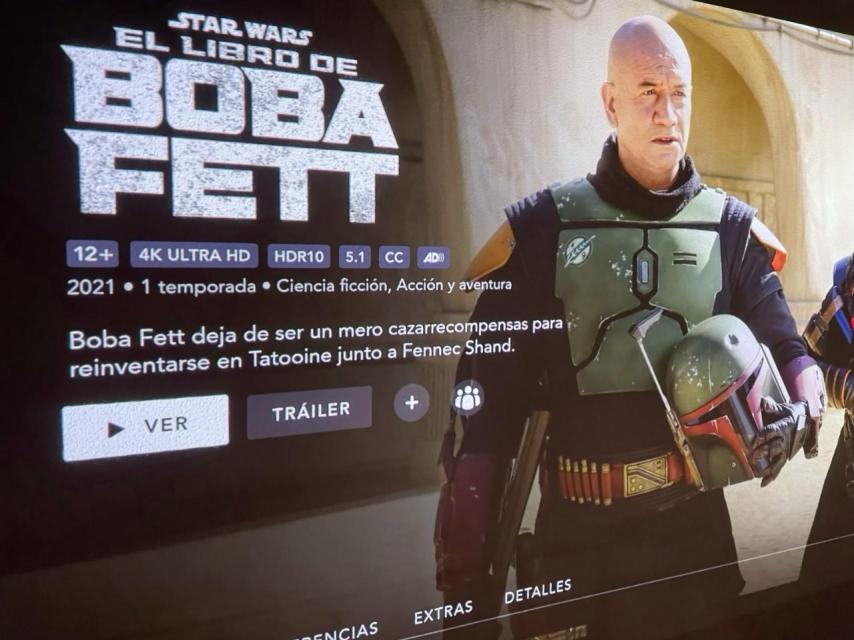 The normal thing is that since we are at high prices we think of the model with the highest resolution, since we are used to televisions with 4K resolution present in models from 55 inches, while a projector is designed to reach many older diagonals. The Horizon family can reach up to 300 inches, a diagonal in which it makes sense for us to bet on the 4K model.
The question now is, how many diagonals are you going to have? Because being a non-ultra short throw projector, you're going to have two main restrictions. The first is obvious, and that is to have a wall large enough to project the size of the image you want.
The second restriction is distance, and that's that with a 1.2:1 throw ratio, you'll need to place the projector 6.35 meters away to reach 300 inches. These monster figurines are rather intended for the outdoors. If we go home, placing the projector 2 meters from the wall will give us about 95 inches. In this diagonal I could not appreciate that the 4K resolution contributes much, not only when testing content in both resolutions, but also because I have been using FullHD projectors in the 90-100 inch range for two years .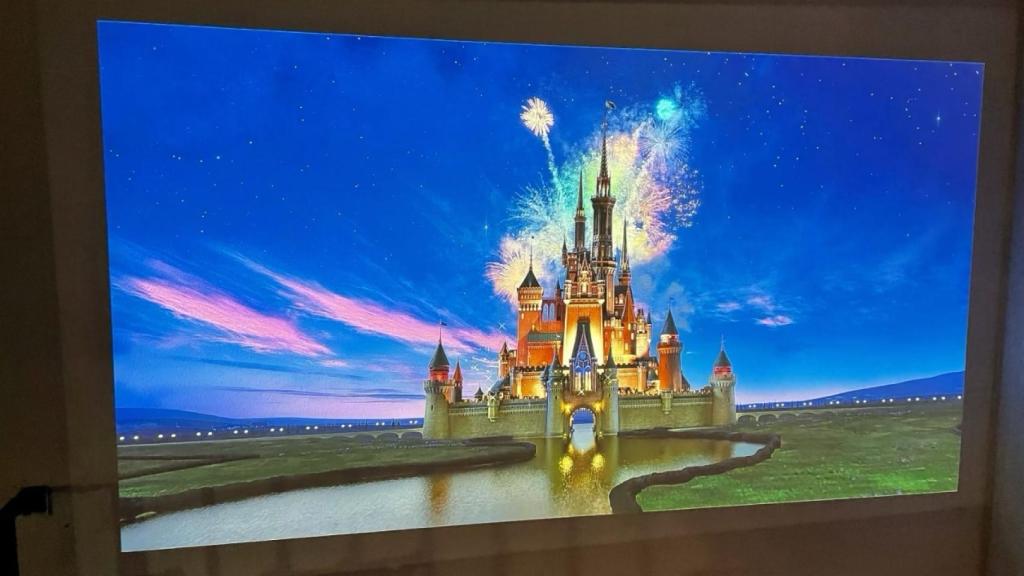 Beyond the resolution debate, there is a high level of brightness and color quality in both models. With 2200 ANSI lumens and automatic color temperature regulation, you can enjoy content even with a little ambient lighting, especially if it is colored (animation or video games). For a darker movie, you'll have to turn off the lights, mind you.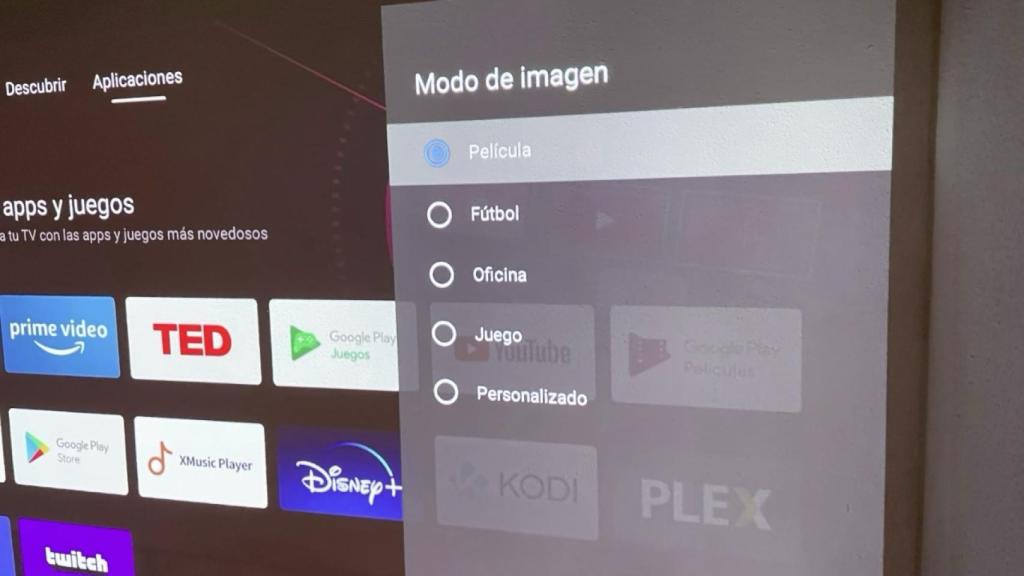 The projector has multiple projection settings, and there's one aspect here that didn't entirely convince us. Most of these modes have MEMC enabled by default. This technology uses artificial intelligence to increase the fluidity of our videos by doubling the number of frames. Although the feeling of fluidity improves, the effect is often strange and not faithful to the creation. And if you don't understand what technology is and you don't know you can turn it off in the display settings, you'll just think something's wrong. My recommendation is to turn it off, or at least know that you can do so depending on the content.
Automatic adjustment for comfort
One of the aspects that we liked the most about the Xgimi Aura, the brand's top-of-the-range model, was its ability to adapt to the wall thanks to its ultra-short-throw technology. In the case of the Horizon range, we take a step back technologically, since it is a more traditional projector, with some of the disadvantages of this type of model.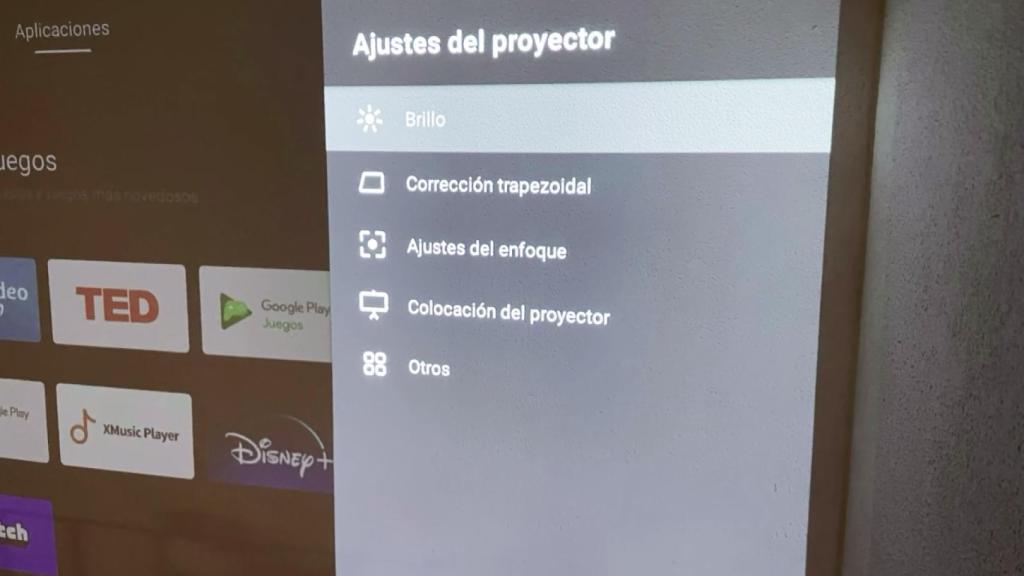 One of them is the adaptation to the wall, and it is that in this type of projectors it is customary to point directly at the wall in a straight line. The fact is that if you deviate a few degrees of inclination, we will no longer have a perfectly rectangular image.
To solve this problem, there is the trapezoidal correction, which allows us to correct these small imperfections. So far there is no greater mystery, and that is that in many projectors we have the possibility of carrying out this type of corrections manually.
The great advantage of the Horizon is that it is able to perform this correction itself. Although it calls it automatic, we will have to go to the settings and select the option to make this adjustment.
Using the camera, he is able to identify the degree of correction so that the image is always perfect. Moreover, it is also able to identify objects, such as furniture, to adjust the image so that the projection area only reaches the wall. It works particularly well and we've found that to be the big differentiating factor for this projector.
Android TV with a big absence
Since it is an all-in-one device, we will not have to add anything to be able to enjoy our content. We have Android TV 10 on a system with almost no changes beyond the settings designed for the projector. One of the aspects that we liked the most is its quick start mode, that is, when we turn off the projector, it goes into a hibernation state, so turning it back on takes less than 10 seconds.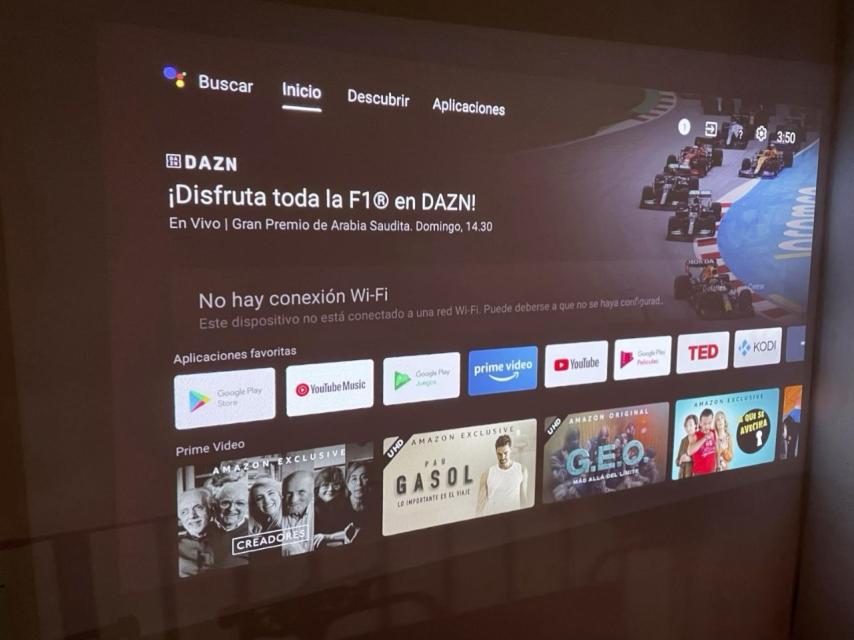 The chip and its 2 GB of RAM are powerful enough to run any application, including simple games and emulation of classic consoles that can be played by connecting a bluetooth controller. The strong point of this device is that it has an internal memory of 32 GB, so you will never have problems when installing applications. If you want to play movies and files locally, it will still be advisable to use a USB key or an external hard drive, yes.
The only glaring absence is on Netflix. Although it is hardware compatible, Xgimi has still not been officially certified as compatible with Netflix for Android TV, and the app will crash even if we download it via APK. Although we have support for Google Cast, we will not be able to send content from Netflix (although we will be able to send content from the rest of the apps).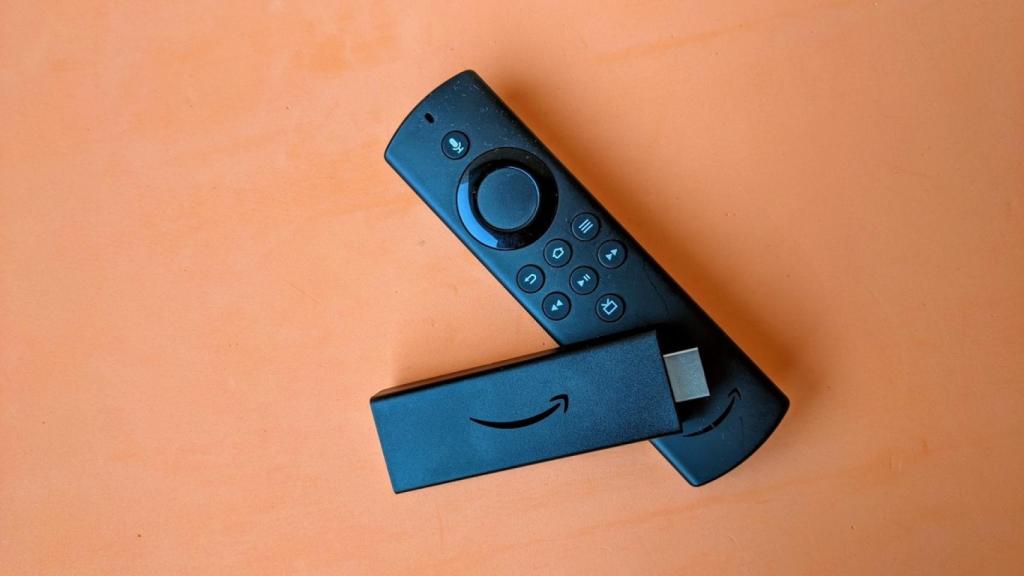 Solutions? Well, use the mobile version, which is usable but not exactly as comfortable, or use external devices (in my case, I'm using an Amazon Fire TV 4K Max, although it's more because of the Alexa integration ). If you are not a Netflix user or do not plan to be, this is a disadvantage that does not affect you at all, while if you use it frequently, it is an obvious disadvantage.
A powerful bet to live a cinema experience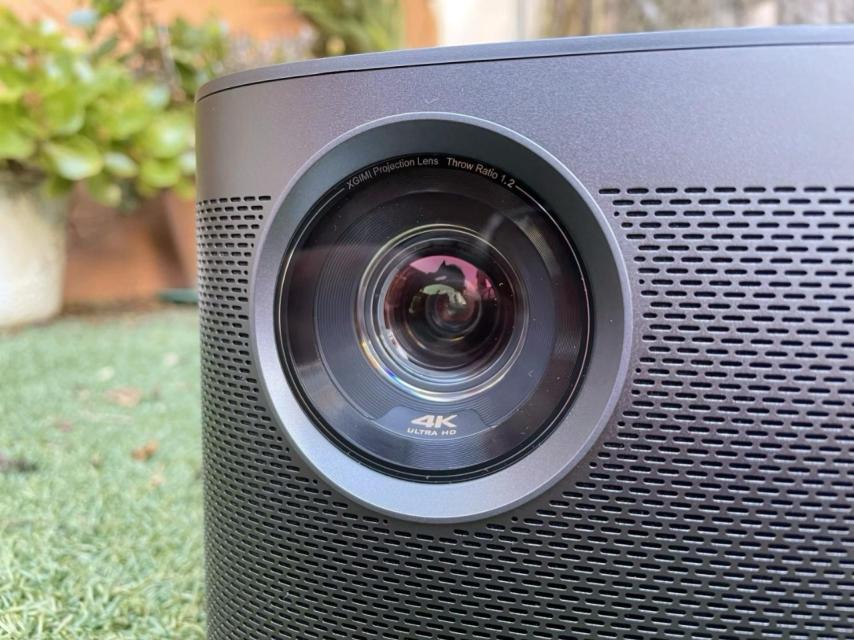 The price of Xgimi Horizon and Horizon Pro is not exactly low, and the fact is that the FullHD model starts at 1,099 dollars, while the 4K model goes up to 1,699. This 600 dollars difference, I think, makes a difference if your intention is to have a theater experience beyond 150 inches, but if you're planning on building a small home theater around 100 inches, we think the base model offers much better value. Even if you intend to spend that $1,700, you can put it to better use with a quality projection screen, game console, surround sound system, or just save for the future. Because beyond the resolution, the rest of the aspects are completely the same.
Whatever you choose, the cinema experience is guaranteed, we can guarantee it.
Follow the topics that interest you