In June, we learned that WhatsApp was working on the ability to recover a deleted message. now is when was made official in the beta so that it can be tested before reaching the final version and thus not losing messages that have been inadvertently deleted from the chat of the application.
[WhatsApp tendrá un chat oficial para enseñarte trucos y novedades]
Instantly recover deleted messages
Besides so many other features that the most used messaging app in Europe has recently brought, WhatsApp is rolling out the version 2.22.18.13 in the Google Play beta program which includes the ability to undo the action of deleting a chat message.
As we mentioned, since June The guys at WhatsApp have been working on this new feature so today, and via WaBetaInfo, it will be released on the beta channel for a select group of users.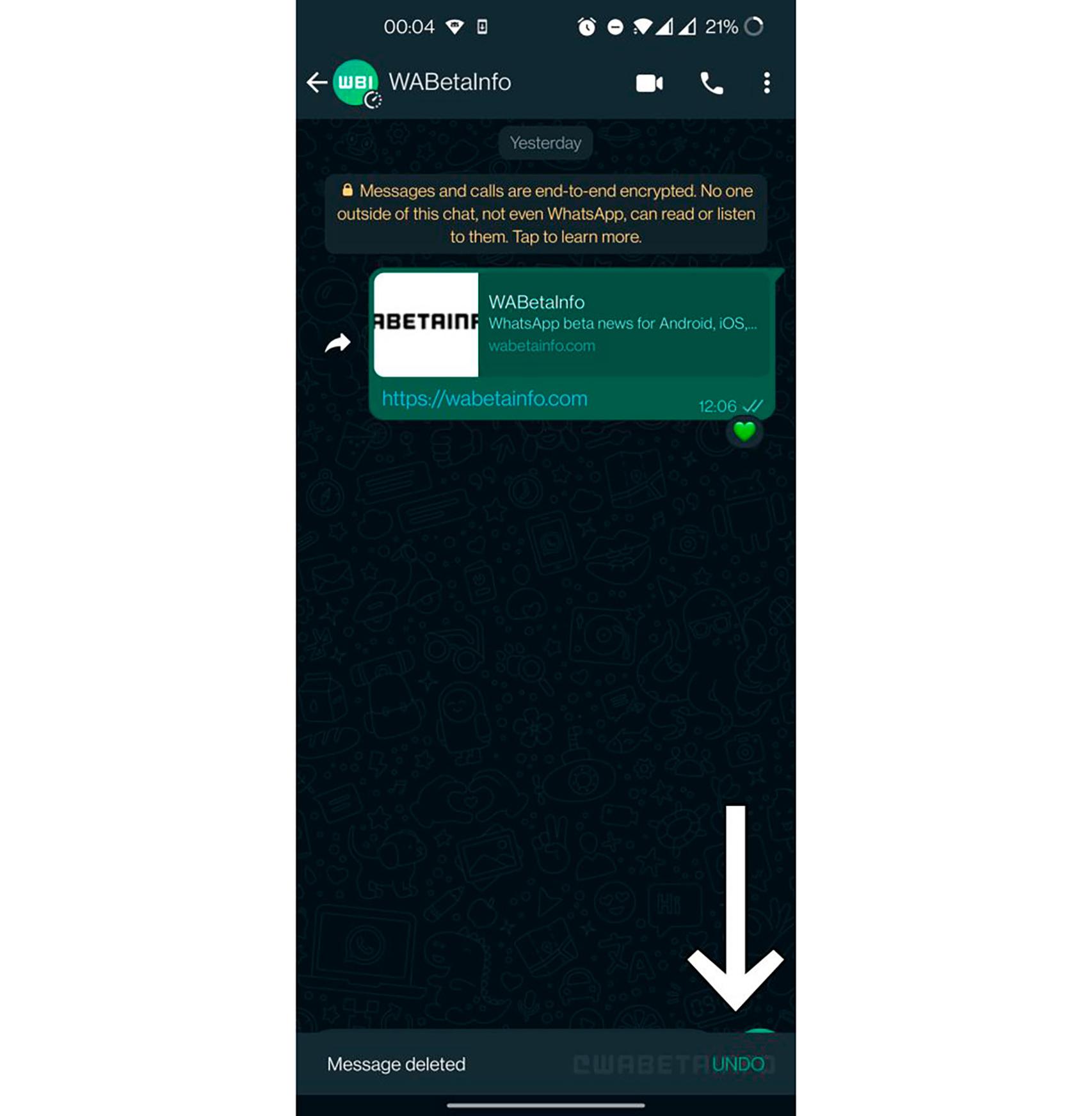 This new feature is activated when you choose the "delete for me" option so that you can recover messages that have been deleted. When a message is deleted, as you can see in the screenshot, WhatsApp generates a message that allows you to undo the delete action, in case it was done by mistake.
for a bit seconds, you can undo the delete action to retrieve the message. A long awaited feature, because previously if "delete for me" was used instead of "for everyone" there was no other option, so now we can only wait for the final version to take advantage of this small detail, but very functional. It wouldn't take days for this long-awaited feature to undo a deleted message from a WhatsApp chat to reach the final release.
You may be interested
Follow the topics that interest you