Auto-delete chats are a great privacy measure on Android when the user wants all messages to be transient. Now in whatsapp it is activated automatically the option to disable automatic saving of images, videos and more, when setting up a chat with temporary messages.
The means of chats with temporary messages
This measure focuses on total privacy
of these chats that we decided at some point that their messages would be au tomatically deleted. The important thing with this novelty of WhatsApp is that by default it will also be done for all media.
Any image, video, voice note or document It will not be saved automatically, as will happen with all messages in a chat where we have marked this option.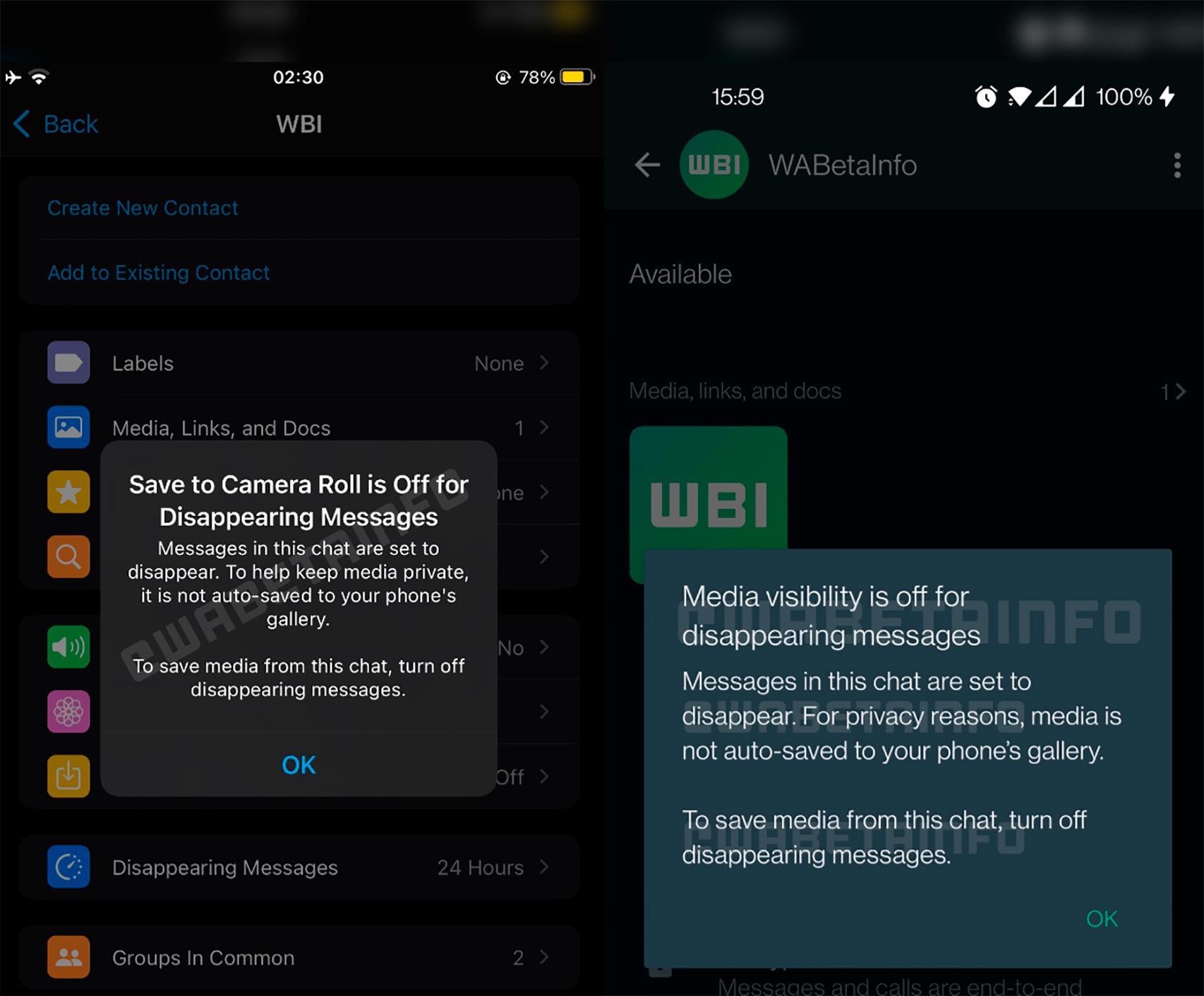 Today this feature is already starting to roll out in WhatsApp which is changing the way understand media visibility for cats that disappear over time.
And it works in such a way that the messaging app automatically turns off the media visibility option for disappearing chats which allowed users to view images or videos in its gallery app. Now we won't see them again in the mobile gallery when someone shares an image.
However, even though this feature is automatically disabled when a chat is marked for this reason, the user you can still save manually an image from your options.
Nail measure of privacyvia WaBetaInfo, available today on WhatsApp for Android, to ensure that shared media will always be deleted as well as messages.
You may be interested
Follow the topics that interest you