For Apple, remote working of its employees during the pandemic was inevitable. The company now plans return to a hybrid model of face-to-face and remote work, denying the undefined remote model requested by some employees. The vast majority of employees will have to go to their corresponding offices three days a week from September.
Say goodbye to indefinite teleworking
With the pandemic, many Apple employees they applied for remote work permanent. Many companies from all industries took the opportunity to test the model and were satisfied with the experience. However, the Cupertino-based company is convinced of the usefulness of working with other employees.
As The Verge, senior vice president of human resources and retail, learned Deirdre O'Brien published the company's position in an internal video:
We believe that in-person collaboration is essential to our culture and our future. As we reflect on the incredible launches of the past year, the launch's products and execution were based on the foundation of the work we built when we were all together in person.
Apple was already preparing to return to the office last month Monday, Tuesday and Thursday at least, leaving the rest of the days with the possibility of working remotely. Some employees wrote a letter claiming it forced them to choose between a combination of their life, family, or work at Apple. As a result, some employees had already left the company.
Apple reaffirms its position, reject undefined remote model to interested employees. The new model will start next September, from which employees who wish can benefit.
The irreplaceable creativity of informal meetings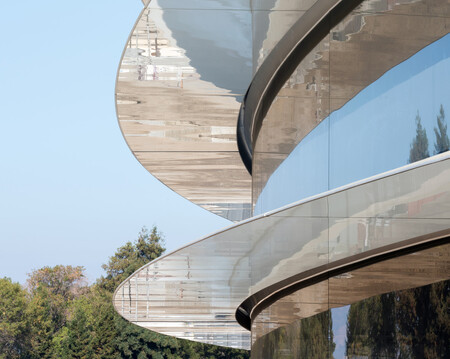 Judging by O'Brien's words, everything points Apple managed to struggle and achieve good results with their outputs despite
remote work. Not
thanks to work
remotely. A nuance of great importance for a company of these characteristics.
Chance encounters and insights that arise when chatting with other colleagues are very valuable to Apple and would be impossible on a remote model.
Why is Apple so concerned about this issue? After all, remote working has worked in a multitude of businesses. Facebook, for example, is one of the big tech companies embracing indefinite telecommuting. The reason lies in something Steve Jobs said to his biographer Walter Isaacson on the occasion of the development of the Pixar offices in the early 2000s. Something that can now be moved to Apple Park:
If a building doesn't encourage collaboration, you'll lose much of the innovation and magic that glistens with serendipity. So we designed a building for people to come out of their offices and gather in the central atrium with other people they wouldn't otherwise see.
Apple Park isn't Apple's only office. But it follows the model Jobs was looking for: common spaces, no cabins and a large central atrium. The perfect place for those informal get-togethers to turn into brilliant ideas when you least expect them. This is why working face to face is so important to Apple. They have not reverted to a 100% physical model and recognize some of the benefits of telecommuting, which is why it is a hybrid system. With it, they make sure that the days of remote work will be limited to Wednesday and Friday at most.
Some workers may have hoped to stay with the company by living in other cities or countries, with occasional visits to offices. Some people will prefer to leave Apple before returning to work in the office and that it's a risk the company is willing to take.