Wireless Android Auto has been around for a few years now, and while Android 11 added universal support on mobile, compatibility in cars is still extremely limited. If your car does not support wireless Android Autoyou will still need to use a small USB gadget to achieve this.
In recent years, USB dongles have proliferated that connect to the car and simulate being a mobile, then connect to the mobile and simulate being a car. In practice, they act as a bridge between car and mobile to use Android Auto wirelessly. We tell you which are the best options today.
Motorola MA1
There are more and more wireless Android Auto dongles, but today there is only one approved by Google, the Motorola MA1. The concept is similar to the rest of the alternatives: it connects to the car's USB and pretends to be a mobile with Android Auto, while connecting to your mobile with Wi-Fi.
Its main advantage is that it is very easy to configure (you plug it into the car's USB, you connect to it via Bluetooth with your mobile and that's it). The invention works, although it has the disadvantage that the cable is fixed and does not allow you to easily connect to it from different mobiles like other alternatives. Please note that this dongle need your wireless Android Auto mobile supportwhich is normal with Android 11 or higher or some Samsung phones from Android 9.
The Mo torola MA1 is not sold worldwide and has become a coveted gadget and there is no shortage of dealers on eBay, so it's pretty hard to get one
. If you're interested, you can find it on the official Motorola Sound website and you might be able to get your hands on one, hopefully an import.
Carsify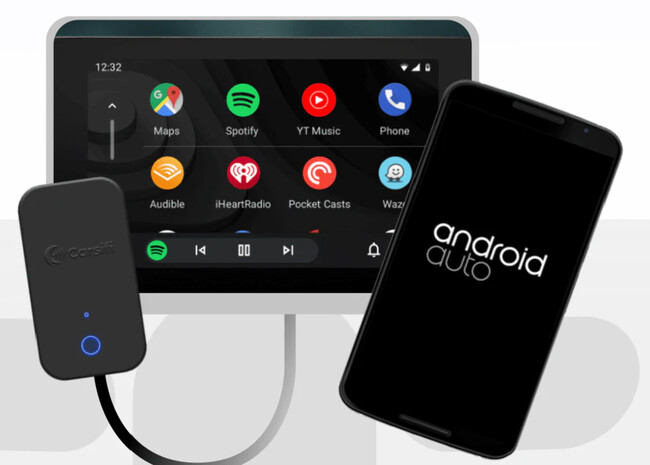 From the bowels of Kickstarter comes another alternative to have Android wireless in the car, even if it doesn't support it: Carsify. Shaped like a box, it connects to the car and simulates being a mobile while retransmits data from Android Auto wirelessly to the mobile
via Wi-Fi.
Carsify is similar to the Motorola MA1, although it has the advantage of being compatible with phones with previous versions of Android: Android 5.0 for some devices and Android 9.0 or higher for most. Its main advantage is the magic button with which you can easily switch between different mobiles to take control of the car's Android Auto.
Carsify is officially in the pre-purchase phase on Kickstarter and can be purchased directly from their website for a official price of 89 dollarsSame as Motorola MA1, although delivery may take months.
AAwireless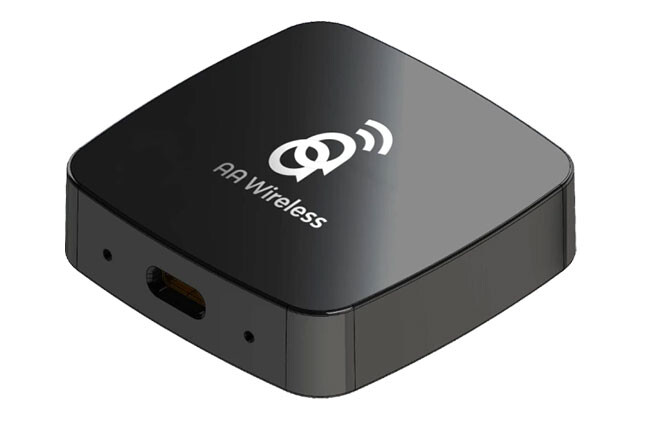 A similar option to Carsify is AAWireless, which launched a year earlier on Kickstarter. Again, a small box will take care of act as a bridge between car and mobileso you can use Android Auto wirelessly, even if your car doesn't support it.
It is one of more minimalist options Well, it only has the USB port and a hole to reset it and nothing else. It pairs with the mobile via Bluetooth and then connects directly via USB, with a support application with which you can, for example, update the firmware. It requires you to use it with a mobile with Android 9 or higher.
AAWireless is in the submission phase on Indiegogo, where can be purchased for $85, a little cheaper than the two previous alternatives. It ships worldwide, although it may take a while to arrive.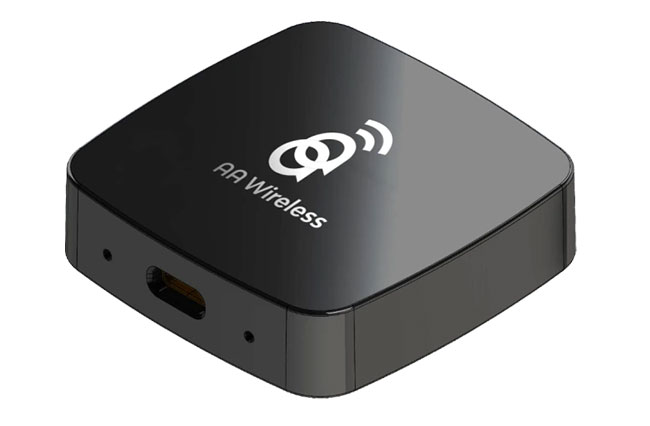 CarPC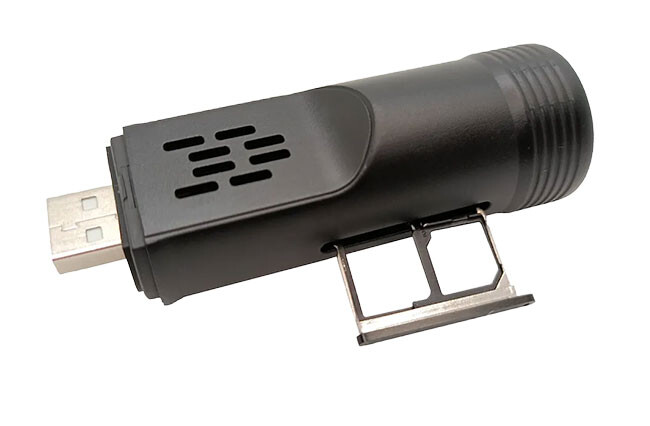 If Android Auto fails, CarPC is a somewhat different option that actually doesn't use your mobile. Fundamentally it's like an Android TV Box, but with Android Auto: i.e. it has a whole Android in its little USB body and when connected to the car it projects it, as long as the car supports Android Auto or Apple Car Play.
That is, when you connect it, what you will see on the car screen will be a normal android, without the limitations of Android Auto. In its small body it hides a quad or eight-core processor, up to 4 GB of RAM, a microphone and even support for SIM and microSD.
CarPC is available in three versions: Lite, Basic and Pro and, being more complex, it is also more expensive than previous dongles. The most basic version costs $119, the next $129 and the most expensive $149.